Editor's note: Stay with Pregnancy Help News for updates on a proposed state law threatening both APR and the operations of pregnancy help organizations in the state.
A Colorado mother chooses life after starting a chemical abortion. Like many mothers facing unplanned pregnancy, she thought she had to consider abortion, even though she did not want to. And like many of those mothers, upon taking the first chemical abortion pill she experienced significant regret.  
"After I took the first pill, I was feeling devastated," the young mother said. 
"I didn't want to do it," she said. "I never wanted to do it."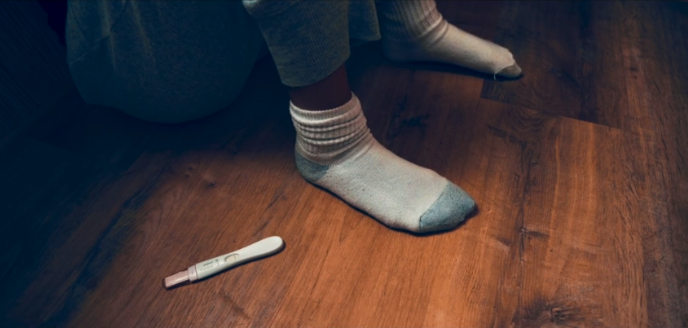 The pregnancy help organization Bella Health and Wellness shared the story of the young mother who reached out to their clinic after hearing about it from a friend. 
The mother found out she was pregnant and felt pressured to chemically abort her baby. 
"People were telling me that I couldn't be a mom – that I would fail," she said.
[Click here to subscribe to Pregnancy Help News!]
Shortly after taking the first drug in a chemical abortion, mifepristone, which blocks the effects of progesterone the young woman felt "devastated." 
Progesterone is an essential hormone which women naturally produce that provides vital nutrients needed for the survival of a developing baby.
She quickly got an appointment with Bella Health and Wellness where they performed an ultrasound. 
Her baby was still alive. 
"I could hear the baby's beautiful heartbeat – strong and steady," the mom said.
"Once I heard that, there was no going back," she said. "I was going to fight for that baby."

The care and support she received from Bella Health and Wellness empowered her to make the best decision.
This woman was able to change her mind and choose life for her child. 
Tweet This: A Colorado woman was able to change her mind and choose life for her child thanks to abortion pill reversal
Now she advocates for abortion pill reversal (APR) and tells her story to prove mothers have other, better options. 
"Mothers who regret taking chemical abortion pills should have the right to change their minds, course-correct, and save their babies," said Tracie Shellhouse, vice president of Ministry Services at Heartbeat International.
Heartbeat is the world's largest network of pregnancy help and manages the Abortion Pill Rescue® Network (APRN), a network of more than 1,300 providers that administer reversal worldwide.
"It is hypocritical of pro-abortion advocates, who claim to promote choice, to deny women the right to choose abortion pill reversal," Shellhouse said. "Women should have the right to choose to save their babies."

Currently, more than 4,000 lives and counting have been saved thanks to abortion pill reversal. Abortion pill reversal has been shown to be safe and effective.
"Any mom who's in this situation, I want you to know that you are loved, that your baby is loved," the mom served by Bella Health and Wellness said, "and that you can do this." 
With chemical abortions on the rise across the United States, now accounting for more than half of all abortions conducted in the U.S., women need to know that they have real choice. A choice to change their mind. That choice is provided by APR. 
Women shouldn't have to be pressured into completing an abortion they no longer want because Big Abortion wants to quash information that may cut into its bottom line. They should have the option to choose what is best for them and their baby – life. 
Editor's note: Heartbeat International manages the Abortion Pill Rescue® Network (APRN) and Pregnancy Help News.