Autumn was right on the brink of a positive life change when the abuse she was suffering from her baby's father came to a boiling point.
It was two weeks before her interview for nursing school, and her abuser had asked her to come to his house. While there, an argument escalated, her abuser pushed her, and Autumn was suddenly having surgery for a broken arm.
"At that point, I was going to give up on even trying for nursing school," she wrote in a reflection.
That's when an administrator at her job stepped up and connected her to Juli Merciez, executive director of The Cottage, a pregnancy help center and maternity home in Bartlesville, Oklahoma. That connection would prove life-saving in a multitude of ways, the first being the safe-haven it provided for Autumn and her infant son. 
[Click here to subscribe to Pregnancy Help News!]
The Cottage
Having just opened in the summer of 2015, The Cottage was still a fairly new venture when Autumn moved in. She was, in fact, one of the maternity home's very first residents. It was there at The Cottage that Autumn began to realize her nursing school dreams.
"If it wasn't for chatting with Juli, I would have not gone to my nursing school interview," Autumn wrote. "Juli helped me when I didn't know how to help myself."
The Cottage encouraged Autumn in her growing relationship with God and helped Autumn prepare for nursing school. Merciez even had the privilege of pinning her when she graduated as an LPN. 
"That was her fulfilling a lifelong goal and passion," Merciez said. "That night, it was quite the honor."
As her life moved forward, Autumn eventually found someone new and began another relationship. Nine months in, she found herself unexpectedly pregnant and full of mixed emotions.
When she first told her boyfriend about the pregnancy, he was excited. But then, something changed. Autumn noticed a new pattern of substance abuse that she hadn't seen from him before. With that, his mindset darkened.
"Even though he was initially excited, he changed over the following weeks," she said. "He told me it was not his baby, said some other nasty things to me and that I should just go have an abortion."
That's when Autumn returned to Merciez and The Cottage.
"It was then that I called Juli," she said. "I didn't want to bring another child into my crazy messed up life."
Now, her plan was to have an abortion. Merciez listened and prayed with Autumn, trying to help her see her situation through another lens.
"Juli helped me understand that God gives His toughest battles to His strongest soldiers," Autumn said.
With that in mind, Autumn persisted and chose life for her daughter, Nevaeh. She left her boyfriend, who eventually ended up in prison, missing most of Autumn's pregnancy and the birth of their child. 
As difficult as the circumstances were, Autumn forged ahead with her new life, becoming more involved with her church, attending weekly Sunday services, and even making a point to attend the occasional weekday service.
"I thought every day that there was absolutely no way I could do this alone," Autumn said. "But I'm not alone. I have God in my circle even when I don't feel like I have anyone." 
Things she never imagined
With God in her circle, as well as her community at The Cottage, Autumn continues to thrive. In January, she, Nevaeh, and Sarah Johnson⁠—co-director of The Cottage⁠—traveled cross-country for Heartbeat International's Babies Go to Congress, an annual event in which women helped by pro-life pregnancy centers share their incredible stories with lawmakers on Capitol Hill.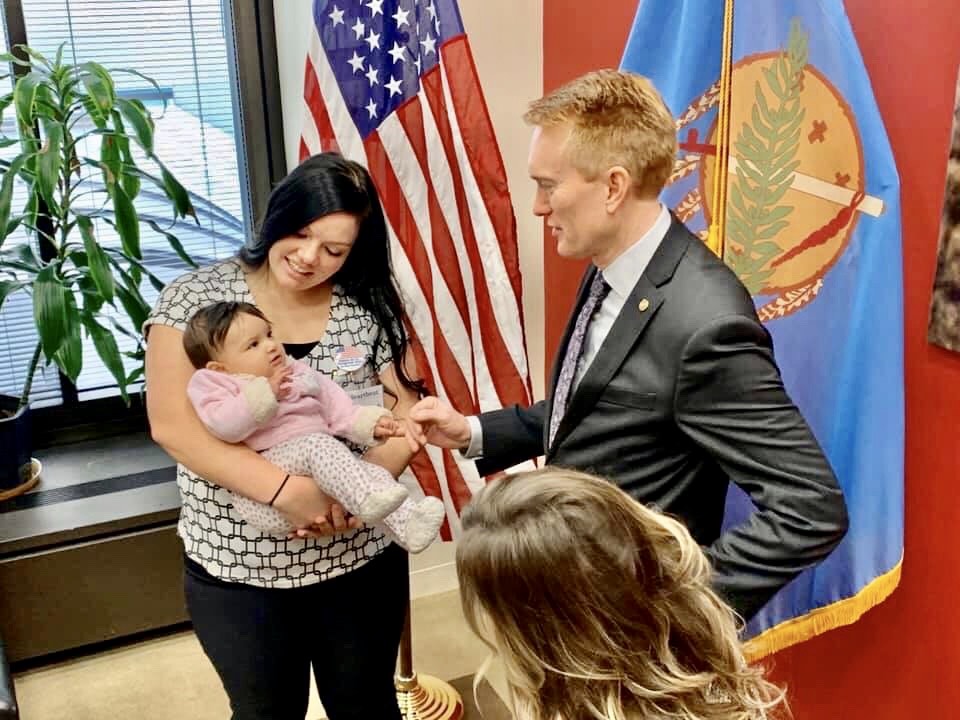 Tweet This: With God in her circle, as well as her community at The Cottage, Autumn continues to thrive
That experience was a far cry from the abusive and toxic situations she'd found herself in over the last few years.
According to Merciez, Autumn was shocked when she learned she was chosen by Heartbeat to attend the event.
"I think she was still in awe when she arrived in DC and by the way she was treated by Heartbeat staff," Merciez said, also noting the impact of "the love and the passion, the excitement of the week and the March for Life."
While there, Autumn, Nevaeh, and Johnson met with the offices of U.S. lawmakers from their home state, Oklahoma. Pro-life Senator James Lankford, who appeared on stage with President Trump during his March for Life speech, met with the trio in his office and shared their photos in his online newsletter. 
The experience was transformative for Autumn.
"I know it impacted the Heartbeat staff, it impacted the congressional members and it impacted everyone she got to share her story with," Merciez said. "It's something that made her step out and do things I don't think she ever imagined before." 
One of those things is an adventure that will take her halfway around the world later this summer: a mission trip to Romania.
"(The DC) trip gave her the boldness to say, 'Yes,' to Romania," Merciez said.
Today, Autumn's daughter Nevaeh is five-months-old, and Autumn says she has advanced in her role at work, now serving in an administrative nursing position.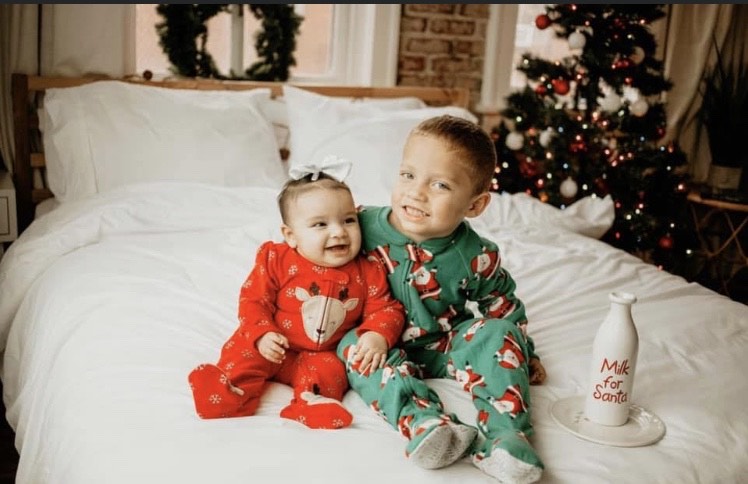 From cross-country and worldwide travels to major career and family leaps, Autumn has come a long way from where she was just a few years ago. All of this she attributes to the compassion and dedication of the people she met at The Cottage.
"Had I never met Juli when I did, I cannot say I'd be where I am today," Autumn wrote. "Even to this day, she continues to be there for me when I need help or even just advice."