My father was always a thankful person. My fondest and most common memory of Thanksgiving was listening to my dad struggle to get through a prayer giving thanks to God for everything He has provided. He gave thanks for life, family, everything—and dad's voice would be soft and filled with emotion. One of the best sounds ever.
My dad could be found on his knees every night before bedtime giving God thanks. But most people didn't get the privilege of seeing that. Most knew him by his consistent answer to anytime someone greeted him with, "How are you, Clark?" One word answer, "Grateful."
[Click here to subscribe to Pregnancy Help News!]
Paul writes in 1 Thessalonians 5:16-18, "Rejoice always, pray continually, give thanks in all circumstances; for this is God's will for you in Christ Jesus."
Bible commentator Matthew Henry stated this about the passage: "The way to rejoice evermore is to pray without ceasing. We should rejoice more if we prayed more. We should keep up stated times for prayer, and continue instant in prayer. We should pray always, and not faint: pray without weariness, and continue in prayer, until we come to that world where prayer shall be swallowed up in praise. The meaning is not that men should do nothing but pray, but that nothing else we do should hinder prayer in its proper season."
Once you have combined the habit of rejoicing always and praying continually, giving thanks in all circumstances will be the overflow of your heart.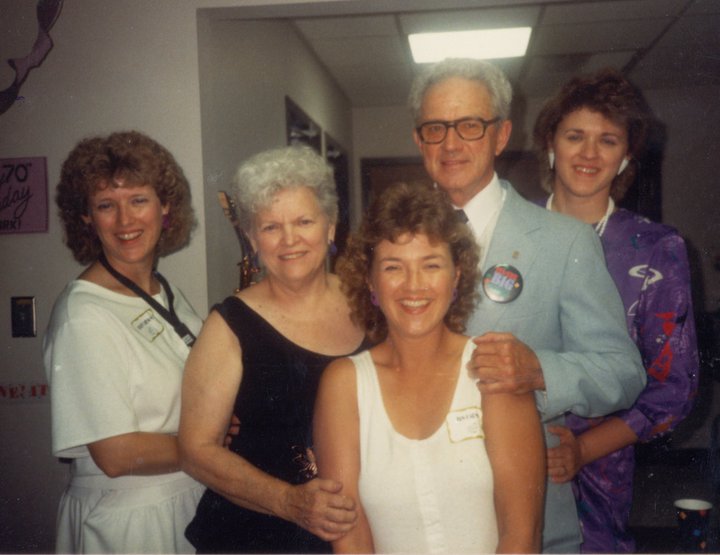 While raising three daughters, my parent's mantra was, "Whatever state you find yourself, therein be content."
It was said so often, it was always in our heads. As my parents became elderly and both began to experience health challenges, their attitudes did not change but their words became more succinct.
Tweet This: Once you combine the habit of rejoicing always & praying continually, giving thanks in all circumstances will be the overflow of your heart
Perhaps the aches and pains of aging were what caused my dad to adopt the answer, "Grateful," because most folks his age tend to answer with many words that while no doubt, they would be honest words, they quickly are complaining words.
Let us not forget how much God has done for us and how He has changed us. We need not be weary or weak because the Lord strengthens us. 

If you have allowed spiritual forgetfulness to set in, take time to pray and thank God for all the things He has done for you. Paul was so grateful for his story, how about you? 
In the Lord's presence, the pain of our past becomes the platform of the future. That is how He increases the power of the weak and gives strength to the weary (see Isaiah 40:29). 
If you make an idol of your pain and don't give it to God, we begin to believe the lies it whispers to us and our sins and the sins others commit against us define us.
Hurting people, hurt people. Loving, grateful people, love people. Obedience happens when we invite His presence into our present. 
Disobedience happens when we allow the pain of our past, or the anxiety we feel for the future, to determine our present. Look forward—don't live in the rearview mirror.
One sure sign that your prayer life and your faith have grown is you will shift your focus off of a negative mindset that questions what God will do onto a vision of what God can do. The Lord's answers to prayer are unexpected, unimagined and even miraculous.
We are reminded of this truth every time we report a client story where their circumstances seemed impossible and they chose life, chose to believe God or learn of His grace and found hope and joy in the very situation in which they were once overwhelmed.
The Israelites grumbled for food and received manna—they didn't imagine such a thing, yet that is how their prayers were answered. 
What answers (manna) did you receive this year? Did you witness His goodness and His love?
My prayer is that your family and friends will be blessed to hear your grateful words and perhaps even listen in on your prayer of thanksgiving where you will struggle to get through speaking the blessing at the table because you are overwhelmed by the reality of the goodness of our God.