Heartbeat International is saying farewell to a beloved and revered member of its leadership team, while welcoming another seasoned pregnancy help leader to succeed her.
Betty McDowell, who has served with Heartbeat's Ministry Services since 2004, is stepping down from her role as Vice President of the ministry area, though she is expected to remain in touch and available to Heartbeat. 
McDowell is being celebrated by members of the Heartbeat team for her longtime devotion to the pregnancy help movement and the substantial impact she has had, her wisdom and insight, her gracious and peaceful spirit, and her humor and wit.

Longtime Heartbeat President and current Heartbeat Board Chair Peggy Hartshorn has known McDowell since before McDowell began her tenure at Heartbeat and was responsible for bringing her onboard.
"Betty helped plant the seeds of the early pregnancy help movement," Hartshorn said. "She has tended them beautifully, and she has been able to watch them fully bloom during her 40 years of pregnancy help leadership."
[Click here to subscribe to Pregnancy Help News!]
McDowell is succeeded by Tracie Shellhouse, a seasoned pregnancy help leader who has served around the U.S. and brings with her to Heartbeat nearly 20 years of experience in frontline ministry work.

McDowell said that her time with Heartbeat, being part of God's work in serving moms and their unborn children, has been a source of considerable joy for her. 
"Serving at Heartbeat has been one of my greatest joys," McDowell said. 
"Working at Heartbeat has provided me with so many opportunities to witness firsthand the compassion of God's people as they reach and rescue mom's and their babies in the U.S. and around the world," she said.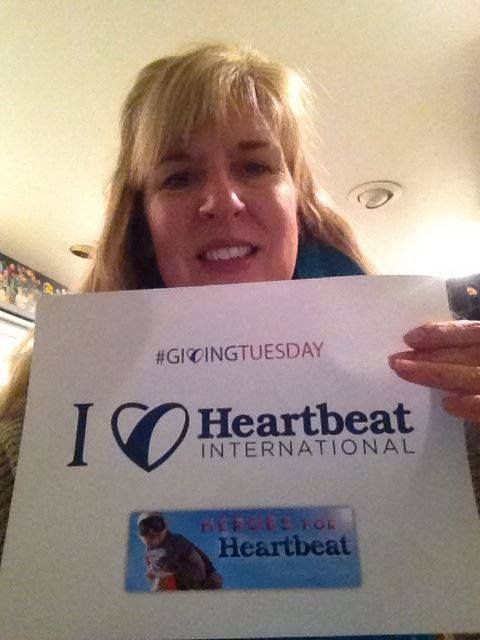 "I have met so many wonderful people," said McDowell, "those on staff at Heartbeat International and those serving throughout the pregnancy help movement." 
McDowell has been planning for a while to resign from the VP position so that she can step back to serve in a different capacity, and she said she is really looking forward to the next chapter, though she will miss the close collaboration with Heartbeat team members. 
"I will deeply miss my colleagues at Heartbeat and feel so blessed to call so many of them friends," she said.
McDowell expressed hope and confidence in the pregnancy help movement and said that it will prevail amid the assaults from worldly forces with the grace of God.
"While I know the road ahead for pregnancy help remains essential and continues to be under attack, I see God providing and blessing the movement," she said. 
"We see this every day in the faces of women and children whose lives were saved through the efforts of Option Line, Pregnancy Centers, Maternity Homes, Abortion Pill Rescue Network and more," said McDowell.
"What an honor I have had to witness the amazing growth of Heartbeat's reach in serving women in need, providing education for key leaders of organizations and creating valuable resources like Next Level and Extend Web Services," she said. "I can't help but be excited for Heartbeat's next chapter and mine."
An indelible mark on the pregnancy help movement

Heartbeat International President Jor-El Godsey praised McDowell's gifts and noted their influence in Heartbeat's success in serving the pregnancy help community. 
"Betty's gift of discernment and wisdom has been a guiding influence in the growth and depth in Heartbeat's offerings and our team," he said. 
"As God has brought increase to our network and outreach Betty has been the nurturing hand behind the scenes," Godsey said. "Yet when she steps forward, even reluctantly, she has delivered Holy Spirit-powered insights." 
"Her leadership has made an indelible mark on the pregnancy help movement and Heartbeat in particular," Godsey stated. "Whether in a crucial conversation on the phone or testifying before a Senate committee she has always conveyed Spirit-led grace and peace." 
Amid her marked impact on pregnancy help and effectiveness in leadership, McDowell is also known for sense of humor and her wit, and adding this into the mix, Godsey said McDowell was a "gift."
"A truly endearing gift she has given our team and our community is her keen wit and humor," said Godsey. "We will always be grateful for the gift of God that Betty is."
McDowell's devotion and personal care lives on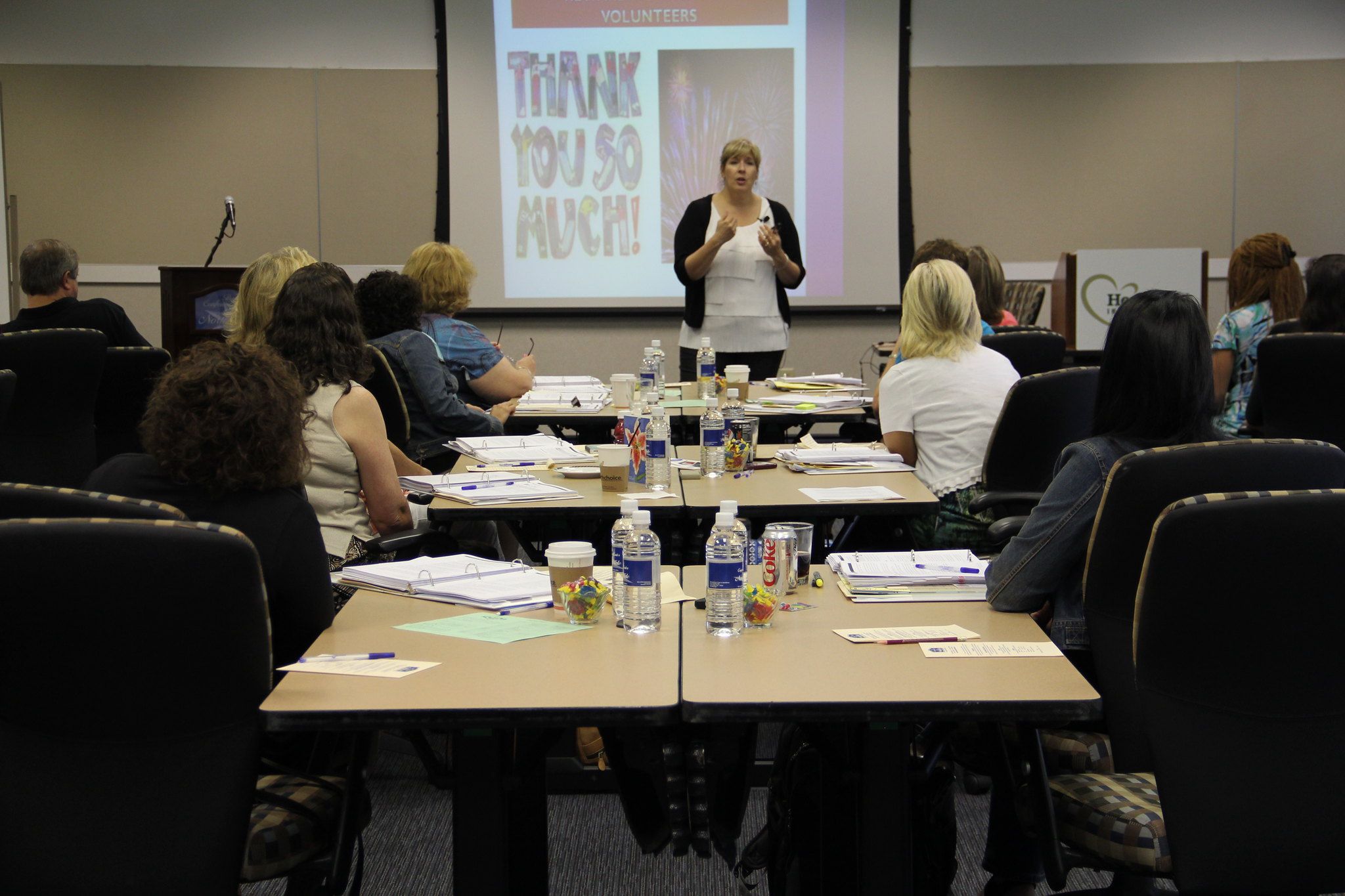 Cindi Boston-Bilotta, Heartbeat's Vice President of Mission Advancement, said the endearing effects of McDowell's leadership will be felt within Heartbeat and across the world of pregnancy help.
"Betty's devotion to the Heartbeat mission, along with the personal care she gave each program and assignment, will continue to live on through her team and affiliates worldwide," she said.
Boston-Bilotta shared how McDowell affected her own work in pregnancy help.
"As a founding center director, I found incredible leadership development through the words of and programs coordinated by Betty," Boston-Bilotta said. "She has run an incredible race with leaders who struggle with daily pregnancy help challenges, who want to grow their impact, and who strive to lead well." 
"Betty has been there for so many who needed direction or resources," Boston-Bilotta continued. "She has quite literally impacted tens of thousands of staff, board members, volunteers, and clients through her unmatched dedication and wisdom."
Tweet This: Betty McDowell helped plant the seeds of the early pregnancy help movement. She has tended them beautifully and watch them fully bloom.
Her love for women and families in need, faith, expertise, and wisdom were immediately evident

Hartshorn reflected further on McDowell's significant background and legacy in pregnancy help.
Hartshorn had first met McDowell when McDowell and members of her church stepped up to help the pregnancy help center that Hartshorn and her husband founded in Columbus, Ohio. This was a pioneering era in pregnancy help, Hartshorn said, and the center was looking to open a second client office in the Ohio State University (OSU) neighborhood to better serve the young women attending the university who seemed most vulnerable to abortion. 
McDowell was already a strong pro-life Christian as a young woman, said Hartshorn, and brought with her a degree in social work and pertinent experience in mental health. 
"Betty's love for women and families in need, and her faith, expertise, and wisdom were immediately evident!" Hartshorn told Pregnancy Hep News. "She soon not only led our OSU office as a volunteer, but also joined our board."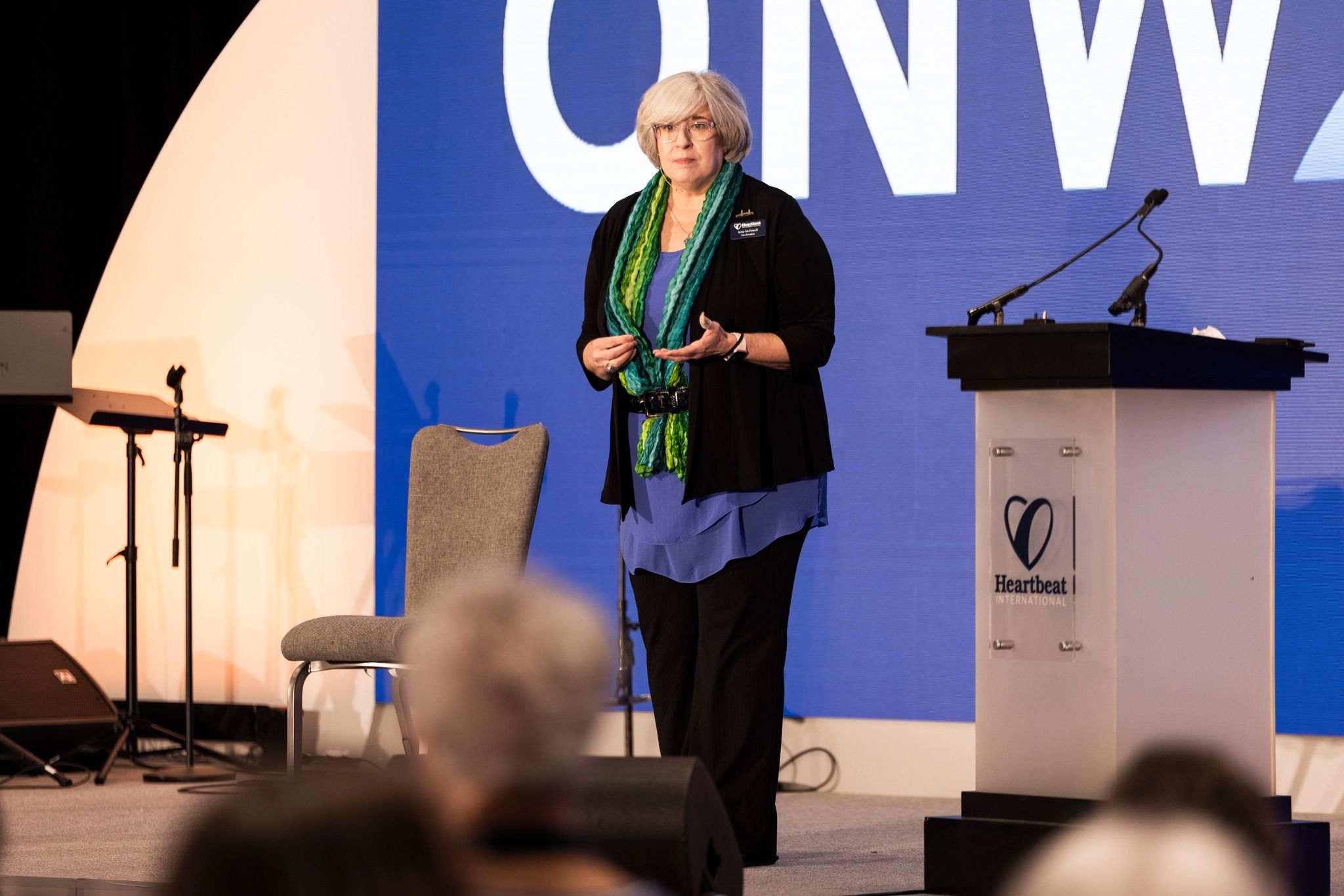 "Betty gave crucial input into the development of two programs for our local pregnancy help centers in the 1980's that later, when I became Heartbeat president in 1993, became core training programs for Heartbeat International," said Hartshorn. 
McDowell was key in planning and executing the first Heartbeat International Conference held in Columbus just three years after joining the local center, Hartshorn recalled. 
McDowell helped shape a vision for pregnancy help training that became the Heartbeat International vision, she said, "Christ-centered and Biblically-based, respecting the faith traditions of Catholics, Evangelicals, mainline Protestants, and Orthodox Christians, and striving for both content and training excellence."
"All to meet the needs of the very diverse foot soldiers that the Lord keeps sending into our movement," said Hartshorn. "Betty has always had the courage to accept a God-sized task, knowing that when God calls, He also equips!"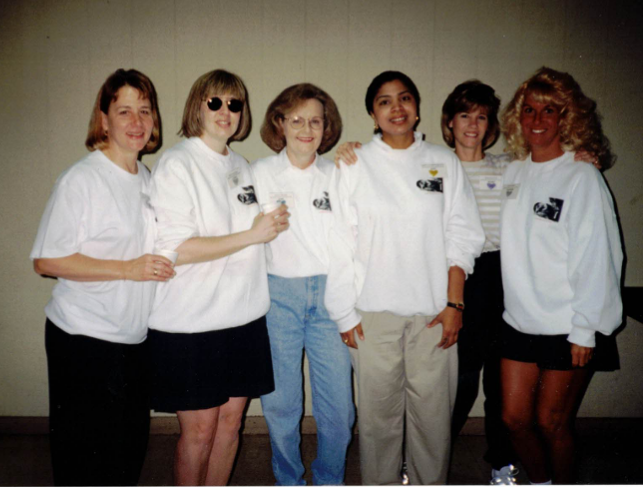 Hartshorn worked hard to recruit McDowell to the staff when she herself took the job of Heartbeat International's first paid staff member in 1993. But McDowell remained committed at the time to being available to her young children. Hartshorn kept the idea alive of McDowell joining Heartbeat as staff, and over the next nine years until she did, McDowell did serve as a contractor for Heartbeat, traveling all over the country, providing training on site in cities and rural areas, and at Heartbeat conferences. 
"She was key in providing training to leaders from all over the world when Heartbeat brought about 20 each year to Columbus for an intensive week after our International Conference," Hartshorn said.
"So, when Betty finally said "yes" and joined Heartbeat's Ministry Services staff full time in 2004, she brought decades of experience from all over the USA and around the world," said Hartshorn. "She hit the ground running, so to speak, and has run the good race, full time at Heartbeat and with our affiliates, for 19 years."
"Betty's impact will continue because she has "left her mark" and built lasting relationships with so many leaders and teams," Hartshorn said, "within Heartbeat, across the country, and overseas. Her impact will continue, praise God."
Editor's note: Heartbeat International manages Pregnancy Help News.