Representatives from the nation's largest network for pregnancy help organizations will be in Washington D.C. this weekend to celebrate the first anniversary of the historic Supreme Court Dobbs v. Jackson Women's Health Organization ruling.
Heartbeat International is a partner for National Celebrate Life Day taking place Saturday, June 24, the one-year anniversary of the Dobbs decision's overturn of Roe v. Wade, ending 50 years of abortion on demand mandated at the federal level.

The event hosted by Students for Life, Live Action, 40 Days for Life, and the Pro-Life Partners Foundation will consist of a rally during the day and a gala in the evening. The rally will be available virtually via livestream.
Organizers look to celebrate the victory represented by Dobbs while summoning resolve "to not rest until every preborn American is protected from the injustice of abortion."
Heartbeat International's president remarked on the parallel between the human rights violation represented by abortion to that of slavery.
"Just as Juneteenth is a time to recognize the release of the grip of slavery on the United States of America, so did last June's Dobbs decision signal the release of the tyranny of abortion on our legal and legislative processes," Jor-El Godsey said. "It is a good thing to take the month of June to celebrate human rights for human life." 
Speakers for the national Celebrate Life Day rally event running from 10:30-noon at the Lincoln Memorial include:
Activist and author Dr. Alveda King, VP Mike Pence, 48th Vice President of the United States of America, Students for Life of America President Kristan Hawkins, Mississippi Attorney General Lynn Fitch, Live Action President Lila Rose, 40 Days for Life President and CEO Shawn Carney, The Radiance Foundation Co-Founder and Chief Creative Officer Ryan Bomberger, pro-life advocate and Catholic University of America professor Chad Pecknold,  Sidewalk Advocates for Life Board President  Michael F. Acquilano, Daily Wire host Michael Knowles, and Douglass Leadership Institute Director of Ministry Engagement Pastor Arnold M. Culbreath, CEO and President of Concerned Women for America Penny Nance,  Attorney and Senior Counsel for Governmental Affairs for Liberty Counsel Jonathan Alexandre, Chief Communications Officer at Patriot Mobile and Executive Director of Patriot Mobile Action Leigh Wambsganss, Focus on the Family Writer and Spokesperson Nicole Hunt, Pro Life Partners Foundation President Michael Kenney, and President of Susan B. Anthony Pro-Life America Marjorie Dannenfelser.


Alveda King and Kristan Hawkins are the special guests for the evening gala at which various national and state pro-life organizations and their work in the movement from 1973 to the 2000s will be honored. The goal of the evening according to organizers is to unite pro-life students, leaders, and activists "to inspire the pro-life movement and pass the baton onto the future of the movement."
[Click here to subscribe to Pregnancy Help News!]
Heartbeat International Vice President of Ministry Services Tracie Shellhouse noted how the work of supporting and serving women and families through pregnancy help has not ended.
"After almost 50 years of living with Roe v. Wade, we celebrate a new era of states reclaiming their rights to regulate abortion," Shellhouse said. "While this was a long-awaited win, there is still much work to be done." 
Tweet This: After 50 years of living with Roe v. Wade we celebrate a new era. While this was a long-awaited win there is still much work to be done.
"The matter at hand isn't abortion," said Shellhouse, "it is championing women by providing them with the support and resources they need to make good decisions for themselves and their babies."
Tweet This: The matter at hand isn't abortion. It's providing women with the support and resources they need for themselves and their babies.


Heartbeat is also taking part in the multi-state Dobbs Donation Drive organized by AG Fitch June 20-24 to benefit 60 pregnancy help centers in nine U.S. states. 
The Dobbs case centered on the Mississippi Gestational Age Act, which, passed in 2018, had banned abortion after 15 weeks with some exceptions. Fitch had appealed the case to the Supreme Court after an abortion provider had successfully challenged the law in court. Heartbeat International had filed an amicus brief in the Dobbs case.
Various observances of the Dobbs anniversary are taking place across the nation.
At the National Right to Life Convention June 23-14 in Pittsburgh, the Dobbs ruling and its implications one year later will be covered in a general session and additionally there will be remarks and a moment of silence for the 63,000,000 lives lost to abortion in the U.S. since Roe v. Wade during that session.
Priests for Life has had a prayer campaign leading up to the one-year anniversary, offering resources and information on the ruling.
The Northwest Pro-Life Conference will gather pro-life organizations and individuals from around the region in Tacoma, Wash. on June 24 to achieve the common goal now that Roe v. Wade is over – "to work together to rid the northwest of the scourge of abortion."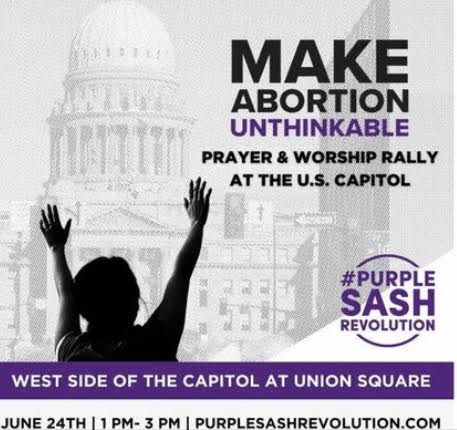 Priests for Life, along with Operation Rescue and Stanton Public Policy Center/Purple Sash Revolution will join in a prayer and worship rally sponsored by Purple Sash Revolution from 1-3 p.m. on the west side of the U.S. Capitol at Union Square. 
Justice For the Five is hosting a vigil at the Supreme Court Friday, June 23, at 8:45 p.m. at the D.C. Planned Parenthood, and a World beyond Roe Event at the Supreme Court Saturday from 9:30 a.m. 12:30 p.m.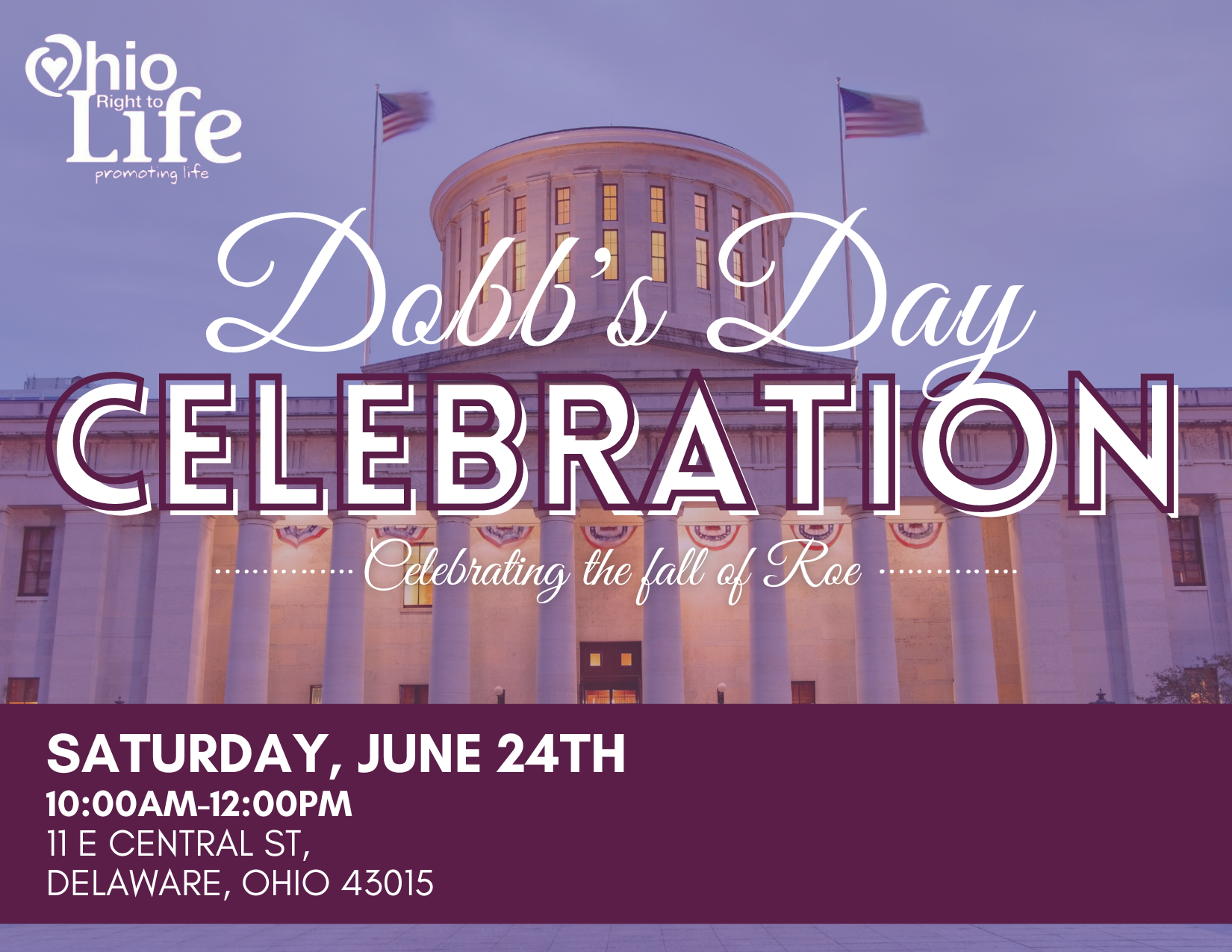 Ohio Right to Life is presenting a Dobbs Day Celebration on Saturday, June 24, from 10 a.m.-noon.
Pro-Life Action Ministries is holding a Dobbs Day Prayer Rally at the Minnesota State Capitol from 10 a.m. – noon on Saturday.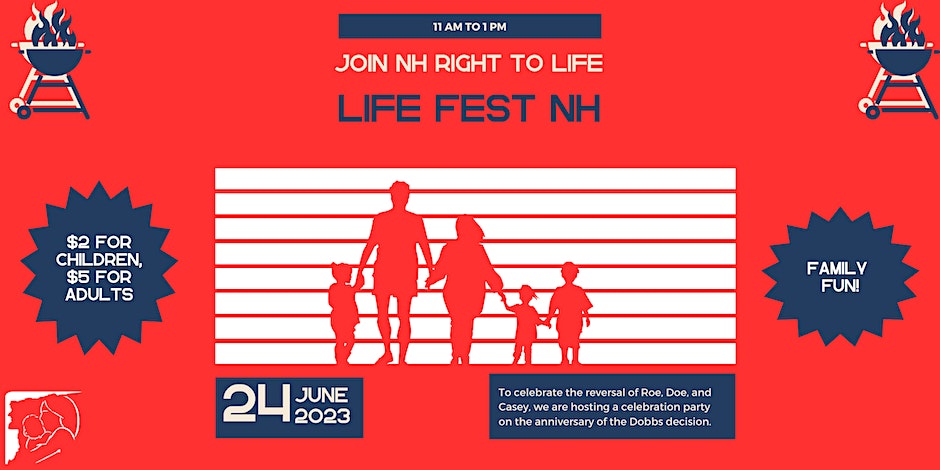 New Hampshire Right to Life will hold Life Fest NH on June 24 from 11 a.m. – 1 p.m.
Missouri Right to Life announced a "Keep Missouri Pro-Life" rally that will take place at the Capitol Rotunda here, June 24, from 10:30 a.m. - 12:30 p.m.
Editor's note: Heartbeat International manages Pregnancy Help News.