Addiction recovery is a critical and emerging component in maternity housing ministry. As such, addressing addition in the maternity home setting was the subject of a recent intensive training associated with Heartbeat International's Annual Pregnancy Help Conference. 
The 2023 Conference, held April 26-28 in Louisville, Ky., was the first since the Supreme Court struck down Roe v. Wade in its June 2022 Dobbs ruling. Maternity housing was among the numerous topics pertinent to pregnancy help in the post-Roe landscape offered to the sold-out Conference.  
In addition to an entire Housing track offered during the regular Conference, Addiction Recovery in the Maternity Home was a part of the In-Depth Day pre-Conference intensive training held April 25. 
Attendees of the Addiction Recovery in the Maternity Home session learned how to address a resident's addiction and offer family residential treatment and recovery in the maternity home setting. 
[Click here to subscribe to Pregnancy Help News!]
Heartbeat Maternity Housing Specialist and Maternity Housing Coalition Director Valerie Harkens presented results that Bethlehem House in Omaha, Neb., has had with incorporating addition services. 
Bethlehem House has been particularly successful in serving moms experiencing addition, and is one among five maternity homes to be part of the first of its kind study of maternity homes in the U.S. 
The Addiction Recovery in the Maternity Home training also covered a white paper on maternity housing from the Maternity Housing Coalition. 
"My hope is that today they took away an understanding of why it's beneficial to become proficient in addiction and recovery in maternity housing, how that's related to the women that we're serving now," Harkins said. "But then also, ideally, practical steps to be able to do that in the home."
Sometimes a drug treatment center, treating addiction, and a maternity home are seen as two separate entities, Harkins said. 
"But what we're finding now is that the population between the two is merging," she told Pregnancy Help News. "And so, it's beneficial for us to be able to function to a degree as a treatment or rehabilitation facility as well inside the maternity home."
It started with most maternity homes saying they do not address addiction, Harkins said, but it eventually became unavoidable. 
"So, now I would say most every maternity home is facing addiction and the need for recovery in their program," Harkins said. 
She estimated that roughly a quarter of U.S. maternity homes are working on programming to try to build in addiction recovery inside their program.
Tweet This: I would say most every maternity home is facing addiction and the need for recovery in their program - Maternity Housing Coalition director
Harkins worked from data and information from Bethlehem House co-founder Gina Tomes in her presentation in lieu of Tomes presenting as Tomes was unable to attend due to illness in the family.
Bethlehem House opened in 2005 and incorporated addiction and recovery programming as the number of women struggling with substance abuse reaching out to them was greatly increasing. 
Tomes consults with other maternity homes locally and nationally to assist them in serving women - with the ultimate goal of lifting them out from under homelessness, poverty, and addiction. Bethlehem House is in the process of developing a new maternity home, Vita Nova, in Papillion, Neb. 
From Tomes:
"Maternity Homes are a powerful intervention in a woman's life that can lead to ending homelessness, poverty, addiction, abuse and introduce faith pathways that lead to families feeling connected, loved, and enables them to live the life God has intended for them."
Tomes' data illustrated the extreme need to serve these women and their children. 
• The average age a woman reports starting drug use is 12. Ten years ago, it was 14/16;
• They are reporting the person or persons they began using with was a parent, sibling, relative or neighbor;
• Growing up in an environment of homelessness, poverty, and abuse exposes children to a series of negative behaviors, including substance abuse;
• Less than 2% of these children are likely to graduate college. More than 70% of the exposed children will likely follow in their parent's footsteps which leads to a generational spiral of unhealthy behaviors;
• Women who struggle with addiction are more likely to have a mental health disorder;
• 86% of women reaching out struggle with substance abuse; 
• Maternity Homes are witnessing a tremendous increase in requests for addiction and recovery programming in comparison to previous years;
• Maternity Homes have recognized that the women reaching out whom struggle from the burden of addiction portray a high motivation to get clean for their child's well-being.
Harkins ran down Thomes' recommendations, including the intake process, drug testing, case management, growth and productivity management to foster sobriety improvement and maintenance, outpatient treatment, and goal planning. Chemical and co-dependency courses, faith formation, 12-step programming, personal accountability, discipleship, and community engagement all enter in.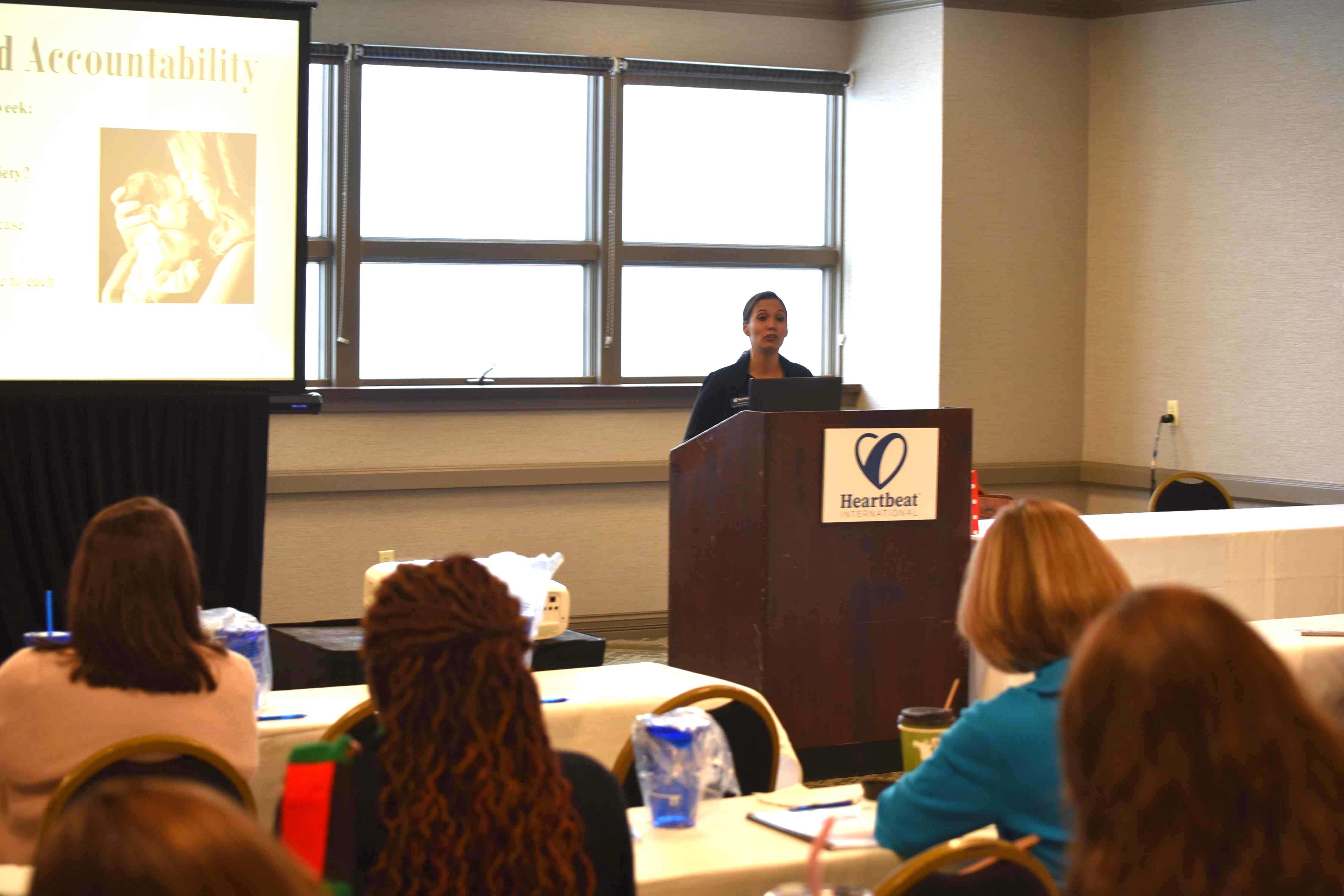 Bethlehem House also has an extensive aftercare program and on-going curriculum for moms.
Attendees of the Addiction Recovery in the Maternity Home training found it beneficial, both in terms of valuable information and learning from and connecting with others in maternity housing.
"Great info," Deborah Robertson said. "I am new to housing and in the process of learning as much as possible." 
Robertson's organization is Mary's Inn and is planned to be established in Fort Bend County, Texas. They are still determining whether they will use an existing home or build, she said, as things are in the beginning stage.
"Taking care of addicted women wasn't on my radar, so it really helped me to learn about this," Robertson told Pregnancy Help News.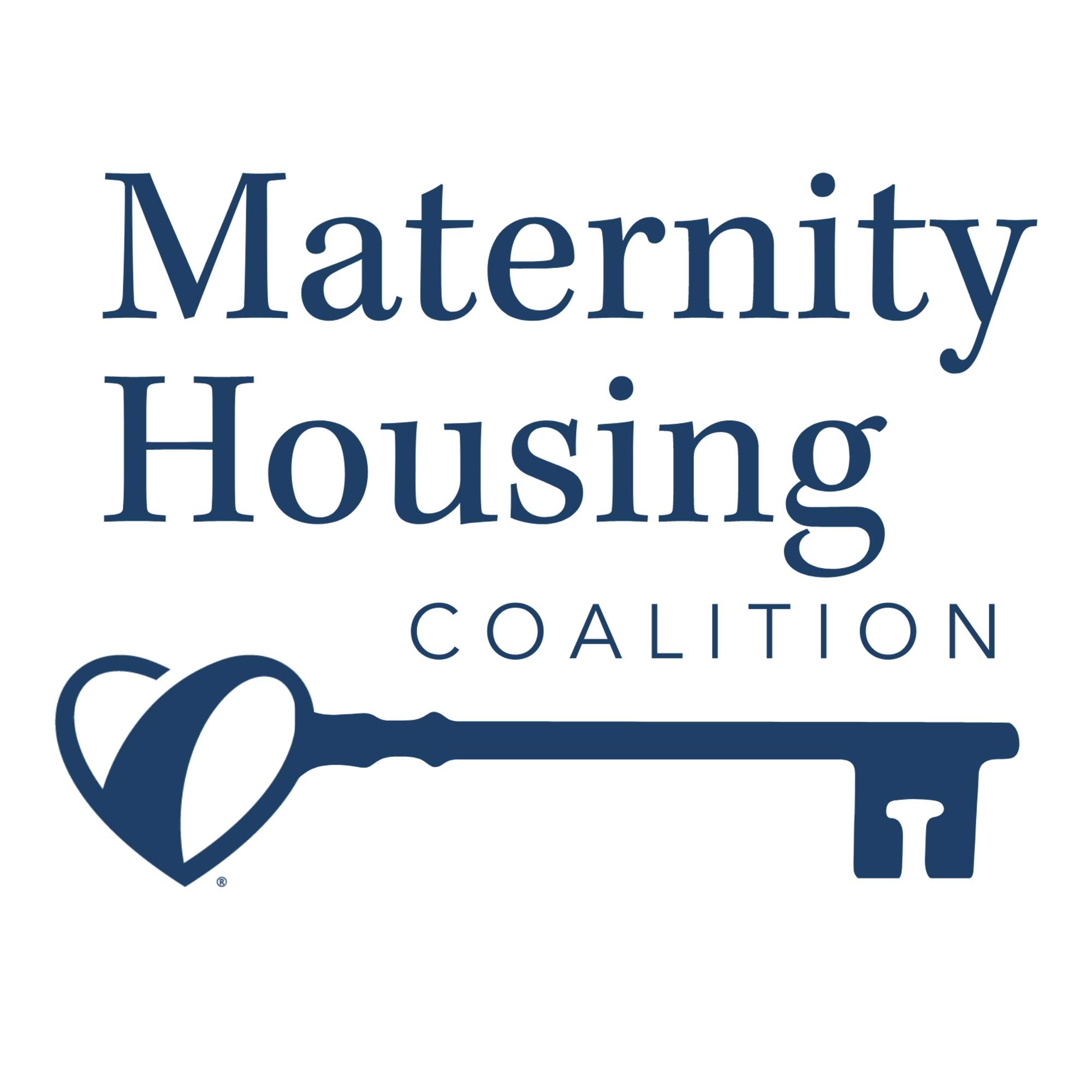 Allie Reuscher is with Lifeline Pregnancy Care Center, in Nampa, Idaho, and is the director of the center's home, The Nesting Place. 
LifeLine had a five-year process of opening the maternity home, she said, and officially started seeing women in the home in February.
"So, only a few months, but right out of the gate, addiction was clearly an issue," Reuscher said. 
Addiction entered into every applicant scenario, she said. 
Reuscher has a master's degree in marriage and family therapy along with addiction certifications and has worked in the addiction area for around 20 years. She has also worked in re-entry (post-prison/incarceration) housing for almost 10 years. 
But she is still new to maternity housing, and she said that she had a lot of her questions answered by the Addiction Recovery in the Maternity Home training.
"What I really appreciate is that because I'm coming in new, I like that Heartbeat is very clearly challenging these organizations and the church too, in general, to open their minds and make that shift," Reuscher said.
"With the average age of youth (starting drug use) being 12 in our country," she added, "outside of trauma and a population that is already more vulnerable and at risk - which is what we're serving - for minds to be open, that the reality of what these women are dealing with is so different than what I think traditionally has been accepted."
A new groundbreaking search tool managed by Maternity Coalition that will nearly instantly help pregnancy care workers connect clients who need housing with homes ready to receive them was also announced at the Heartbeat Conference. Pregnancy Help news will provide additional coverage of the new tool.
Editor's note: Heartbeat International manages Pregnancy Help News. Heartbeat Conference workshop recordings can be purchased HERE.