Many maternity homes help women after the birth of their child. A Nebraska maternity home often adds a special component: assisting generations that may experience fractured relationships and addiction through a program known as Aftercare.
Restoring relationships
Many women staying at Bethlehem House come from unhealthy, dysfunctional families, but some in the Aftercare program seek to restore those broken relationships.
"In this past year, we noticed at least three of our alumni families have brought their mothers to a class with them," said Gina Tomes, program director and co-founder of Bethlehem House, located in Omaha. 
"They asked, 'Can they participate in this financial literacy class?' or 'Can they participate in faith formation?' It just blew me away!" Tomes said. "I thought, 'Oh my goodness, not only are we serving the pregnant mom, we're serving the child that comes into the world, and we're serving her extended family.' That's three generations of service because this mom courageously chose life."
Reconnection and healthy relationships help Bethlehem House transition its clients to community life. When clients "bridge out" to the Aftercare program, greater opportunities exist for those things to happen.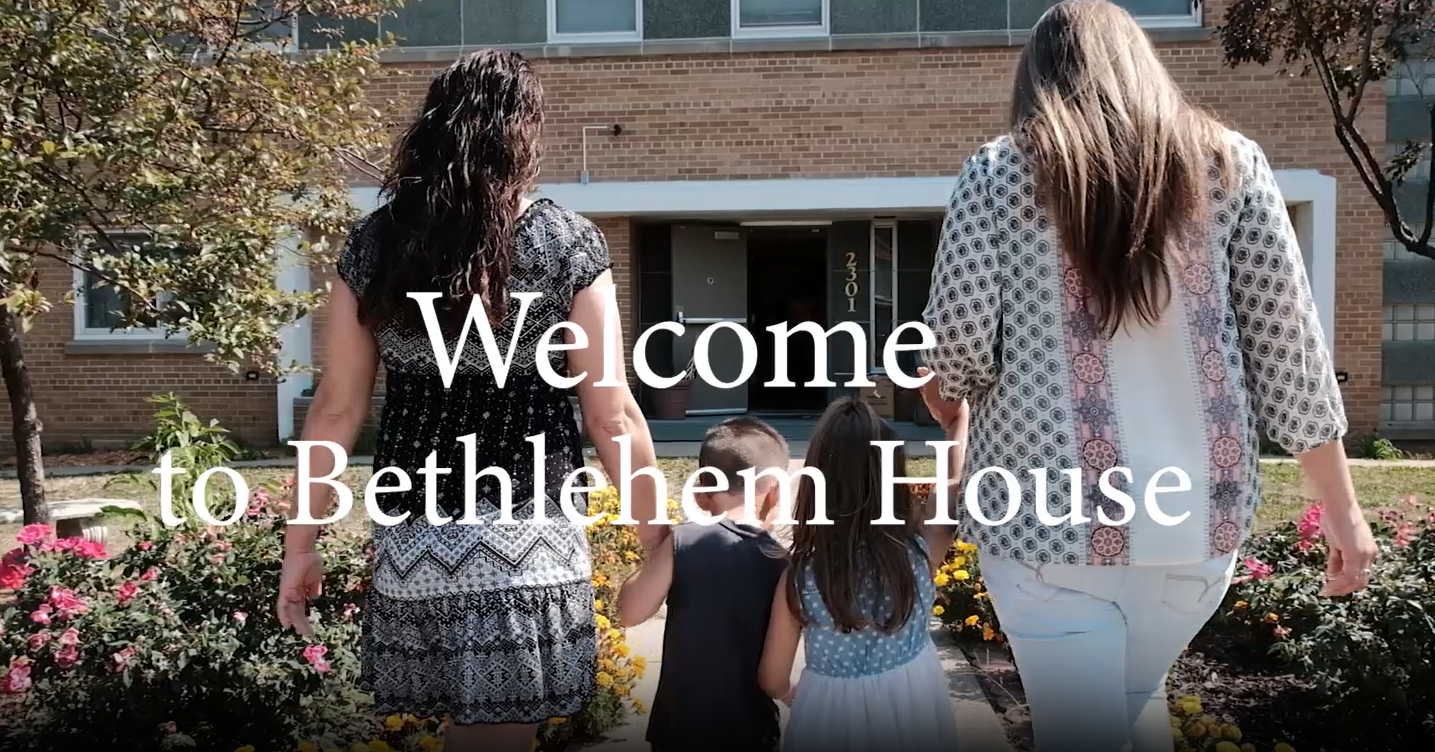 "If they have other family members that they have reconnected with and are in family therapy with and want that relationship, there's an opportunity for real health and wellness," Tomes said, "and we allow their family members to bridge into our aftercare programming and receive services [too]." 
"We have 15 apartments on campus that are brand new and are available for our alumni," she said. "When you think of addiction and recovery and bridging out of poverty, those are lifelong things that you need to pay attention to."
"They don't just end or become fixed in a year," said Tomes. "That continuation of care and case management, home visitation, health and wellness, continues on and increases as moms bridge out into the community."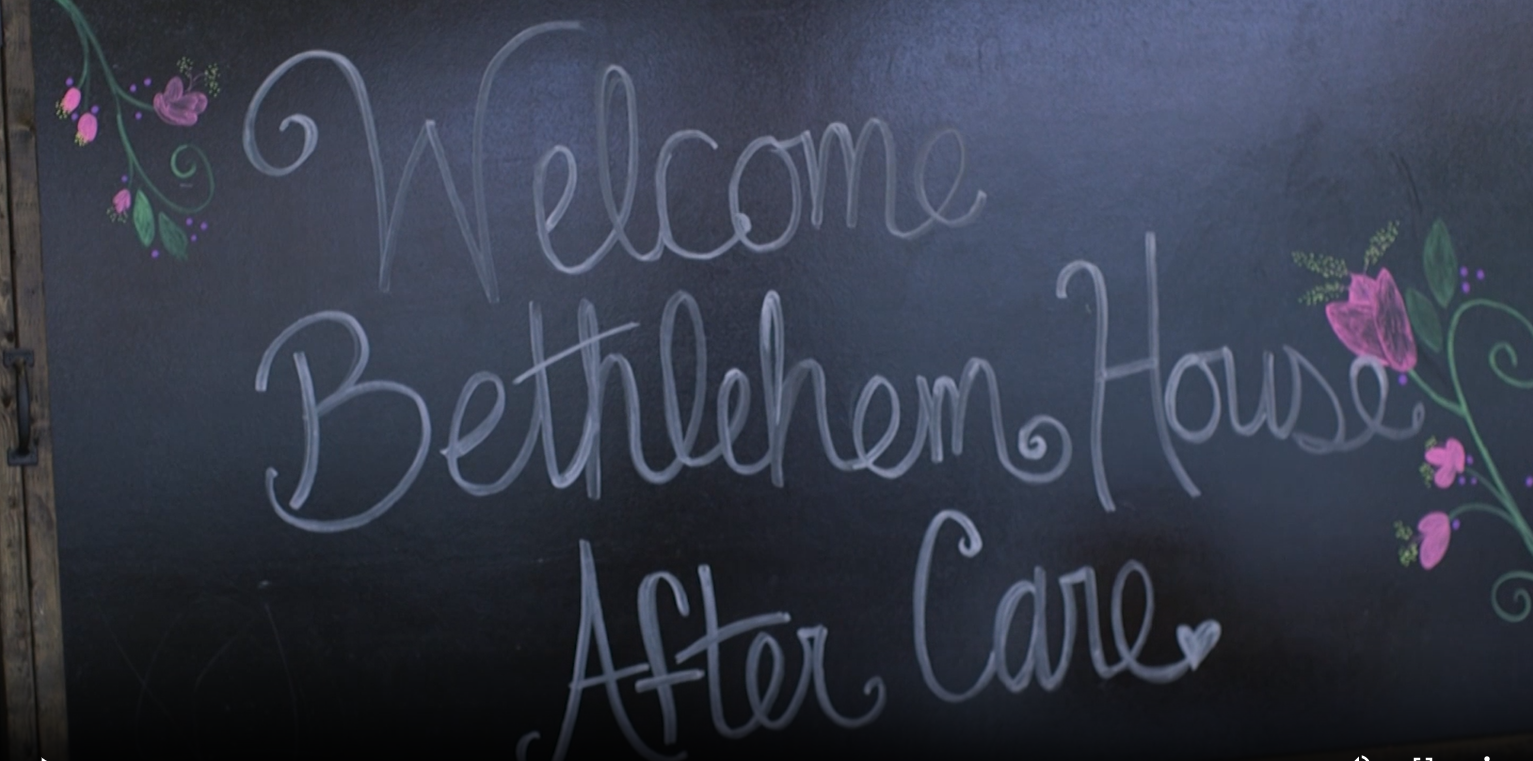 The three-bedroom apartments are part of the Bethlehem "complex," she added, located just a few steps from the maternity home. The building was constructed on land where a former Catholic rectory and school once stood. 
The needs for housing and for the Aftercare program are great, Tomes said.
"Our wait list is long," Tomes told Pregnancy Help News, "and it's only going to continue to grow."
More than just a shelter
Heartbeat International recently released a 2022 Maternity House Impact Report that showed there are 425 maternity homes in the United States, 159 of which are affiliated with Heartbeat. Thirty-eight pregnancy centers operate a maternity home, and more than 950 women are served by homes operated by Heartbeat affiliates.
[Click here to subscribe to Pregnancy Help News!]
Sheltering for mothers-to-be is on the rise.
"We have seen a 16 percent increase in our maternity housing affiliates since the overturn of Roe v. Wade," said Valerie Harkins, Maternity Housing Coalition director and Housing specialist with Heartbeat International. "We are seeing an uptick in organizations providing diversity of services, which often includes maternity housing. This looks like pregnancy centers or mobile centers expanding their services to include housing provided directly through their organization."
Cradle of Hope, a pregnancy center in Mt. Pleasant, Iowa, is one example.
Tweet This: Bethlehem House in Omaha offers an aftercare program that serves multiple generations in the families of moms who choose life
Although shelter is a strong need, uplifting, life-changing programs are also critical, Harkins said.
"Maternity housing provides long-term support to mothers who choose to carry their children to term," she said. "[and] Maternity home programs are built in a mother-centric environment, building upon the belief that all lives are valuable - mother and baby." 
"Many homes provide job training, legal support, education resources, access to vehicles, spiritual support, personal mentorship, sometimes even parenting classes for new mothers," said Harkins.

Such is the case at Bethlehem House, within both the Aftercare program and the residential Family Life program. Classes on topics such as financial literacy, codependency, domestic violence, cooking, and sexual integrity are among the offerings. 
"We have these topics that we're constantly rotating, and have been tweaking, to empower our moms," Tomes said.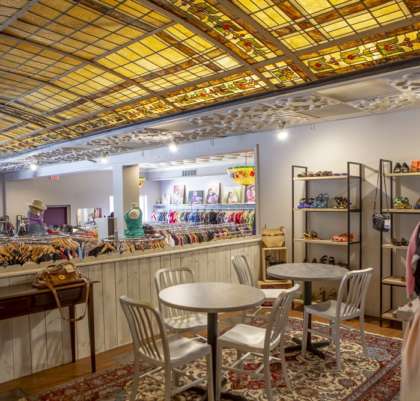 The maternity home operates a high-end thrift store as well, known as The Humble Lily, and clients work there to learn job skills. Funds raised at the store return to Bethlehem House to continue providing shelter and programs.
Partnerships with other organizations help Tomes and her team provide many of the offerings. For example, Creighton University helps with the financial literacy project, and addiction and recovery programs in Omaha assist those who need that service, many of which do, said Tomes.
"About 96% of the women who come through our doors have significant addiction in their history," she said. "We partner with an addiction and recovery center so when a mom moves in, if she does have an addiction, the first thing she does is get an assessment and then goes into in-patient or an extensive outpatient treatment. We know addiction just doesn't go away – we have to tackle that daily – we feel our recovery program is very well equipped and effective."
Providing safety and love
Bethlehem House started nearly 20 years ago. The vision Tomes and her co-founders had at that time continues to be the mission and theme today. 
"Having a safe place filled with love," she said. "The women that were coming to our communities and through our doors did not have that [so we wanted] to create a safe, beautiful environment filled with God's love, filled with health and wellness and opportunities to change their lives."

An average stay at the 12-bedroom Bethlehem House lasts about a year, but now, with the new apartments and Aftercare program, continual positive impacts on the clients and their families go beyond those 12 months. More than 1,200 women and families have been positively impacted during the past 20 years, Tomes said. 
That impact will continue to grow, she said, and now is not the time to slack, but instead, to be intentional.
"I truly believe that this year we have to be very intentional and continue to build momentum for maternity homes," Tomes said. "We have to create more awareness, more funding, and more opportunities. It's more important than ever that we are connecting with our moms and that we're there for them, that we show up, and that we don't have to experience these wait lists, and that we are just there for our moms."
Harkins foresees a continual increase in housing opportunities for pregnant and single moms, and therefore meeting that need.
"We are expectant of this trend to persist,´ she said, "creating a life-affirming network of robust organizations prepared to support women in nearly every circumstance of crisis. We view this an overwhelmingly positive trend for local communities and are dedicated to support each home succeed in their mission for their community."
Editor's note: Heartbeat International manages Pregnancy Help News.