Many women choose abortion because they feel they don't have the means to provide for a baby. That's what sparked Bakersfield Pregnancy Center to host their first job and resource fair this past fall, and their next one in April.
"This is another way to provide for our clients to help take away that excuse of why they can't become a parent or give birth to the baby," said Erin Rogers, director of Bakersfield Pregnancy Center. "If a job is what the problem is, let's solve that problem."
The vendors featured at the fall job fair included the US Census Bureau, EPIC (an agency that connects young adults with employment,) Express Employment Professionals, Dress for Success and the UCLA Early Head Start program.
Bakersfield Pregnancy Center was intentional about not just offering the job fair to clients, but also to everyone in the community.
"We didn't want our clients to feel like they were being singled out," Rogers said. "If they wanted to come, or if it was perhaps their parenting partner, we wanted them to come. Maybe it was a family member that was also offering her support, but that family member needs a job or another job. If that's going to support her to choose life, then let's empower them to make that decision."
Information about the first fair was published after the event on the ABC News Bakersfield website, and people who saw the article asked the pregnancy center to host another job fair, so Bakersfield Pregnancy Center is sending out invites to employers and those who do job placement to participate in a spring fair in April. So far, California State University Bakersfield, University of LaVerne, Express Employment Professionals and Kern County Library are lined up to participate, but Bakersfield Pregnancy Center is expecting a few more organizations to participate as well.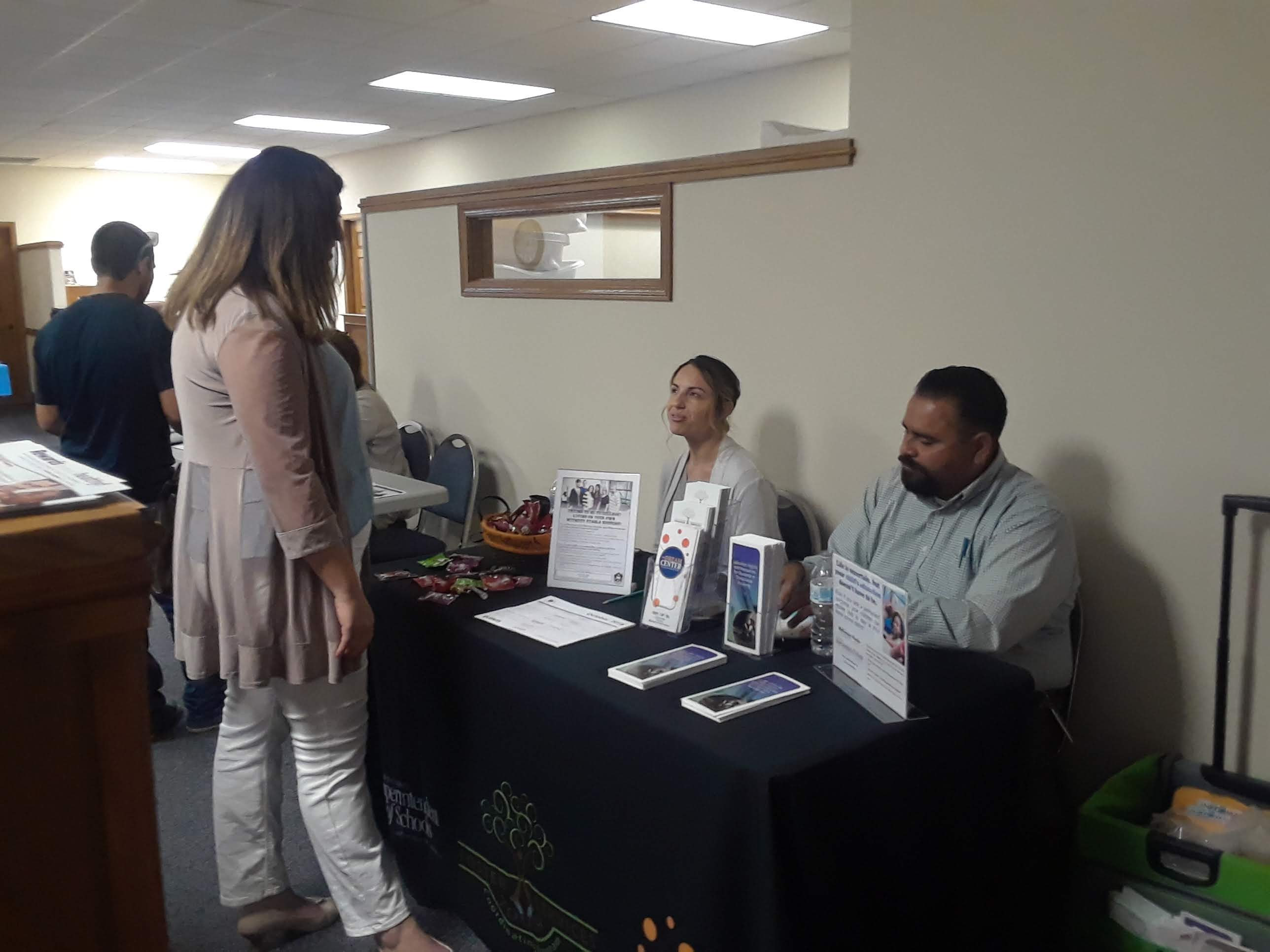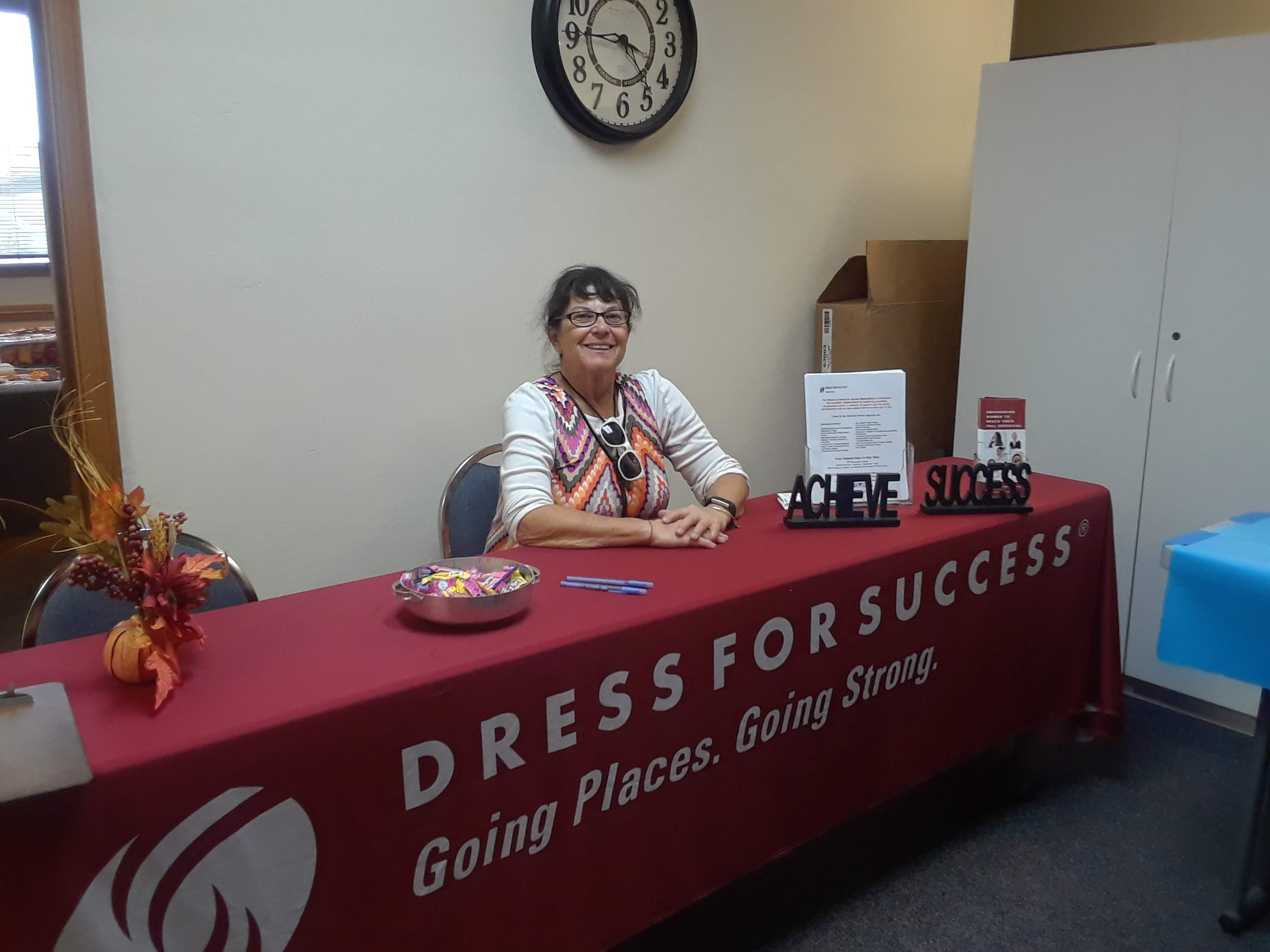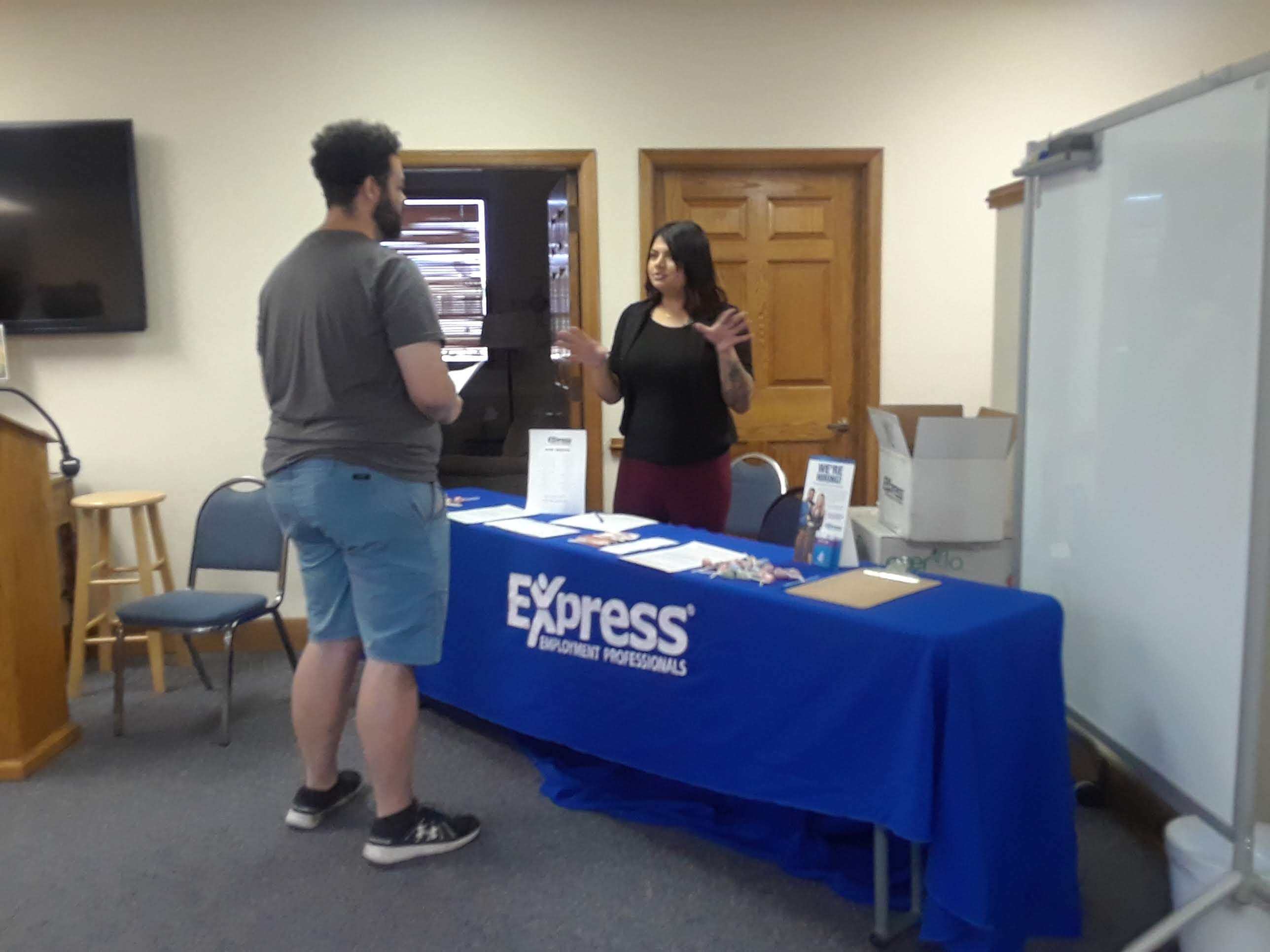 Scenes from last fall's jobs fair hosted by Bakersfield Pregnancy Center | Photos Courtesy: Bakersfield Pregnancy Center
---
The first job fair had ten attendees in an upstairs classroom, but Rogers said she expects the turnout in the spring to be much larger, so they're moving it outside. 
"I think we set the stage for an even bigger one next time," Rogers said. "Now that we know it is something our clients would respond to, we can add a little bit more money in advertising to get the word out."
Rogers has learned about the economic needs of clients at her center through debriefs with client advocates and other research into why women are choosing abortion. Most recently, the Center for Disease Control and Prevention released a report on January 10 about the United States fertility rates being extremely low and unable to replace those who are dying. However, the report measures birth rates and not rates of conception. Not every state counts abortions, so the data leaves room for the low fertility rate to be due to abortion.
"The CDC report magnifies the issue, at least in my way of looking at it,' Rogers said. "They'll never show that because they don't want it to tie back to abortion."
Rogers researched the reasons women are waiting to have children, and one of the main reasons was job security.
"I kept reading different articles in publications and magazines about why women are waiting, waiting, waiting to have children," she said. "It's often job security, economic security, cost of raising children, needing better-paying jobs, on and on. I just looked at that and said, 'If the issue is jobs, then what can we as a pregnancy center do to address that issue? Let's have a job fair.'"
[Click here to subscribe to Pregnancy Help News!]
Bakersfield Pregnancy Center saw 3,500 clients in 2018. They performed 1,500 pregnancy tests, 800 ultrasounds, and had 1,600 people in parenting classes. In addition, they offer material assistance, including quarterly baby showers.
Rogers said they plan on offering a biannual job and resource fair for clients and the community every fall and spring.
"Our mission statement says the Bakersfield Pregnancy Center seeks to empower individuals to make life-affirming choices when faced with an unplanned pregnancy," Rogers said. "If we are out there trying to empower women by our mission statement, then what gives women more empowerment than having a job?"
Tweet This: "If we are out there trying to empower women...then what gives women more empowerment than having a job?" #prolife