In spite of pro-abortion vandalism earlier this year following word of the impending overturn of Roe v. Wade a Texas pregnancy help organization continues to expand to meet women's needs, opening a new pregnancy help center there and operating another out of state. This growth for Trotter House embodies the essence of the Lord's work through His people.   
Pro-abortion vandalism
Located near the University of Texas campus in Austin, Texas, the first Trotter House was attacked by abortion proponents on May 3, after the leak of the U.S. Supreme Court's draft opinion regarding the Dobbs v. Jackson Women's Health case. The vandalism included graffiti and digging up memorial bricks from the center's sidewalk. 
The damage could have been worse, said Trotter House founder and executive director Lori DeVillez.
"They could have broken the bricks or thrown them through windows," she told Pregnancy Help News during a recent interview. 
Since the incident, a fence has been erected to protect the building, staff, and clients. 
Also since that ill-fated day, a wildfire of sorts ignited, with new centers affiliated with Trotter House opening in the Austin area and beyond.
Life-affirming growth
The newest location is Liberty Hill, a growing suburb of Austin. A ribbon-cutting ceremony for a life-affirming center took place on August 8 in which about 85 people showed up, including five pastors from local churches, said Trotter House assistant director, Stephanie Rankin.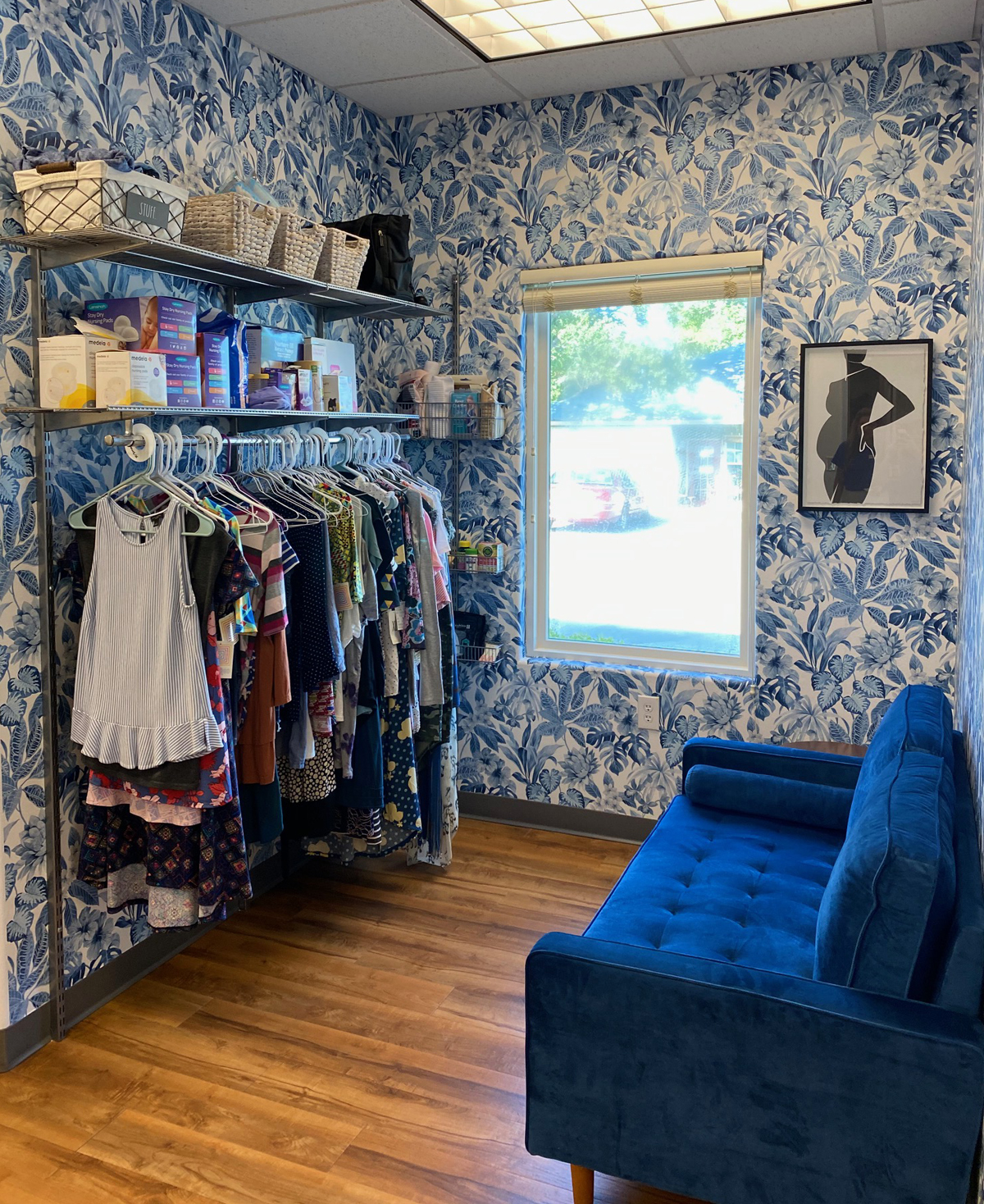 "Lori was present and spoke," Rankin said. "We gave a little introduction and information about Trotter House, and then we did the ribbon cutting with the Chamber of Commerce. We wrapped up the ceremony with a prayer from each of the five pastors. It was Texas in August, and it was hot! But we all hung in there because it mattered."
The group walked around the grounds and four of the pastors prayed at each corner of the building, asking for protection over the staff and those to be served by the center, she added.
[Click here to subscribe to Pregnancy Help News!]
 "They prayed that this would be a sacred place, that the Lord's spirit would dwell here … and then we wrapped it up with a benedictory prayer and praise in front of the center," she said. "Then we had a tour. It was just wonderful!"
Rankin expects the Liberty Hill center to begin seeing clients around mid-September.
Last year, Trotter House opened a center in Cedar Park after a 2020 planned opening was delayed due to the coronavirus pandemic, DeVillez said. Rankin oversees both Liberty Hill and Cedar Park. Rankin talked with DeVillez in July 2021 about the need for a pregnancy center in Liberty Hill, where she lived. That conversation turned into a job.
"The Cedar Park director had a life change in December (2021), so I came on board in January (2022)," Rankin said.  "We had our first community meeting in Liberty Hill in March, and we had our grand opening on August 8th – that's what God has done in 13 months."
"Liberty Hill is the 25th center that we've opened in the central Texas area since we opened (Trotter House) in 2005," DeVillez said.
Adding centers to help a growing population
Central Texas is experiencing massive growth, with Austin being one of the fastest-growing cities in the United States.
"Austin is booming," Rankin said. "People are flocking to Texas, and Austin is a highly technological area – lots of computer science happening here; they call it the next Silicon Valley. There's just not enough housing, so Austin is growing out into the smaller communities."
Liberty Hill, located about 14 miles north of Austin, is part of that growth spurt, she added.  
DeVillez concurred.
"The growth is just booming there, and we wanted to be ahead of the game and be prepared," she said.  "We reopened in Cedar Park last year, and we started really focusing on Liberty Hill, and what do you know? The first part of this year we received a call from a church that they had been amazingly blessed at the end of the year, and they had met and prayed. God had led them to invest the money into pregnancy centers. So, they asked, 'If you were blessed with $100,000, what would you do with it?' I said, 'I would start a center in Liberty Hill, and I would hire a part-time staff person.' They blessed us with $101,000 the first part of March … and so we went to work to open in Liberty Hill."
More Trotter Houses in more states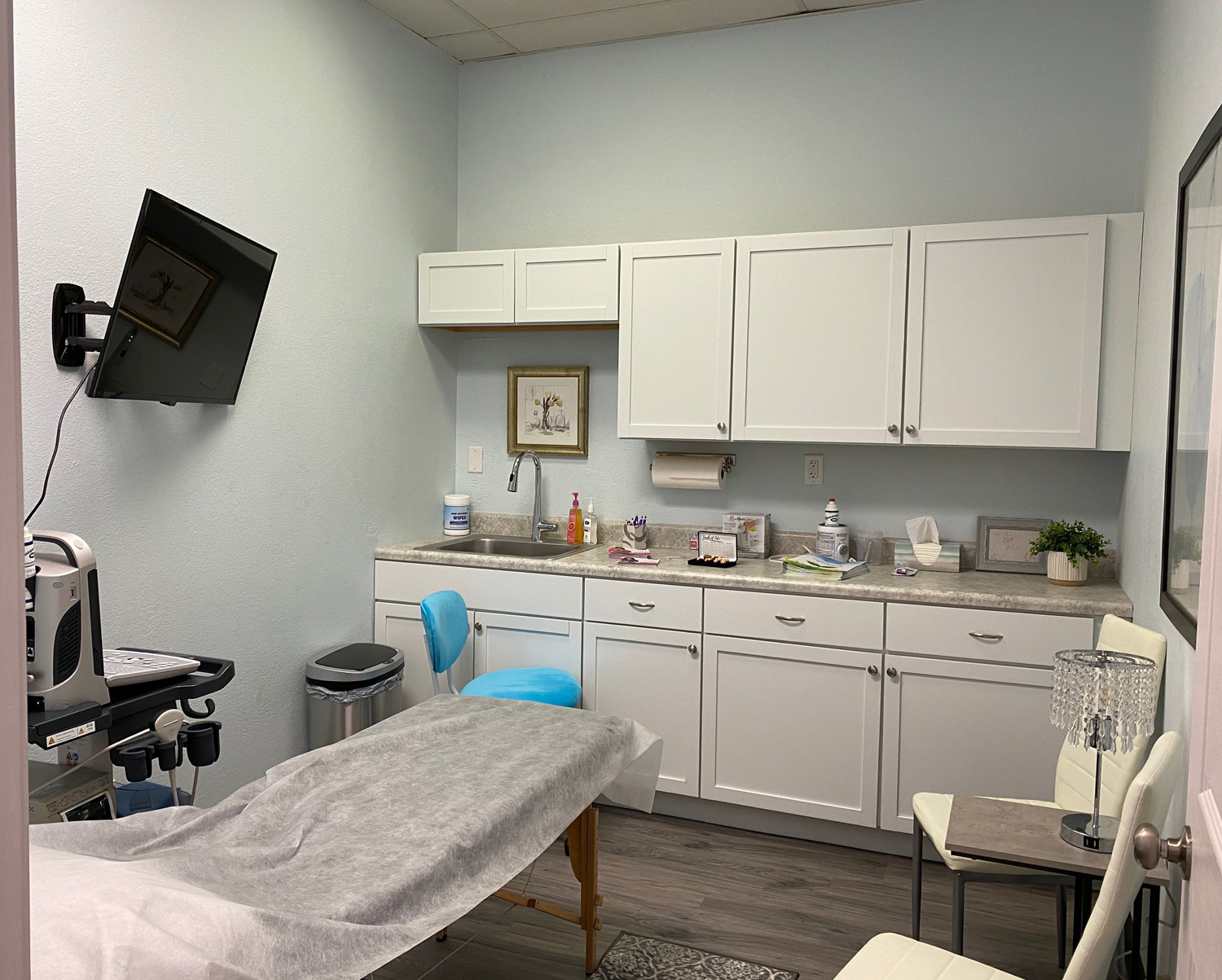 In 2020, DeVillez returned to her hometown of Evansville, Indiana, to care for her elderly parents. She continues to oversee the Texas centers remotely and with return trips to the Lone Star State. Since her move, DeVillez opened a Trotter House in her Indiana community after meeting with college students and discovering a need for a pregnancy resource center in Evansville, a town of about 120,000 near the Kentucky border.
"I couldn't find a center functioning here, so I started meeting with different people (in Evansville) … we really needed an outreach," she said.  "Now we have a Trotter House in Evansville, and we may have two more (coming) in different parts of the community."
Texas will likely experience additional Trotter Houses as well. 
"Johnson City is not too far from there (Liberty Hill), and they heard about what we were doing," DeVillez said. "They're offering us free space and utilities if we will bring our programs there. It's so exciting!"
That community is about an hour from Austin, she added.  
God on the move
God appears to be moving fervently with the expansion of Trotter Houses. Even the start of the original center in Austin seemed God-ordained. For seven years, DeVillez and another woman conducted a "Jericho march" around the neighborhood, praying weekly to raise up a pregnancy resource center. Upon meeting with and speaking to a pastor new to the area back then, DeVillez experienced a miracle.
"Fifty-two days from that meeting, we were open," she said.  "It's truly a God story."
The growth of Trotter House, named for a missionary woman who lived during the 1800s, continues to be God's story.
 "As we unite with Him and His heart and His time in His way, that happens," DeVillez said.
"The work is hard, but the fruit of it is just so sweet," Rankin said.
 Editor's note: This article has been updated.