A dedicated safety net for countless women and families in need has reached the milestone of 20 years of helping to save lives.
Option Line is a 24/7 contact center enables a woman, no matter where she is, to be connected with her local pregnancy help organization, 24 hours a day, 365 days a year.
The bilingual contact center connects people to more than 2,200 pregnancy help organizations worldwide, resulting in Option Line connecting someone to pregnancy help every 76 seconds. This can mean the difference between life and death when a pregnancy hangs in the balance.
While being there 24/7 for people in need across the world is an enormous undertaking, Option Line Director Nafisa Kennedy offers a reminder how each and every connection is a human life with the potential for human impact.
"Two decades of 24/7 connections for pregnancy help … It is astounding to think we are already at the 20-year mark," Kennedy said. "Each hotline interaction is an opportunity to serve a unique person, with unique circumstances, with a message of hope and life."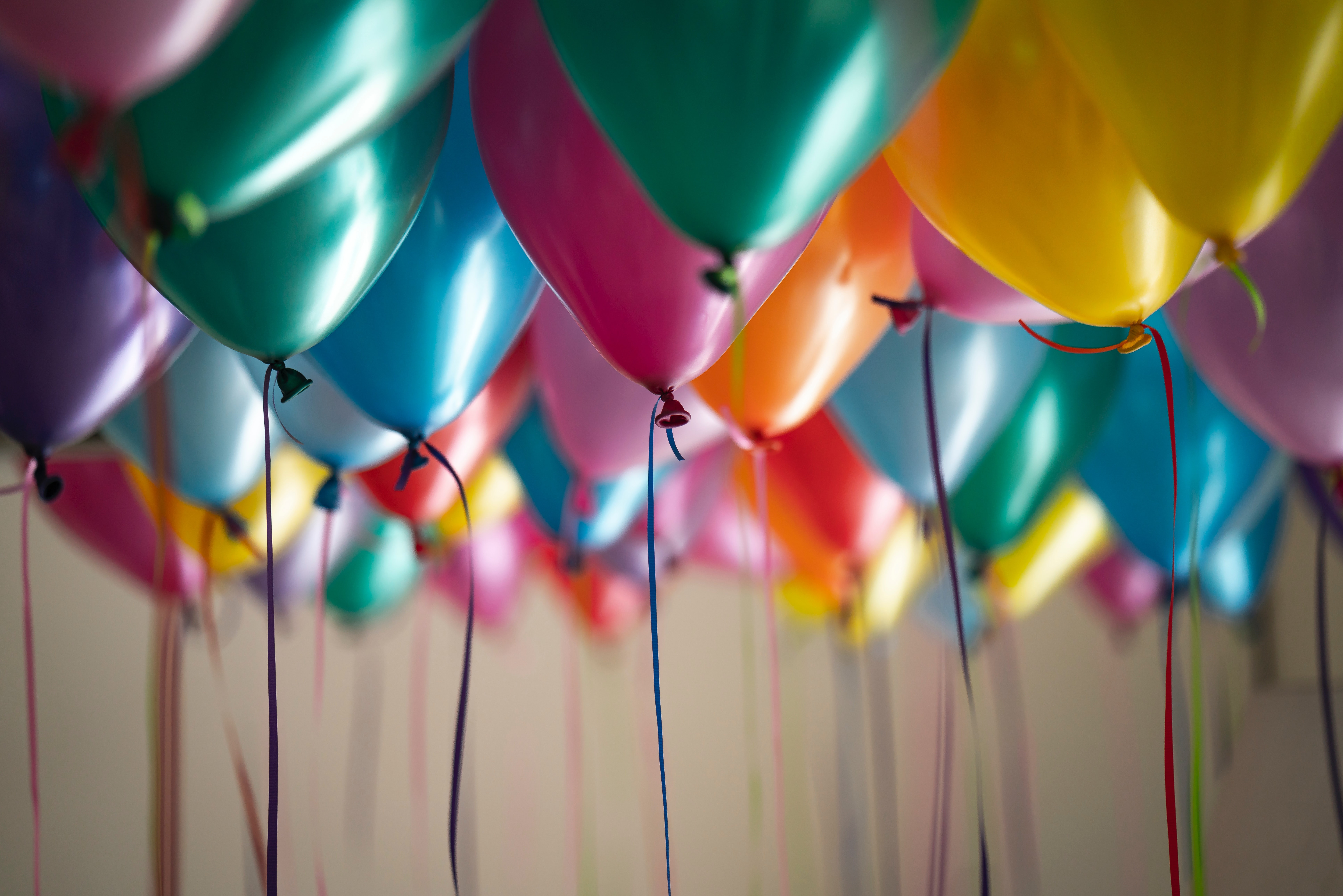 A program of Heartbeat International, Option Line connects more than 1,100 people with pregnancy help every day through a trained consultant via phone, chat, email, text, and online center locator. Heartbeat is the largest of network of pregnancy help in the U.S. and globally.
With its toll-free number and website Option Line refers each contact to a pregnancy help center near them for life-affirming services, including pregnancy tests, ultrasound, and material aid, as well as answers to questions about abortion, adoption, parenting, medical referrals, housing, and many other issues.
[Click here to subscribe to Pregnancy Help News!]
Kennedy began her time at Option Line as a consultant.
She said that hotline consultants can stay in a "serve this one" mode. And then you serve the next one, and the next, logged in for this hour, and then the next, without even considering that each of those adds up to so much more.
As the Director of Option Line, she also thinks about staffing for all those hours, but this is also often very much in "the now," focused on how many consultants are needed for this or that season, this month or this week. But again, it all adds up. 
"On the 20th birthday of Option Line, I look back and see that," Kennedy said. "While we continue to serve the one (in fact, as we speak, our hotline dashboard shows at this very moment my team is serving eight individuals) since 2003, more than five million contacts have been made to the hotline. Five million opportunities to serve one. 
"My heart is full of gratitude for the trust of those five million contacts," Kennedy said, "and for the people - our Option Line consultants who served them."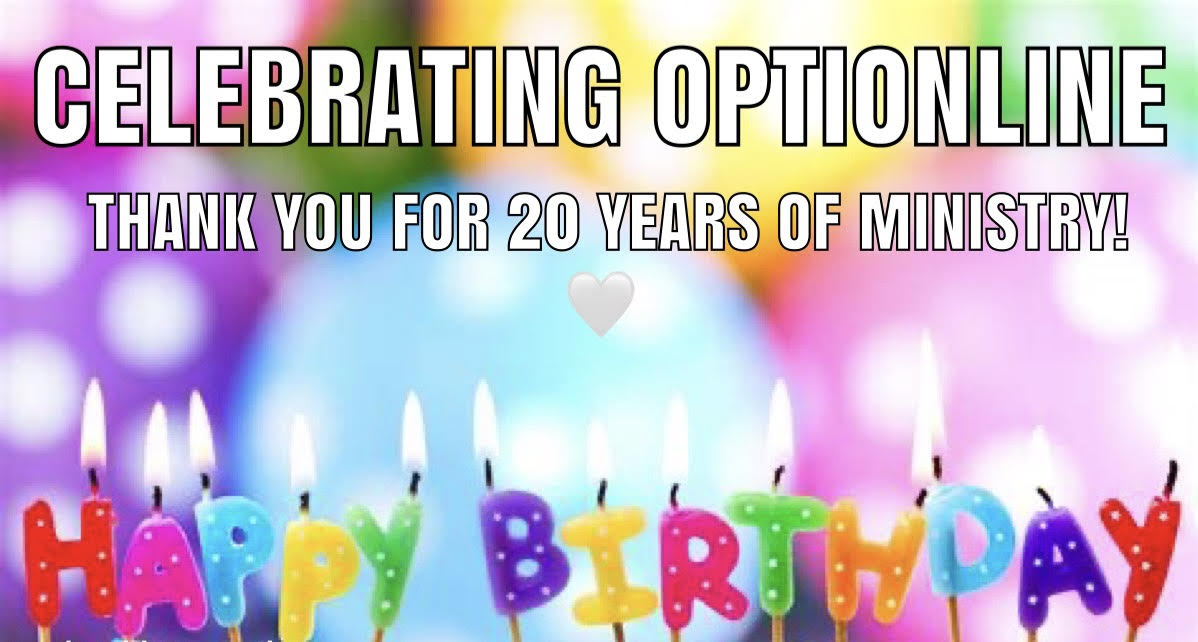 Option Line was originally a joint venture with Care Net from 2003-2012.
Initially Option Line served around 3,000 callers per month, but it has grown to make over 34,000 connects every month for pregnancy help through its hotline and website. 
In 2006, Option Line piloted its online chat service, and in 2009 Option Line started serving contacts via text message. In 2019 and 2020, Option Line expanded the website to include effective self-service options such as an online pregnancy quiz to foster even more connections on the hotline.
In 2022, those tools were utilized more than 1.4 million times.
Heartbeat International President Jor-El Godsey reflected on the history of the life-affirming outreach.
"After those initial calls Option Line's commitment and constancy 24/7/365 quickly became a go-to pregnancy help resource with 800-712-HELP being the most trusted and utilized national hotline for the entire pro-life movement," he said. "In the early days all those calls were answered in the Heartbeat International building. Now our Option Line team serves largely remotely in 14 U.S. states and two foreign countries." 
"Heartbeat's founders, way back in 1971, envisioned a 'WATTS line' to help connect women with life-affirming ministry," Godsey recalled. "That vision was fulfilled through Option Line creation and consistent ministry for the past 20 years."
"I'm sure Heartbeat's founders would be astounded at serving more than 5 million in just 20 years' time," he added.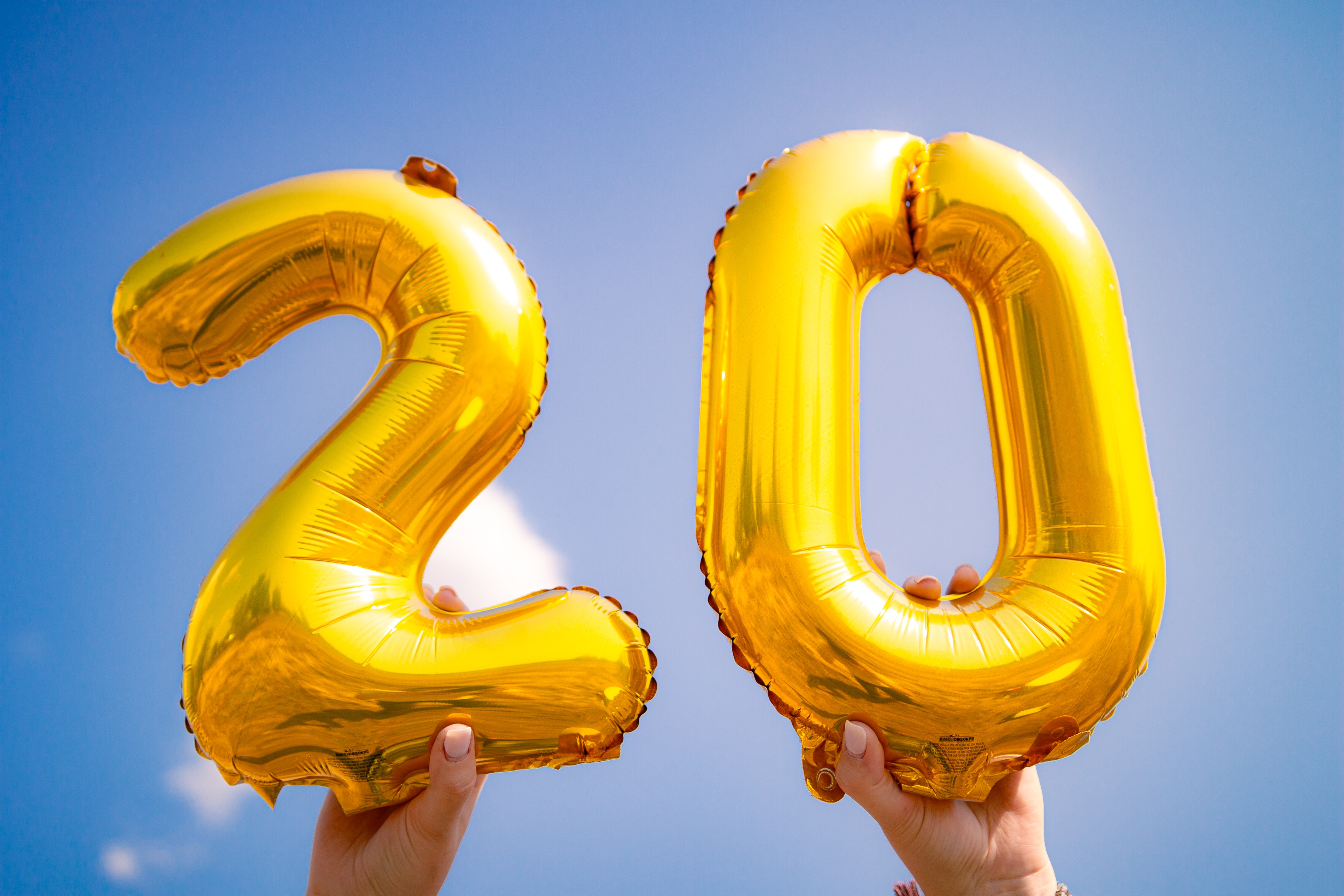 Kennedy concurred.
"It is incredible to look back at our expansion of service through the years!" she said. "We have also come so far from the days where every team member worked out of our Columbus office."
"Regardless of the time of day or the weather, it's really impactful to consider the dedication of those early Option Line consultants who braved the icy roads at 3 a.m. in order to answer calls and email," said Kennedy. 
"We have been blessed by incredible technology that has allowed us to expand our team outside the boundaries of Columbus," she said. "We've since had team members answer hotline contacts from Texas, California, Florida, Pennsylvania, Maryland, Connecticut, Virginia, Illinois, Indiana, Wisconsin, Arizona, Tennessee, Missouri, Alabama, Guatemala, and Mexico."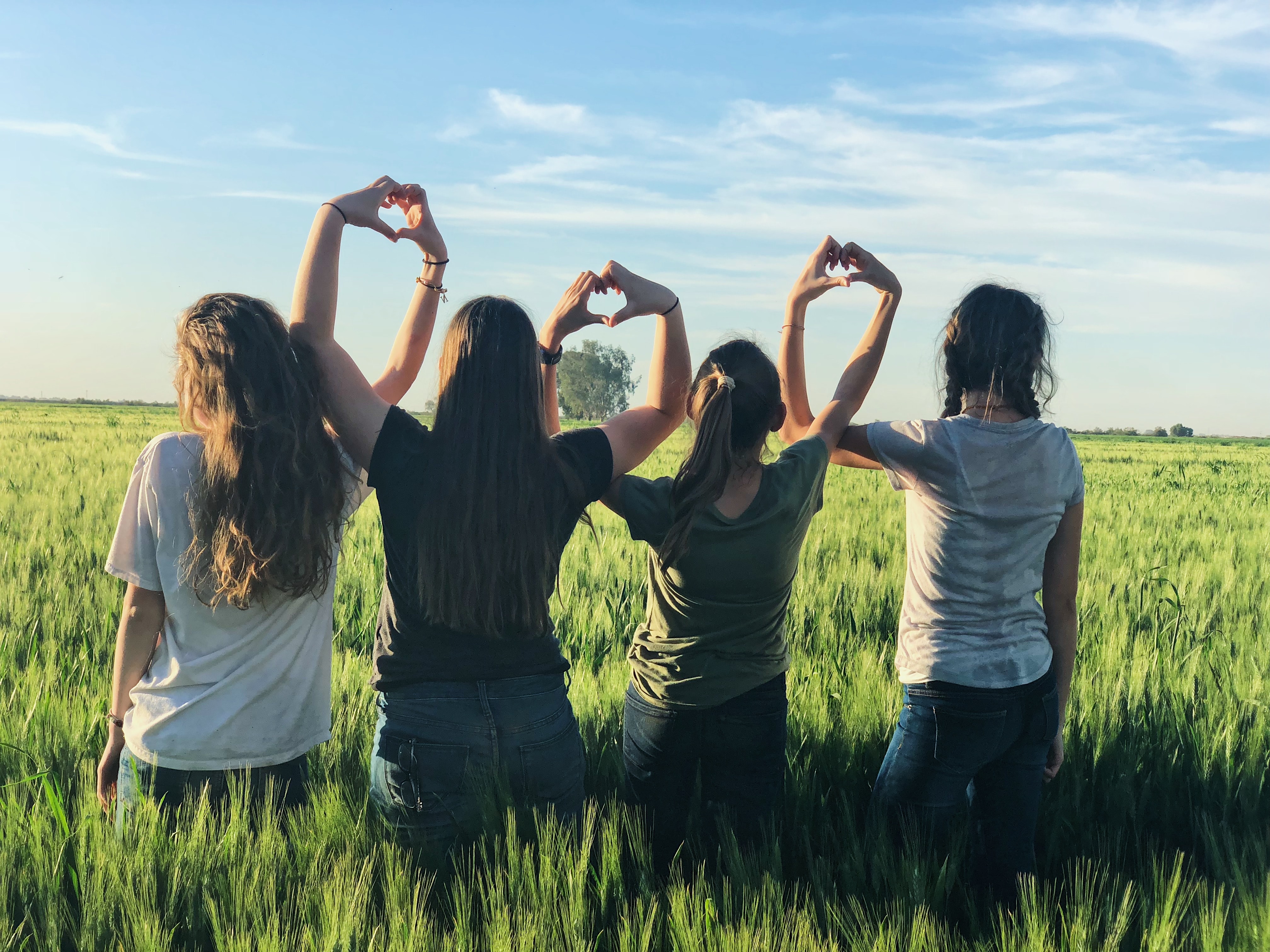 Heartbeat's Director of affiliate Services Beth Diemert commented on the development of Option Line from inspiration to a fruition of empowering service to women.
"From its very small beginning, born out of great vision and tremendous passion, Option Line has stood the test of time to serve women and connect them to pregnancy help," Diemert said. "They are a textbook example of innovation, remaining to this day a relevant and effective source of love, compassion, truth, and practical help for those in a valley of decision reaching out for connection." 
"The "theory" of Option Line became reality because the visionaries would not take no for an answer and kept plowing through hurdles and challenges to open the pathways," she said. "The initial Option Line staff and consultants were women of great faith and absolute determination to figure it out and make it work. Additional support and solutions were found in persons who brought expertise, literally before its time. And in all of that the Lord blessed, prospered, and moved only as He can." 
"Twenty years and thousands of connections later, Option Line continues to be there for women," Diemert added, "empowering them to find what they need, in order to advocate for themselves, and not compromise their own strength and fortitude." 
Heartbeat International Vice President of Communications & Marketing Andrea Trudden remarked on the impact of the Option Line team's dedication.
"Fearing an unplanned pregnancy never happens at a convenient time," she said. "While pregnancy help organizations close for holidays, weekends and even just overnight, women still need pregnancy help in these moments and that is why Option Line is so important." 
"Over the past 20 years, Option Line has been available 24/7 to answer the most critical questions at two in the morning and offer a calming presence in the midst of a personal storm," Trudden said. "Think of the thousands of lives here today because a woman called Option Line and got connected to pregnancy help!"
Tweet This: While pregnancy centers close for holidays, weekends & overnight, women still need pregnancy help & that is why Option Line is so important.
Heartbeat's Vice President of Ministry Advancement Cindi Boston lauded the human impact as well.
"I love telling the stories of Option Line," Boston said. "The client quotes that reveal stories of hope delivered by text, email, chat and phone, the consultants' heartfelt stories of God-moments, and the overall impact of being able to cover phones for hundreds of pregnancy help organizations."

Option Line was especially crucial in connecting women with pregnancy help during the coronavirus pandemic.
In addition to answering after-hours calls for pregnancy help organizations Heartbeat's contact center partners with the Safe Haven Alliance to answer the organization's calls, one of a number of partnering organizations/hotlines for which Option Lone answers calls. 
As Senior Director of Medical Impact for Heartbeat International, Christa Brown works regularly with the Option Line team.
"Congratulations to Option Line for twenty years of serving families across the globe!" Brown said.
"The team at Option Line works tirelessly to ensure that those making pregnancy decisions are provided with accurate information and compassion 24 hours a day, seven days a week," she said. "As they connect families with local pregnancy help organizations, they prove the value of teams working together, to meet the needs of each individual caller."
"The Medical Impact team is honored to work alongside Option Line and know that their work will have eternal rewards," Brown said. "Here's to the next 20 years!"

Kennedy said it has always been an honor to help each and every person who reaches out to Option Line.
"When I look back on 20 years of the Option Line, I feel so much gratitude - for the incredible people I have served with, for the impact they have made, and for the innovation that makes it possible to keep doing what we do," she said. "Thanks be to God!"
Help is available with Option Line toll-free at 1-800-712-HELP (4357) and at the website www.OptionLine.org.
Editor's note: Heartbeat International manages Option Line and Pregnancy Help News. This article has been update for additional comment.