Women left to guess about self-managed abortions the abortion lobby still likes to call "healthcare"
In the United States, it's predicted that more than 80% of all abortions will be chemical very soon. Abortion data relies heavily on the reporting of abortion providers which is typically not mandated and there is nearly no data for telehealth abortions or those purchased on websites. Chemical abortion is even more common worldwide. In some European countries up to 90% of abortions are done using pills.

These abortions sometimes start in an abortion facility, but this is becoming rarer as brick and mortar abortion facilities go the way of the dinosaur. Today it's now common for women to start and complete their abortions at home without medical oversight. It's common for women to complete their abortions alone and afraid, managing all of their symptoms without healthcare management. Many are surprised at the length of the abortion process, the amount of pain and bleeding involved, and the delivery of their perfectly formed lifeless babies. 
Tweet This: Today it's now common for women to complete their abortions alone and afraid, managing all of their symptoms without healthcare management.
A recent study entitled "Self-Managed Abortions After Roe v Wade Overturn," published in JAMA Surgery presents an analysis of Google search results regarding self-abortion. The study, published a year after the Dobbs decision, gives warning that more women are searching for self-managed abortion options. While trying to sound an alarm for the safety of women and the need for "safe" abortion, this study blindly disregards that all chemical abortion is self-managed and dangerous. 

The surge in desperation in those making pregnancy decisions in the aftermath of the overturn of Roe isn't surprising. The torrent of media discussion continues more than a year later. Many news reports and social media posts advocating for abortion are inappropriately sourced and politically motivated. They recycle unverified stories that abortion is in short supply with big demand. Movies and television highlight abortion storylines as a normal part of everyday life and include barriers to abortion access. Social media now has a new and significant role in abortion advocacy while simultaneously silencing any abortion opposition. Finding unbiased and evidence-based information regarding pregnancy options is considerably more difficult to obtain now more than ever before. Not surprisingly, Medical X-Press reports that UCI researcher, Sean Young, Ph.D., professor in the Departments of Emergency Medicine and Informatics, and colleagues, found that internet searches for how to give yourself an abortion, have increased since Roe v. Wade was overturned.
[Click here to subscribe to Pregnancy Help News!]

From the beginning of time women have sought ways to end a pregnancy often with foods and herbs. Most who work in pregnancy help medical clinics have served women who come to them for having used teas, vitamins, spices, and other things in an attempt to abort. These methods are typically ineffective and dangerous for the woman as well as her child. 
Abortion was previously somewhat predictable. We knew who provided abortions within a community, what procedures were used, what waiting periods and parental consent were required. We even knew what pain relief would be offered to a woman. Much of this depended on whether the abortion occurred in a blue or red state. But with the advancement of electronic means to deliver abortion directly to doorsteps, the red and blue have mixed together. For the sake of abortion, all states have become purple. 

Anyone with a credit card can order from the more than 72 unique websites that sell chemical abortion without verification of pregnancy or gestational age. These dangerous drugs typically enter our country without labels or instruction. Women are then left to guess at what abortion proponents would still have us believe is "healthcare."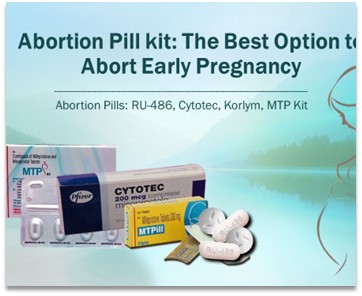 And then there are the individuals and organizations who have made it their mission to deliver abortion to anyone they believe to be underserved in this area. Without hesitation Plan C falsely proclaim that "at home" abortion is "safer than Tylenol" as well as "effective, affordable, and available by mail." These websites that prey on the fears of those making pregnancy choices even encourage advance purchase of abortion drugs. Women on the Web's website asserts, by just sending a donation, "you can request abortion pills in advance and take them as soon as you discover you are pregnant. Providing access to abortion pills before they are needed overcomes restrictions to abortion care and enables women to access abortions earlier in their pregnancy." Planned Parenthood promotes a very safe and private way to end a pregnancy and now we can mail the pills you need right to your home."
Beyond the abundance of electronic means of obtaining abortion, many are getting these medications from others who have ordered the pills. Since anyone can order regardless of ability to become pregnant, the relaxed restrictions of acquiring chemical abortion provide a means to pressure. Those who might benefit from the abortion can now have the means to abort in hand to further influence the decision. Without informed consent or assessment for coercion, it is impossible to know how many have been forced to take drugs they did not want. 
According to the Abortion Pill Rescue® Network, the number of women obtaining the abortion pill online or from a friend has increased tenfold in the last three years.
The lack of assessment prior to the abortion as well as medical care during the abortion should shock the entire medical community as women flood emergency departments across the nation.
 Chemical abortion has four times the risk of complications as compared with surgical abortion in studies.
 Data released in 2018 by the FDA shows thousands of adverse events caused by abortion pills, including 768 hospitalizations and 24 deaths since 2000.
 Recent study revealed severe side-effects, including heavy bleeding, intense pain and death.
 Average 5-8% of women need emergency room visits for complications which does not even include the number of surgeries done in the abortion clinics. 
Women are seeking answers and options, not the false promise of a quick-fix abortion. Pregnancy help medical clinics are in a unique position to offer no-cost medical assessments, safety plans and personal support to assist families in making the best choice possible for themselves and their children. 
Editor's note: Heartbeat International manages the Abortion Pill Rescue® Network (APRN) and Pregnancy Help News.