As it marks its 50th year of service to women and children in Pennsylvania, House of His Creation is expanding compassionate services to northwestern Florida to help teens, particularly those rescued from commercial sex exploitation.
After conducting research to learn where they might do the most good, Callie Neff and her husband Matthew, director of House of His Creation (HoHC) maternity home, relocated to the Pensacola area last summer. They found a suitable property and a home, and now Callie Neff serves as the program director for what their new program HoHC South.
The history of HoHC in Pennsylvania includes offering housing for younger women, Neff said. Now the maternity home primarily takes in women 18 to 24.
"The more I was exploring, the more I was working with other groups, the more I just was really feeling like we wanted to get back to that younger age group," Neff said. "We have personally always loved the ocean and the coast and felt like there's some healing properties in that."
[Click here to subscribe to Pregnancy Help News!]
Previous abortion and sexual exploitation, which often go hand-in-hand, are traumatic experiences for women, and Florida is, sadly known for both. According to statistics from anti-trafficking advocates, the state often ranks third in the nation for sex trafficking.
"We had looked," Neff said, "and I had started calling the task force – most states have a sex trafficking task force – and liaison groups and things, and there weren't services, active housing services, here on the Panhandle."
"The doors opened here," she said.

Foster home model
The Neffs envision a foster home environment in which a teenager is living in a family situation, versus a group home model. Such an idea appears more fitting where they now reside.
"The foster care model is more welcomed and needed as opposed to a licensed group housing setting," Callie Neff said. 
"Working in the world of pregnancy always crosses over into all these arenas," she said, "helping women heal from abortion and navigating fostering, if that's part of their story, which, for many women, it is, and which is why they're kind of disconnected during a pregnancy, not wanting their children to repeat cycles."
However, a loving home where young women receive nurturing and help to cope with past trauma is vital to their mental and physical health, Neff said.
"The more intimate role of fostering allows that space and that place where people know they belong," she said.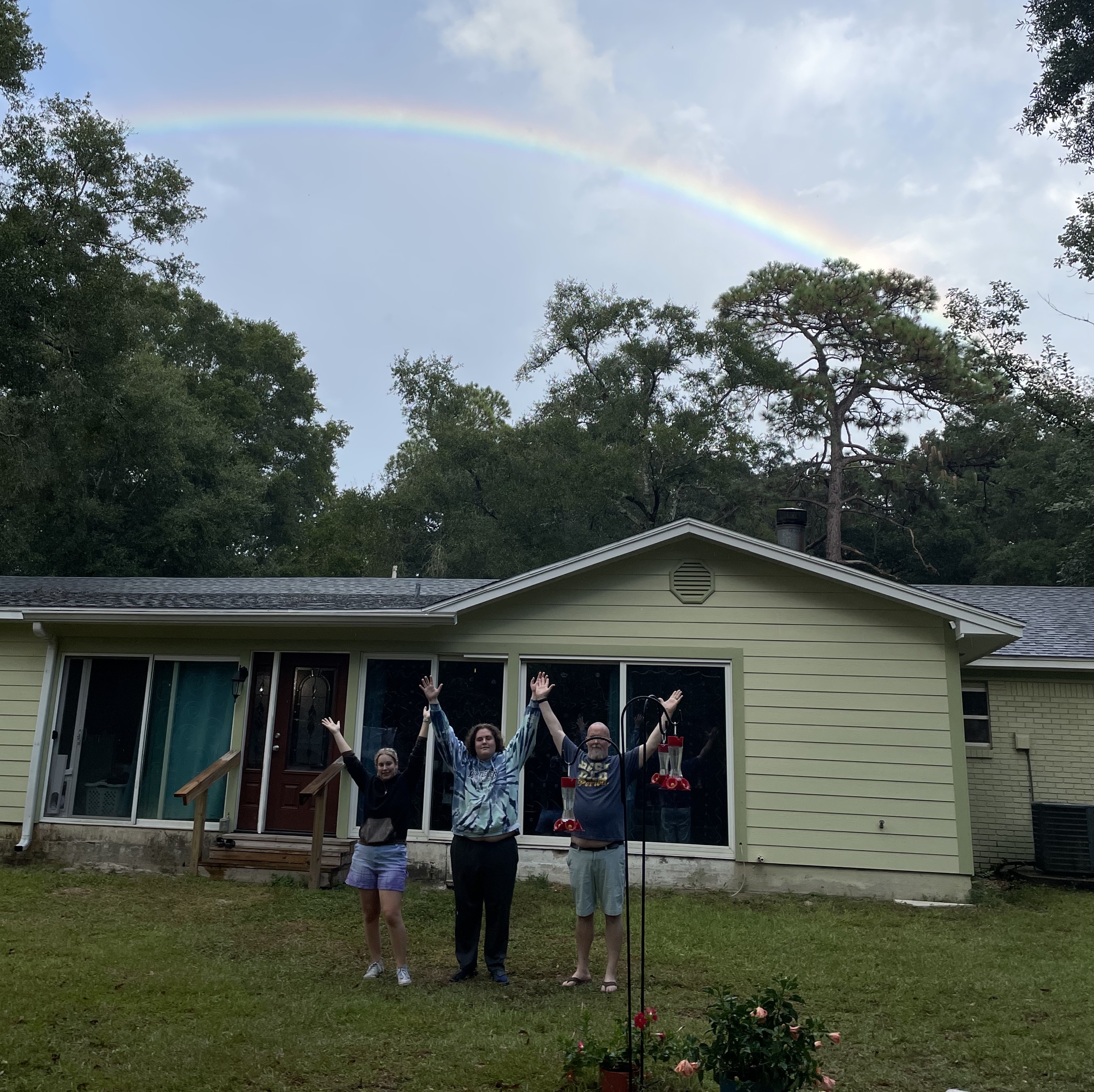 Helping others catch the vision of taking in young women and girls who have experienced trauma, especially sex trafficking, is part of the Neffs' mission.
"There's need out there," said Neff. "You can disciple and walk with people when you open your home and there's people out there kind of paving the way." 
"We felt like we're part of that," she said. "People just need to see that they can foster, even with the intention of adopting, these girls with these much harder exteriors and behaviors. If they can just see that people can do it and survive, more people might be willing to open their home and their doors." 
"Serving that way is more cost effective (than a group home)," she added. "There's not so much overhead." 
Tweet This: A loving home where young women receive nurturing and help to cope with past trauma is vital to their mental and physical health
Partnerships and collaboration
Working with pregnancy centers and the state's foster care system, as well as law enforcement and human trafficking victims' organizations, are some of the avenues the Neffs see to partnering, in particular organizations helping minors. They also see a great need for education for potential foster families, which appears to be happening in northwest Florida.
Neff said there was just a change in who provides foster care through the state. Florida contracts with a group to be the referral agency and work on the foster side for minors, she said. The group that came into the Panhandle where they are has a budding foster family support arm, so it's not just placement and referrals.
"But they're also building up how they support the families, to give training and education," said Neff, "to really open up a way to make the whole experience better for everyone."
Working alongside other organizations and helping young women and girls through a foster care type of setting adds to the efforts of the pro-life movement, she said.  
"I think they're there's room for encouragement to think beyond the doors of our pregnancy centers and our housing programs," Neff said. "If we open our homes to these younger girls and you can offer that love and support intervening sooner is always the hope."
Heart to help
Children and teens in foster care are one of the most vulnerable populations for sex trafficking, advocates say, and Neff and her family want to be part of the solution to this crisis.
"It's just our heart here," she said. "Our intention is to open our home as a safe foster home. It's our heart to continue to speak about that, share about that, as a family."
The Neffs expect to serve young ladies between the ages of 13 and 22, as Florida has a foster care cutoff age of 22, Callie said. After age 18, the woman has a choice to "exit the foster care system" or to stay longer, she added.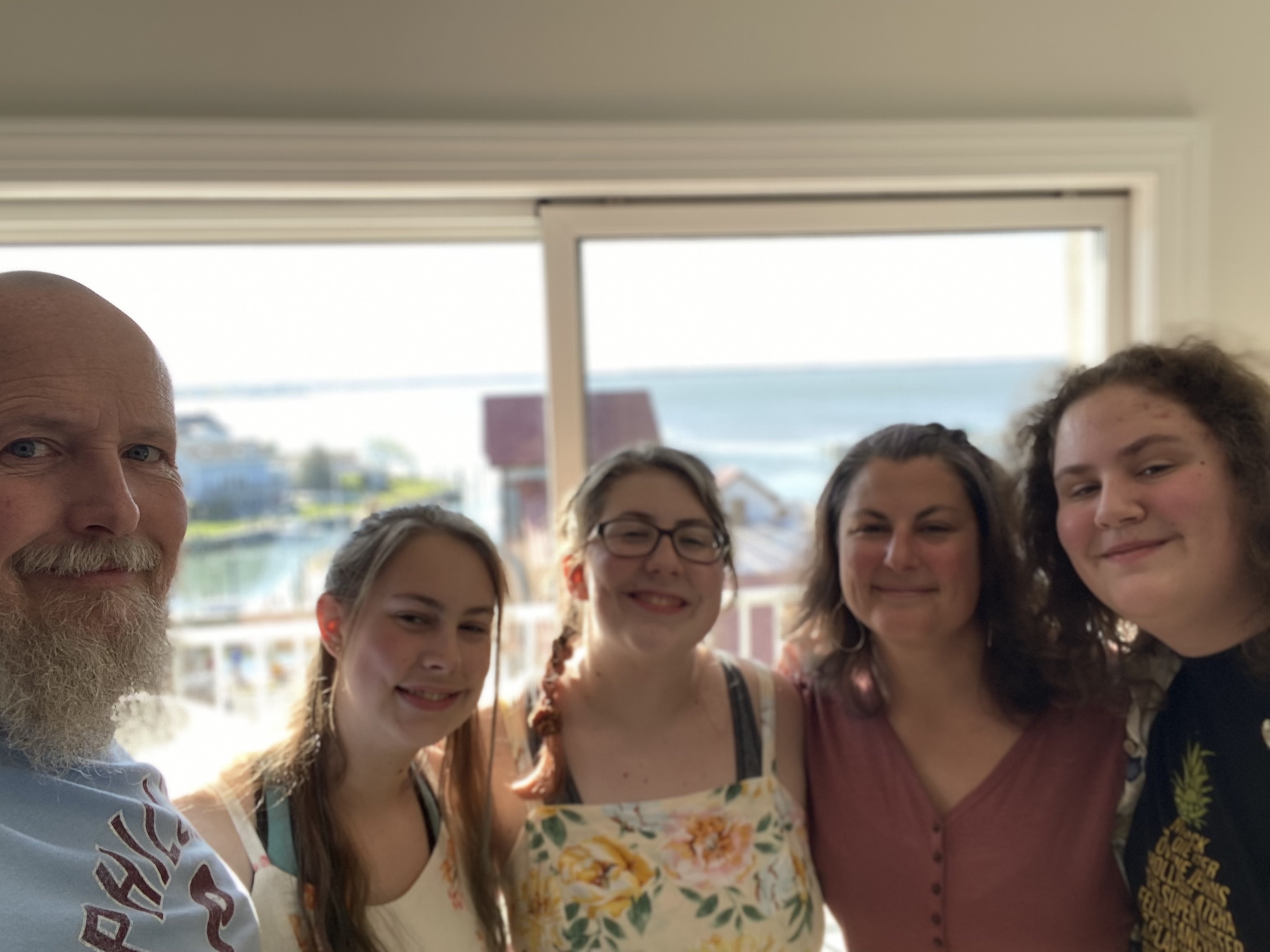 The family plans to expand their home in order to serve, and they hope to be ready to take in young women later this year.
"We're still at the stage of creating enough space in our home," Neff said. "We have a property and a home but need to do some expansion to have the room availability. There are several girls who would benefit if they had a place to live and be with a family."
Having spent nearly 15 years working with pregnant women and girls, Neff said she, her husband, and their children look forward to this new chapter of their lives and in the 50th year, and new season, of HoHC.
"Because we have this history and we have we have been in that arena, we definitely want that door open," she said.