Thirteen pregnancy help center directors, nurses, and volunteers were just coming to the end of an 8-week in-depth training when state governments across the U.S. initiated life-changing lockdowns in response to the COVID-19 pandemic. 
Despite the new personal and professional challenges that the lockdowns posed, the students took the final and completed their training at the end of March, graduating from ConCERT (Consultant Continuing Education, Renewal, & Training), a virtual continuing education program created by Heartbeat International. 
Sara Littlefield, a faculty member for the program, was impressed by the students' tenacity.
"Everyone was game to just finish it up and see it through and everyone passed with flying colors," she said. "Just to see everyone rising to the occasion and concluding their training with flying colors, was really cool."
[Click here to subscribe to Pregnancy Help News!]
First launched in 2001, ConCERT is an advanced distance learning course that covers an array of subjects pertaining to pregnancy help work.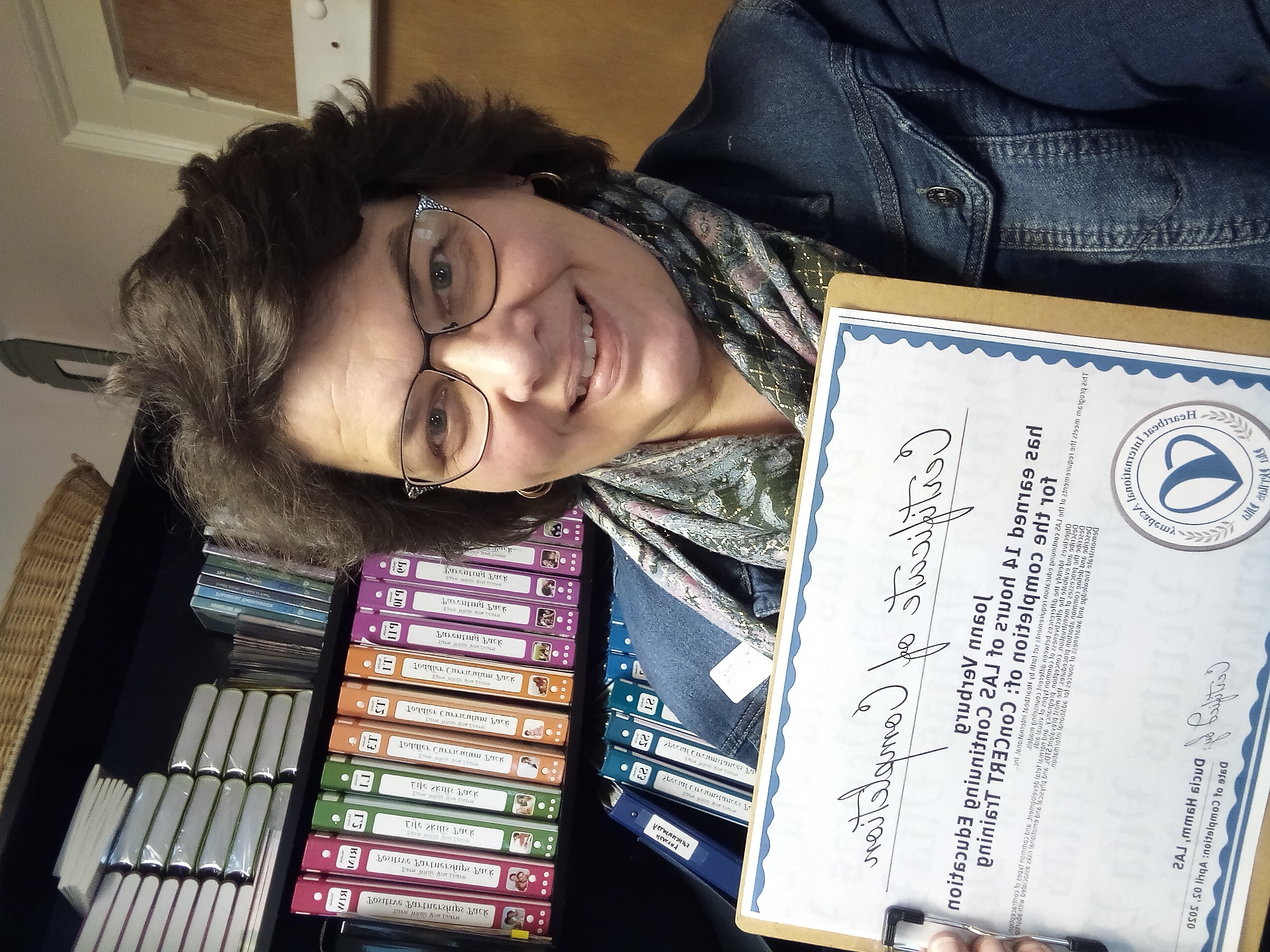 Those subjects include consulting considerations, fertility, conception, fetal development, sexual integrity, contraception, sexually transmitted diseases, and abortion risks. ConCERT is designed "for any individual currently involved in a pregnancy help ministry who wants to gain confidence and take their current skills and knowledge to an even higher level," according to Heartbeat International's website.
Jennifer Lawlor, a student during the 2020 Winter session, was only five months into her role as executive director at Alight Center, a pregnancy help organization in upstate New York, when she began the course. She had enrolled in the training in hopes of deepening her understanding of the issues and re-grounding her center in some of the fundamentals of pregnancy help ministry.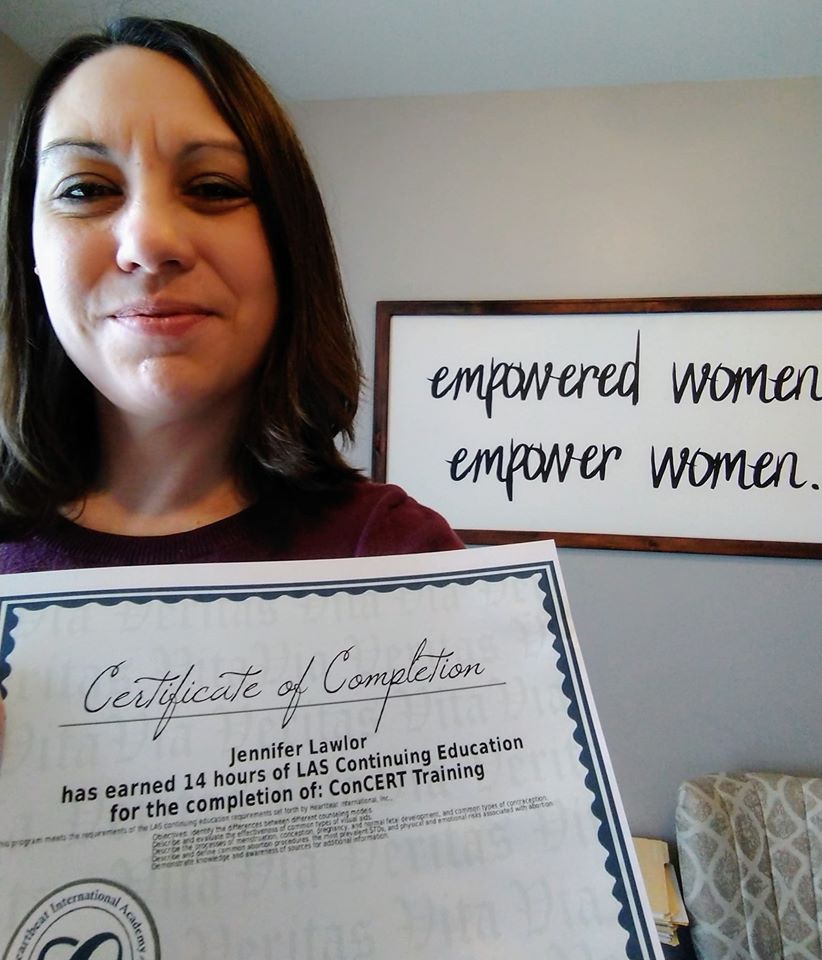 "We're going back to basics," Lawlor said when she took the reins of the center last fall. "We're taking a step back. We're going to make sure we have a solid foundation under us so that everybody knows what this center's about, what we do here, how it's to be done, and we'll build on that."
The ConCERT curriculum was perfectly tailored to her goals.
"It kind of reinforced what I had already learned, what I had already known, and reintroduced me to things that maybe I had pushed to the back of my mind and brought it forward a little bit more so that I could just be mindful of it, especially being a new director at the center that I work at," she said. 
Towards the end of the training, when New York began issuing orders related to the pandemic, Lawlor had to move quickly to ensure adherence to state regulations and top-notch service to clients. 
Under the new orders, Alight remained open on a limited basis, continuing to provide free medical services, such as limited obstetric ultrasound scans, pregnancy tests, and STD/STI testing. They also offered curbside pick-up for free baby and maternity materials and conducted tele-consultations with current clients in the hopes of sustaining relationships with the women.
Lawlor even found a way to reorchestrate her center's spring fundraising walk into a virtual event. 
Re-working Alight's entire administration wasn't a simple task.  
"For me, staying up to date with ConCERT was kind of like juggling because I was constantly trying to stay up to date with New York State regs and transitioning policy and doing the coursework," Lawlor said. "But (we) found a way through it."
So did Donna Shelor, nurse manager for Valley Women's Clinic in Virginia. 
Her center, which serves about 400 clients per year at each of its two locations, had to shut their doors for two weeks while they changed their operations. Shelor took that time to review some of the material she learned through ConCERT with the nurses she oversees.
"I really liked some of the counseling recommendations, the ways they could help us in the counseling room," she said. "Just speak truth but yet do it in a loving way, I thought was awesome."
She and Lawlor both found information on sexually transmitted diseases and infections particularly useful, since both of their organizations serve many clients seeking testing and treatment for both.
In addition to the high-end learning offered through ConCERT, Lawler says the faculty also fostered a sense of community within the virtual classroom.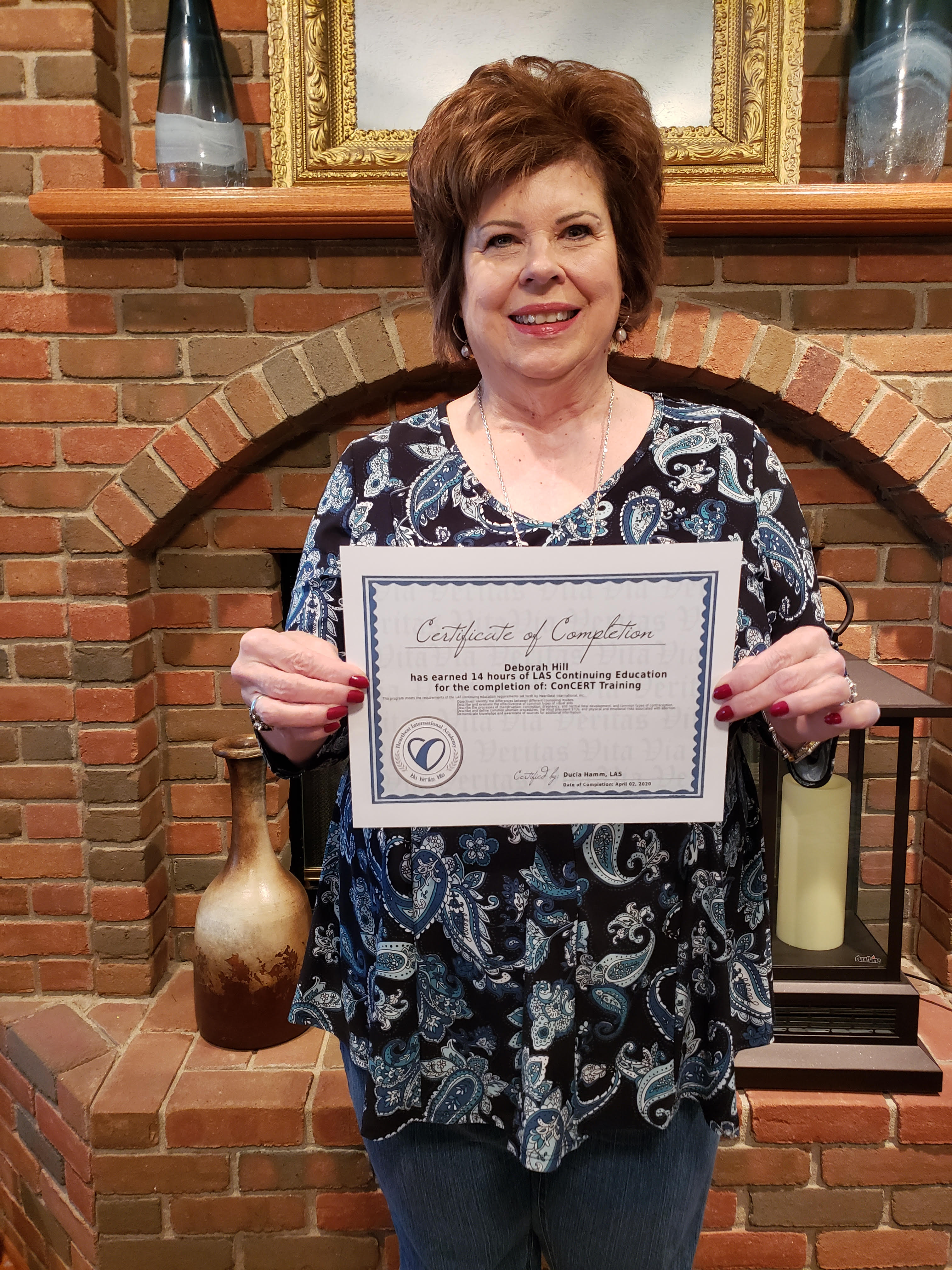 "The instructors were phenomenal in support and encouragement and really put themselves out there," she said. "If we had any questions, prayer concerns, needs, they were ready to step up and say, 'We're here to help you.'"
Littlefield, who has instructed ConCERT for two 8-week sessions so far, will return to instruct alongside Beth Diemert for the Fall 2020 session. That will take place September 14 through November 8. Registration for the Fall session will open this summer.
"If you're looking to really hone your knowledge and to really know what your center is about and what you need to know to serve the women and even the men in your communities, this is a great place to start," said Lawler. "It's a great place to refresh. It's a great place to re-confirm what you already know. So absolutely, I would definitely suggest anybody in pregnancy help organizations to take this course."
Tweet This: If you're looking to really hone your knowledge I would definitely suggest anybody in pregnancy help organizations take this course/ConCERT
Debbie Hill, Gail Powell, and Joann Verburg were also among the conCERT graduates.