For almost 20 years, podcasting has impacted people's lives through discussions on a variety of topics. Pregnancy help and pro-life issues are among the numerous types of podcasts to which people can listen, and Heartbeat International hosts such a program.
Heartbeat starts podcast in 2018
The Pregnancy Help Podcast launched by Heartbeat began in 2018, said Christine Grimmett, Heartbeat Academy specialist and podcast producer. 
"The Pregnancy Help Podcast is a format that we use to bring new information, devotionals, updates on politics, whatever is affecting the pregnancy help movement," she told Pregnancy Help News recently. "It's another form of communication that we can use with our listeners to bring across new ideas, ways that we can give an easy-to listen-to type of format for those who are either directly involved in pregnancy help or who may be supporters [of the movement]."
A variety of topics are covered, such as maternity housing, the Dobbs court case, abortion recovery, and world perspectives. The latter programming made Grimmett especially "excited," she said.
"It's like a miniseries. We had our international program specialist at Heartbeat interview people around the world whom she has met along the way," Grimmett said. 
"I learned about [faith] cultures like Islam and Judaism," she said. "We talked about the society that they live in, the families, what shapes families and the challenges that each face when it comes to an unplanned pregnancy and how different cultures view an unplanned pregnancy." 
"So, for listeners, that translated as how do we reach out to members of those cultures when they step into our centers or our churches?" said Grimmett. "How do we, when we meet somebody with a different cultural background, how do we help them see how loved they are and how do we care for them as women and as new moms?"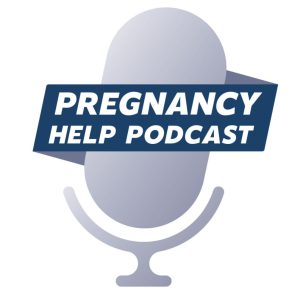 Guests on the Pregnancy Help Podcast include Heartbeat staff, Kentucky's attorney general, pro-life writer Karen Ingle, and Heather Burner, Executive Director of the National Safe Haven Alliance. 
The platform continues to grow, she said.
"We're about 150 episodes in now, which is pretty exciting, and we're posting three to four [episodes] a month so I feel like we never run out of content," Grimmett said. "We've been steadily growing over the past couple of years. We started out small – our audience was a little bit narrower – and we've since just branched out."
She added, "We're on most podcasting platforms, so Apple podcast, Google podcast, Spotify, iHeartRadio, even Pandora."
The direct link to the podcast is found HERE.
Tweet This: Pregnancy help & pro-life issues are among the numerous types of podcasts out there & Heartbeat International hosts such a program.
[Click here to subscribe to Pregnancy Help News!]
Other pro-life and pregnancy help podcasts
Many pro-life organizations host podcasts, including Care Net's CareCast, hosted by the organization's president and CEO, Roland C. Warren; 40 Days for Life Podcast, hosted by Shawn Carney, the organization's president and CEO; Help Her Be Brave, hosted by Embrace Grace founder and president Amy Ford; and Explicitly Prolife, hosted by Kristan Hawkins, president of Students for Life of America. 
A few pregnancy centers have taken to podcasting as well, Grimmett said.
"I've heard of some centers having their own podcast, which is really cool – what a great resource for your donors and supporters," she said.
For example, Mythbusting the Pregnancy Resource Center is hosted by New Hampshire PRC director Beth Bissonnette. Discussions include: What is a PRC? How do PRCs support men? and Why are ultrasounds important? A recent episode titled "A Compelling Story: How Abortion Can Hurt Women showcased the story of a woman who experienced abortion, what transpired in her life afterward, and the healing she found. This podcast began in November 2022.
FeedSpot, an online source used to find podcasts and blogs, lists numerous pro-life and pregnancy help podcasts. In addition to ones previously mentioned, other such programming includes:
1. Right to Life Radio Show and Podcast
2. The Pro-life America Podcast
3. Life News Radio
4. Positively Pro-life 
5. The Pro-life Guys – hosted by two Canadian men
Find the top 40 pro-life podcasts as ranked by FeedSpot HERE. 
Podcasts for pro-lifers
Whether you listen to podcasts or have heard about this radio-like style of communication and are curious about pro-life viewpoints, one can learn about the happenings as they relate to life, from conception until natural death, through podcasts.
"I just love hearing that somebody, even if they're not directly involved [in pregnancy help] is listening because they're curious," Grimmett said.
Editor's note: Heartbeat International manages Pregnancy Help News.