The 40 Days for Life outreach is having an effect on some Illinois abortion businesses, organizers say, as participants pray outside abortion facilities in hopes of ending abortion during the current fall campaign.
Coordinators of the Flossmoor, IL, campaign reported this week that the Flossmoor Planned Parenthood is closing on Mondays.
"Our prayers are being heard," Richard, the local 40 Days for Life leader, wrote to supporters, noting that the this is one less day each week that the abortion facility can inflict harm.
"Be encouraged by this news!" Richard said. "One less day of business is one less day they are making appointments, one less day they are telling half-truths to women concerning their options for an unexpected pregnancy. This is a great and significant closing."
Tweet This: "Our prayers are being heard. Be encouraged by this news!" - 40 Days for Life leader on local Planned Parenthood closing 1 more day a week.
[Click here to subscribe to Pregnancy Help News!]
The Aid for Women pregnancy help center is located near the Flossmoor Planned Parenthood, and Richard remarked that the group has noticed that when women come to the abortion giant for exams or contraceptives, they are more willing to take the information about Aid for Women and other material on Planned Parenthood supplied by Illinois Right to Life. 
He speculated about what might drive Planned Parenthood to scale back business hours and regulation of abortion businesses in the state of Illinois, and he expressed concern about those who approach the abortion business for healthcare services.
"These ladies and even the men do not know Planned Parenthood's primary purpose is abortion," Richard said, "and they are surprised to learn that Illinois does not inspect or regulate Planned Parenthood in any way."  
"How can they be sure the contraceptive shot or pill they're receiving is effective?" he asked. "Or even the disease they may be getting treated for?"
"There is no accountability for Planned Parenthood," Richard added. "This may be why their non-abortion services are lessening and they are slower on non-abortion days."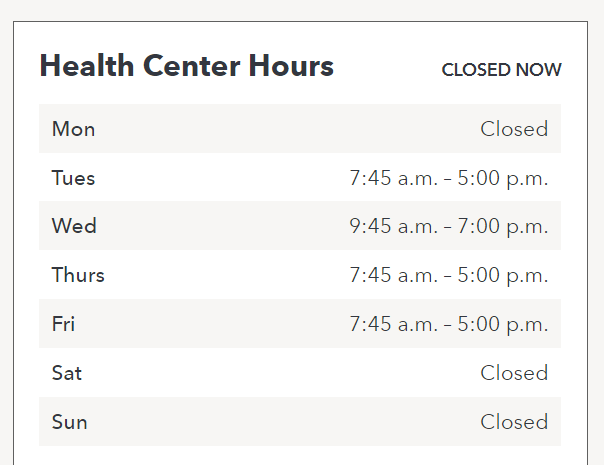 Illinois was among the U.S. states to further liberalize its abortion laws in recent years. 
In June of last year Illinois Gov. J.B. Pritzker signed far-reaching abortion protections into law, the AP reports, establishing abortion as a "fundamental right" in the state and voiding decades of abortion regulations, including late-term abortion restrictions and criminal penalties for doctors who perform abortions. The law also mandated insurance coverage for abortions and contraception.
As of September 1 of this year, Illinois abortion facilities do not have to meet structural standards comparable to ambulatory surgical centers, according to the Kaiser Family Foundation, nor have a transfer agreement with a hospital should abortion complications occur or employ clinicians with hospital admitting privileges.
40 Days for Life is an international 40-day semi-annual campaign with the goal of ending abortion through local prayer and fasting, community outreach and a peaceful all-day vigil in front of abortion businesses.
Shawn Carney, president and CEO of 40 Days for Life reported that as of Tuesday 107 abortion facilities have closed permanently following a 40 Days for Life campaign. But in addition, 40 Days for Life vigils have led abortion centers to temporarily close or reduce business hours because the vigil dissuades customers.
Joe, a 40 Days for Life coordinator in Chicago, reported that the abortion facility where he holds the vigil was unexpectedly closed this past Saturday.
"[Saturday] has been, by far, their busiest day of the week for months now," Joe said. "Praise God!"
"It's no surprise that abortion centers scale back operations during 40 Days for Life campaigns," Carney wrote in the outreach's daily blog. "The presence of peaceful prayer warriors impacts their bottom line dramatically, increasing abortion no-show rates (to as high as 75%), distracting workers, increasing employee turnover, and reducing profit margin."
It was a Texas 40 Days for Life vigil that Planned Parenthood manager-turned-pro-life-activist Abby Johnson credits with encouraging her to leave the abortion industry. The campaign says 206 abortion workers have quit since 2007 and 17,226 lives have been saved.
The current 40 Days for Life campaign runs from September 23 through November 1. The latest tally of lives saved from abortion during the fall campaign is 131, according to 40 Days for Life.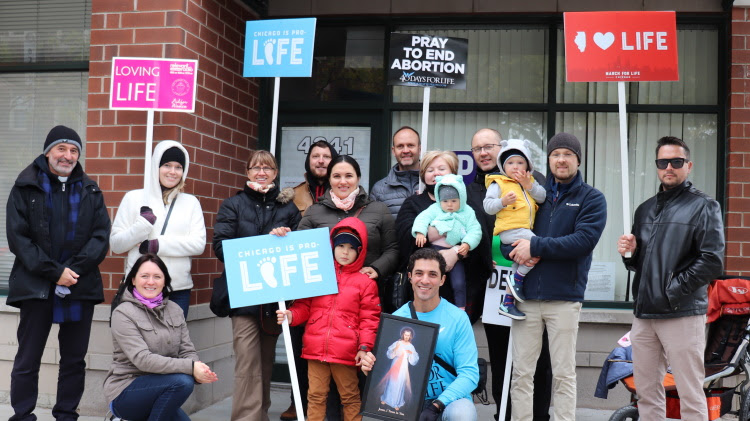 "So now, we have the opportunity to be even more effective in our vigil," Richard in Flossmoor said. "Can we keep this momentum going?"
He called upon supporters to join in the prayer vigil. 
"Can you imagine the potential for saving lives and helping those going to Planned Parenthood for [other] services to decide to take their healthcare to one of the many other women's clinics in our area?" he asked. "Our prayers and action CAN close this Planned Parenthood facility down permanently!"
"All we need is the faith and hope Jesus says he will fulfill if only we believe," continued Richard. "Our prayers will be answered if we do not succumb to discouragement."