"When we fail to recount God's faithfulness, we miss out on hope," Denise Harle, senior counsel with Alliance Defending Freedom, told a packed house at the 2023 Heartbeat International Conference last week. "We also miss out on seeing where he's at work because our eyes aren't fully open in remembrance of who he is and what he has done and what he will do."
As one of the attorneys supporting Mississippi's legal team in Dobbs v. Jackson Women's Health Organization, the Supreme Court victory that reversed Roe v. Wade, Harle had a front-row seat to that victory, and shared that perspective in her Conference keynote address.
From the Court's "discovering" that a right to privacy meant a right to abortion without any constitutional wording to that effect, to its use of trimesters and viability to determine abortion's appropriateness, Roe stood on shaky ground from its inception.
[Click here to subscribe to Pregnancy Help News!]
Twenty years later, Planned Parenthood of Southeastern Pennsylvania v. Casey challenged but did not overturn Roe. It did, however, criticize some of Roe's weaknesses and emphasized fetal viability as a linchpin for abortion rights.
"All of you in this room know several problems with having a constitutional right turn on and off with the viability point," Harle said. "One being, obviously, that it has gotten earlier and earlier in pregnancy with advancements in medical technology and science. Two, that it differs from woman to woman and from pregnancy to pregnancy.
"So, there was no way to even know in any particular pregnancy when the 'constitutional right' vanishes.," she said.
Around 2017, Harle said, a group at Alliance Defending Freedom noted that Planned Parenthood wasn't challenging any of the state laws that shifted viability earlier than Casey did, to 20 or 22 weeks. They suspected Planned Parenthood feared tempting courts to reconsider the arbitrary nature of viability.
So Harle's group drafted model legislation with a 15-week viability threshold, hoping to "cut enough into Planned Parenthood's business that they just couldn't resist suing."
Mississippi adopted a version of that draft law, calling it the Gestational Age Act of 2018. 
An obvious challenge to the viability rule, the act also highlighted "some of the interests that, even in Roe and Casey, the Supreme Court had said are really important counterbalances to this idea of a right to abortion," Harle said.
The only abortion clinic in Mississippi sued within hours of the law's passage. 
Initially, Harle's team lost in the trial court, and again in the Fifth Circuit Court of Appeals. So, they petitioned the Supreme Court.
"There were so many reasons why the Supreme Court should not have taken this case," Harle said. 
But take it they did, about the time Justice Amy Coney Barrett came on board.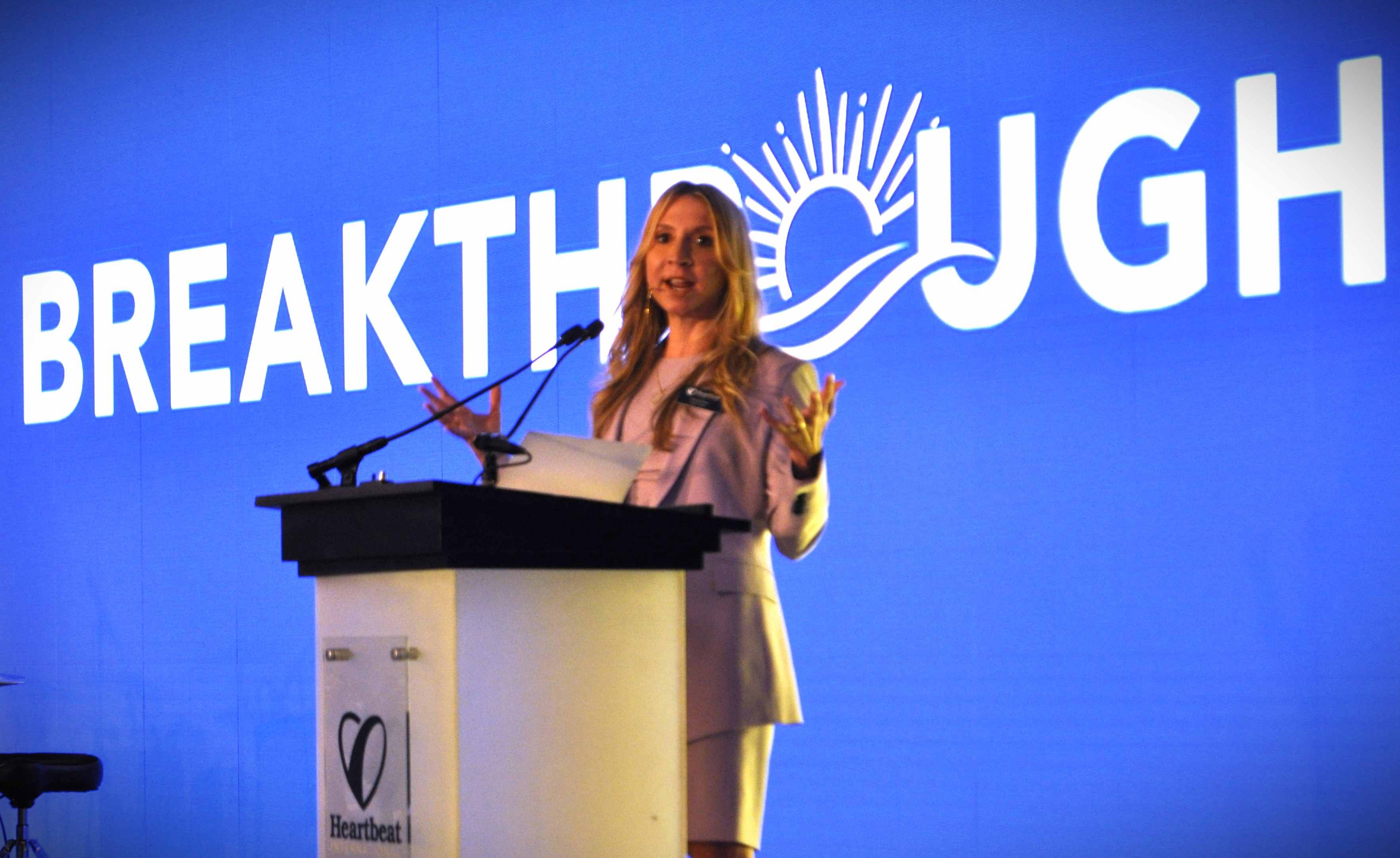 "As you know, we made the big ask," Harle said. "[We said,] 'Roe and Casey are egregiously wrong. They have harmed our nation. They have killed more than 63 million unborn children, and enough is enough. It's time to overturn them.' And that's what the court said."
"Good things are happening"
"I'm sure you will all know exactly where you were when you heard that news, right?" Harle said. "That is the moment I want us to hang on to. That is the truth of the amazing victory that God has given us: a new beginning, a new opportunity to protect life." 
"And the reality is, as much as sometimes it doesn't feel like it, we've got 22 states that have heartbeat or better laws right now," said Harle. "Some of them are tied up in litigation, but we've got over a dozen states where basically zero abortions are happening. One year ago, all of those states had to allow elective abortions into at least six months of pregnancy for any reason whatsoever. So, a lot of good things are happening."
Tweet This: The moment Dobbs came down is the truth of the amazing victory that God has given us: a new beginning, a new opportunity to protect life.

Currently, Harle is involved with the lawsuit against the FDA for its "unlawful approval of chemical abortion." Oral arguments in the case begin May 17. 
"Please be praying," she said. "This has the potential to scale back the single biggest threat right now to women and unborn babies in America."
"But no matter what happens in that case, no matter what happens with these states and what they choose to do with their laws and where their policies land, you all are vital," Harle told the pregnancy help crowd. "You are so important in the pro-abortion states where women are bombarded with billboards and can make the decision to abort at any point up to the moment of birth and are incentivized by their companies to have their abortions paid for."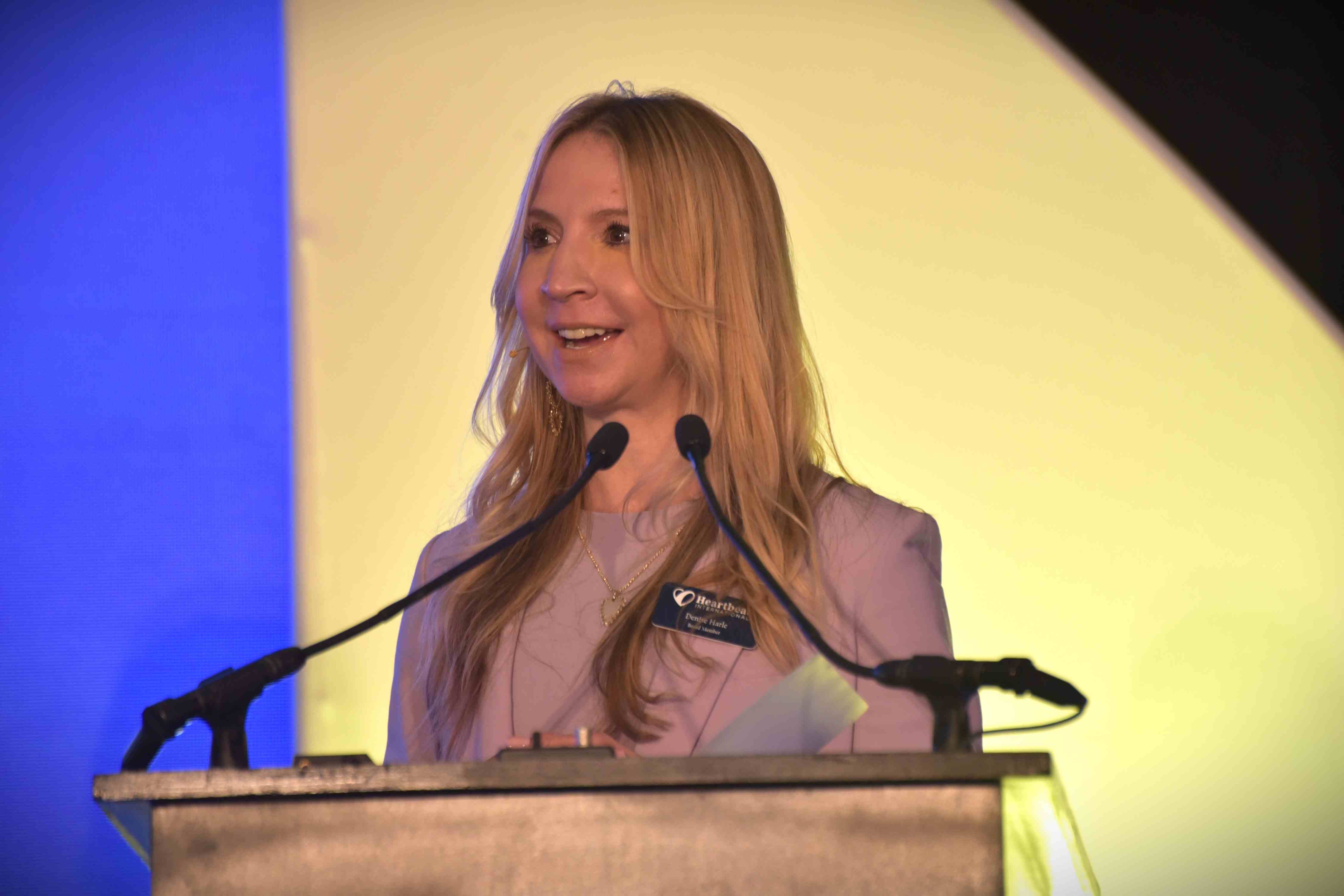 "And you are so needed in the pro-life states where many women now feel extremely helpless, scared, and they need a place to turn," she said. "They need to be told that they can make the hard but beautiful decision for adoption. They need to be told that you all and churches will walk alongside them into motherhood.
"So, no matter where you are, no matter what's happening," Harle told the pregnancy help crowd, "you are the reason the pro-life movement is going to succeed."
Editor's note: Heartbeat International manages Pregnancy Help News. Denise Harle serves on the Heartbeat International Board.