Last week, on the 48th anniversary of Roe v. Wade, Governor Bill Lee of Tennessee responded to a tweet from Vice President Kamala Harris by taking a stand for life. 
"On the 48th Anniversary of Roe v. Wade, we recommit ourselves to ensuring that everyone has access to care—including reproductive health care—no matter their income, race, zip code, health insurance status, or immigration status," Harris wrote in a Twitter post.
Although Harris's post was clearly about abortion, she didn't actually use the word.
Pro-life Governor Lee cut right through her rhetoric with a blunt reply: "Abortion isn't healthcare."'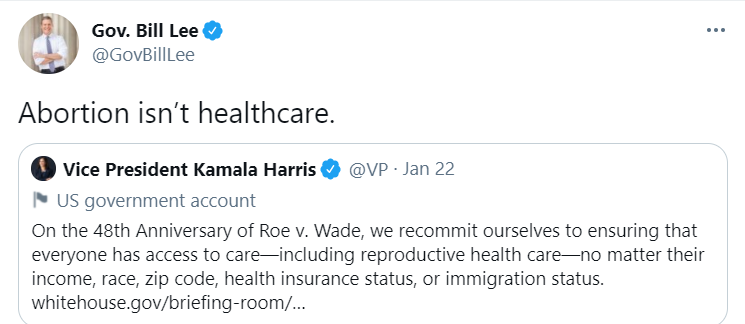 Last July, Lee signed into law a pro-life bill prohibiting abortions after a fetal heartbeat can be detected. It also prohibited discriminatory abortions based on the child's race or gender, or if the child was diagnosed with Down syndrome. The law was blocked by a federal judge less than an hour after the governor signed it.
In his reply to Harris, Governor Lee went a step further, inviting his followers to mark the anniversary of Roe by donating $48 to Hope Clinic for Women, a Nashville-based pregnancy help center.
"Join me in supporting healthcare for Tennessee women and the unborn by donating $48 to @hopeclinic today. #RoeVWade," he tweeted.
Tweet This: "Abortion isn't healthcare"-Join me in supporting healthcare 4 Tennessee women & the unborn by donating $48 2@hopeclinic today- Gov Bill Lee
Founded 38 years ago, Hope Clinic for Women served more than 2,400 women, men and students last year.
[Click here to subscribe to Pregnancy Help News!]
According to its website, "Hope Clinic for Women is a faith-based safe and confidential place equipping women, men and families dealing with: unplanned pregnancies, access to women's healthcare, relationship education, pregnancy loss (miscarriage, stillbirth, infant death, failed IVF/Adoption and abortion) and postpartum depression." 
Of the clients served last year, nearly 700 were women facing an unexpected pregnancy. More than 81% of women who tested positive chose life for their babies.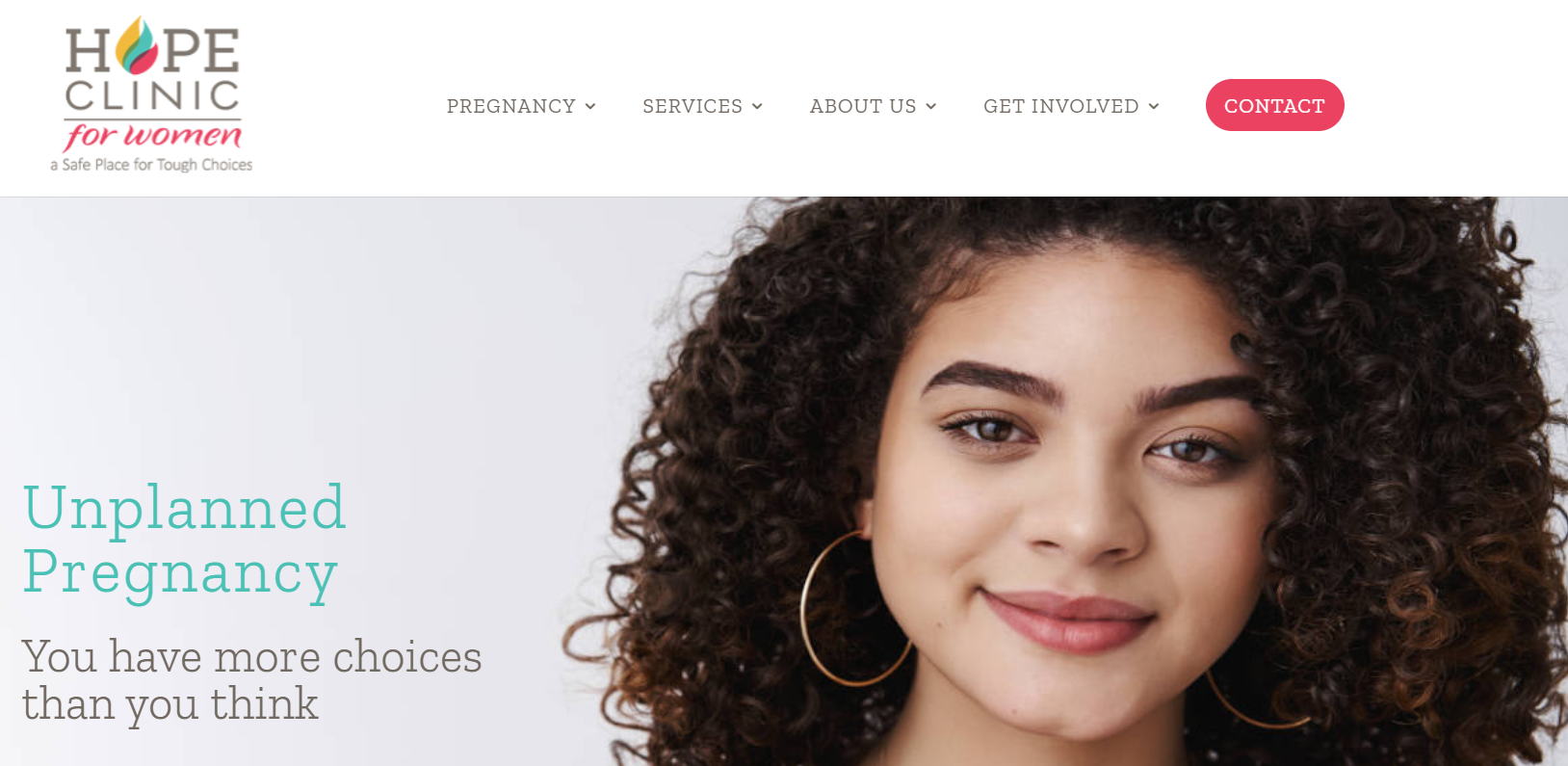 Renee Rizzo, president and CEO of Hope Clinic for Women, says the governor's involvement with her center goes back decades.
"Governor Lee has been a part of Hope Clinic for over 20 years and we are grateful for the many ways he has supported us directly, through his business Lee Company when he was the CEO there, and now in his current role," she told Pregnancy Help News. 
Rizzo's center provides "medical care, professional counseling, education classes, case management, mentor-ship and practical support regardless of age, race, religion or ability to pay."
Client surveys by Hope Clinic for Women demonstrate positive results.
Of the clients surveyed, 100% felt treated with respect and would return to the clinic; 96% would refer a friend to the clinic; 98% would make healthier choices; and 100% felt more informed.
"The spotlight is always a blessing to shine a light on the positive work pregnancy centers play in across the United States in helping women in a nonjudgmental, loving way," Rizzo said.