Blue skies, a gentle breeze, golden shovels, bankers, builders, pastors, and supporters of South Texas Pregnancy Care Center gathered together to break ground for a new building on Mar. 4, 2023.
Photo courtesy of South TX Pregnancy Care Center 
In October 2000, four women saw a need in Seguin, Texas, and began to pray. Four months later, 50 individuals from across the community gathered and pledged their support, establishing the Seguin Pregnancy Center.
The ministry grew, serving Seguin and surrounding areas with pregnancy testing, peer counseling, Bible study groups, and teen education through the Silver Ring Thing abstinence ministry.
[Click here to subscribe to Pregnancy Help News!]
In 2010 the Seguin Pregnancy Center bought a building and changed its name to South Texas Pregnancy Care Center (STPCC) to better reflect the clients they were seeing.
The Board of Directors and staff had the vision of expanding their services to meet the needs of men and women faced with unplanned pregnancies.
Tweet This: A Texas pregnancy center had the vision of expansion and God provided the materials.
Photo courtesy of South TX Pregnancy Care Center 
Limited medical services were offered with ultrasounds starting in 2011, STI testing in 2014, and abortion pill reversal (APR) services in 2018.
STPCC purchased the Sexual Health and Relationship Education (SHARE) program and piloted it in two school districts in 2016.
During the 2022-23 school year, 5th – 12th grade students from eight different school districts heard the truth about puberty, abstinence, teen pregnancy, sexually transmitted diseases, and building healthy relationships.
STPCC switched to the Bright Course online curriculum in 2019, just before the challenges of staying open to serve clients during COVID. The ability to email and text lessons during the pandemic allowed STPCC to continuously serve clients well. With added services and more clients, it became apparent that a larger facility was needed.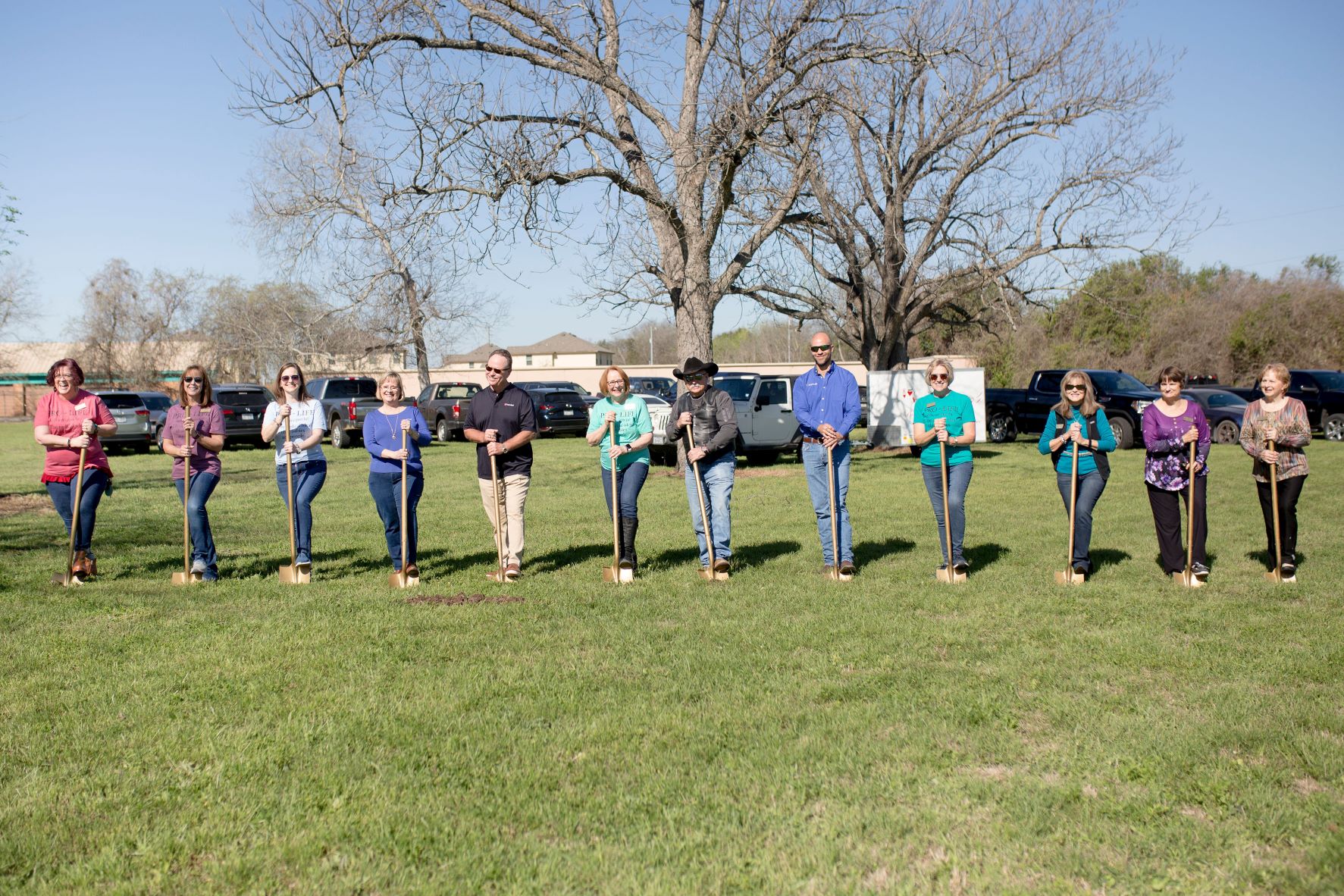 Photo courtesy of South TX Pregnancy Care Center 
The STPCC Board paid off the mortgage on the current location in June 2019, seven years early. At that time, they started putting money aside each month for the eventual purchase of a larger facility. After an exhaustive two-year search, STPCC purchased 3.03 acres in April 2021.
An architect was hired and plans for a 5,794 sq. ft. structure with a large Baby Boutique, six counseling rooms, a medical suite, staff offices, and a multipurpose room were drawn.
Plans include a demonstration kitchen for teaching nutrition and baby food-making classes. A workroom for receiving donations will include a washer, dryer, and storage.
Over the past three years, the number of pregnancy tests averaged between 19 and 21 tests per month. But in January 2023, 41 pregnancy tests were conducted.
Volunteers dwindled during COVID, but some courageously worked double and triple shifts to meet the needs of clients. In the last six months, five new volunteers have joined the team and are in training to become client advocates.
"In 2022, STPCC served clients from 38 different zip codes," Janice Weaver, executive director of South Texas Pregnancy Care Center said. "We believe God is getting us ready for the plans He has for us." 
"A pastor at our groundbreaking event said, 'If it's God's will, it's God's bill,'" said Weaver. "The Lord has recently blessed us with financial donations from unexpected sources. How will we pay for this new facility? We don't know, but God does!"
Photos courtesy of South TX Pregnancy Care Center 
Editor's note: Janice Weaver is the Executive Director of South TX Pregnancy Care Center