A couple of years after the much-anticipated debut of the movie Unplanned, the film is still changing lives.
Based on the memoir of former Planned Parenthood manager and pro-life activist Abby Johnson, Unplanned was released in March 2019. Considered a box office success and impactful for its telling of Johnson's story, behind-the-scenes depiction of the abortion industry and raw portrayals of her character's experience with her own abortions and also assisting with an abortion on the job, the film received considerable pushback before and after its release from the abortion industry and its proponents. 
It grossed more than $21 million worldwide on a $6 million budget, according to IMDb, but the human impact continues, importantly, in how some individuals view abortion. But its message is also still resonating with women who are facing unplanned pregnancy and have a choice to make, who have experienced abortion, or who worked in the industry. 
And some key figures involved in the film continue to hear from people who have been moved by Unplanned, the actress who played Johnson among them.
[Click here to subscribe to Pregnancy Help News!]
"I get messages almost every day from people who have been affected by the movie," Ashley Bratcher said, "women who have decided to keep their babies, women who are facing uncertainty and don't know what to do, or people who have been pro-choice and are now pro-life." 
"And being able to reap the rewards of someone coming to you and saying, "I chose to keep my baby because of you," I can't even put into words how fulfilling that is to be able to be a part of that," Bratcher told Pregnancy Help News.
Johnson herself hears from people regularly as well.
"I don't think a week has gone by since the release of Unplanned in March 2019 where I haven't received a at least one message from someone saying that the film touched their life in a powerful way," she said, remarking how this past summer Unplanned was played on one of the most watched cable channels in France. 
"I don't think any of us understood the impact this film would have on the world," Johnson said. "It has changed the conversation regarding the reality of abortion, and it exposed a tragedy that had been hidden from the public for far too long."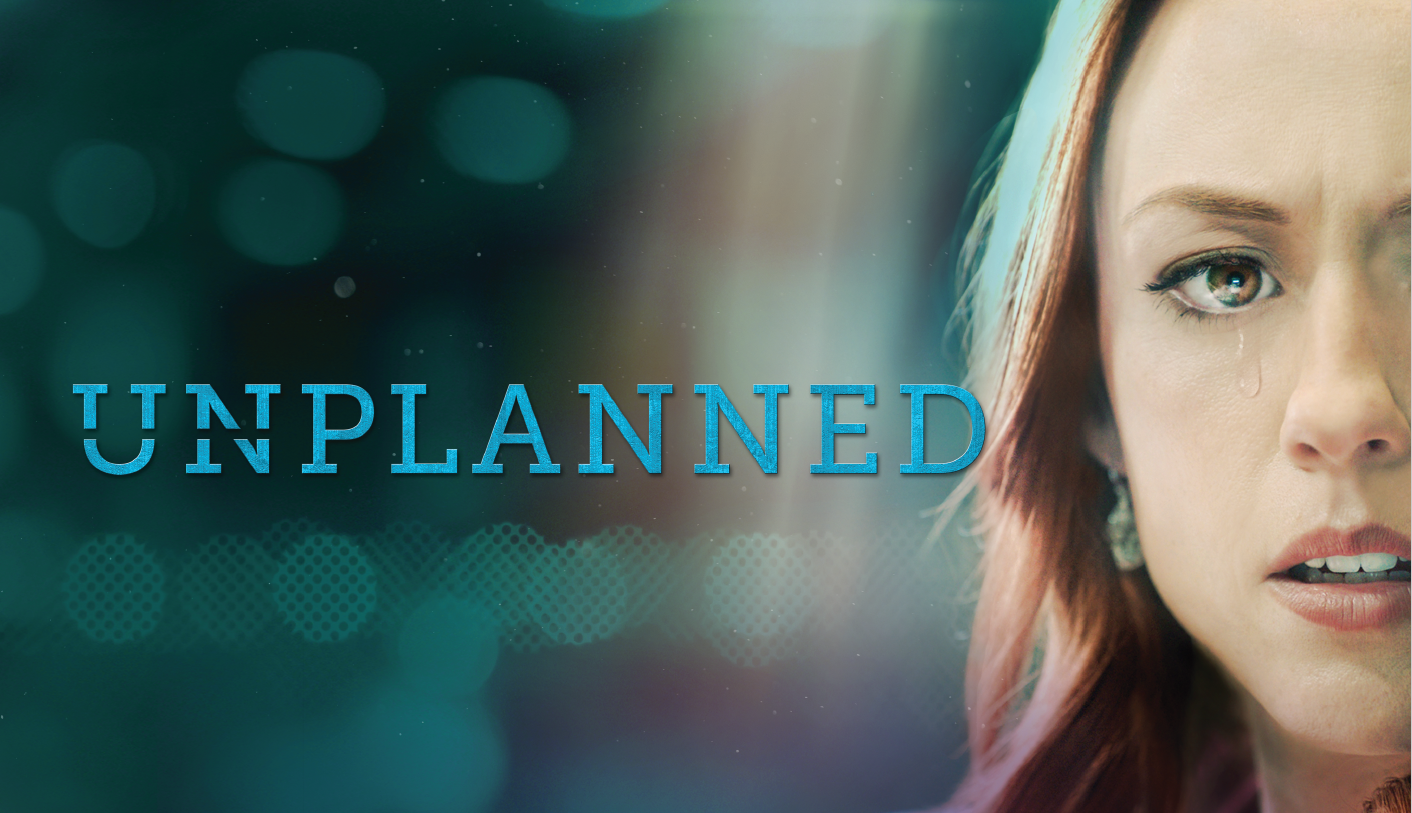 One pregnancy help director who conducts post-abortion programming offered speculation in a conversation with Pregnancy Help News about her center that the movie has resulted in more women learning about abortion healing. 
Johnson spoke as well about women choosing life and individuals converting to being pro-life due to the film.
"Even two years later, we are still hearing of women who are choosing life after watching Unplanned," Johnson told Pregnancy Help News. "Many who begin the movie pro-choice, end the film pro-life." 
"I have met thousands of people from all over the world who were inspired to activism because of the film," she added. "About a year ago, I started meeting the babies who were saved because of Unplanned…nothing could have been sweeter."
Tweet This: We are still hearing of women who are choosing life after watching Unplanned. Many who begin the movie pro-choice, end the film pro-life.
Kelly Lester is a former abortion worker who is now Outreach Coordinator for Johnson's Pro-Love Ministries and also And Then There Were None.
Lester, who is post-abortive, is someone for whom the film hit home.
"When I watched the movie, it was like watching myself on screen," she told Pregnancy Help News. 
This was in particular regard to a scene were Johnson's character thinks to go look at her personal chart at the Planned Parenthood facility where she worked.
"And there's a part where Abby goes and looks at her file," Lester said. "And I had forgotten that when I worked at the clinic, I did the same thing." 
"And so, this rush of emotions came up," she said.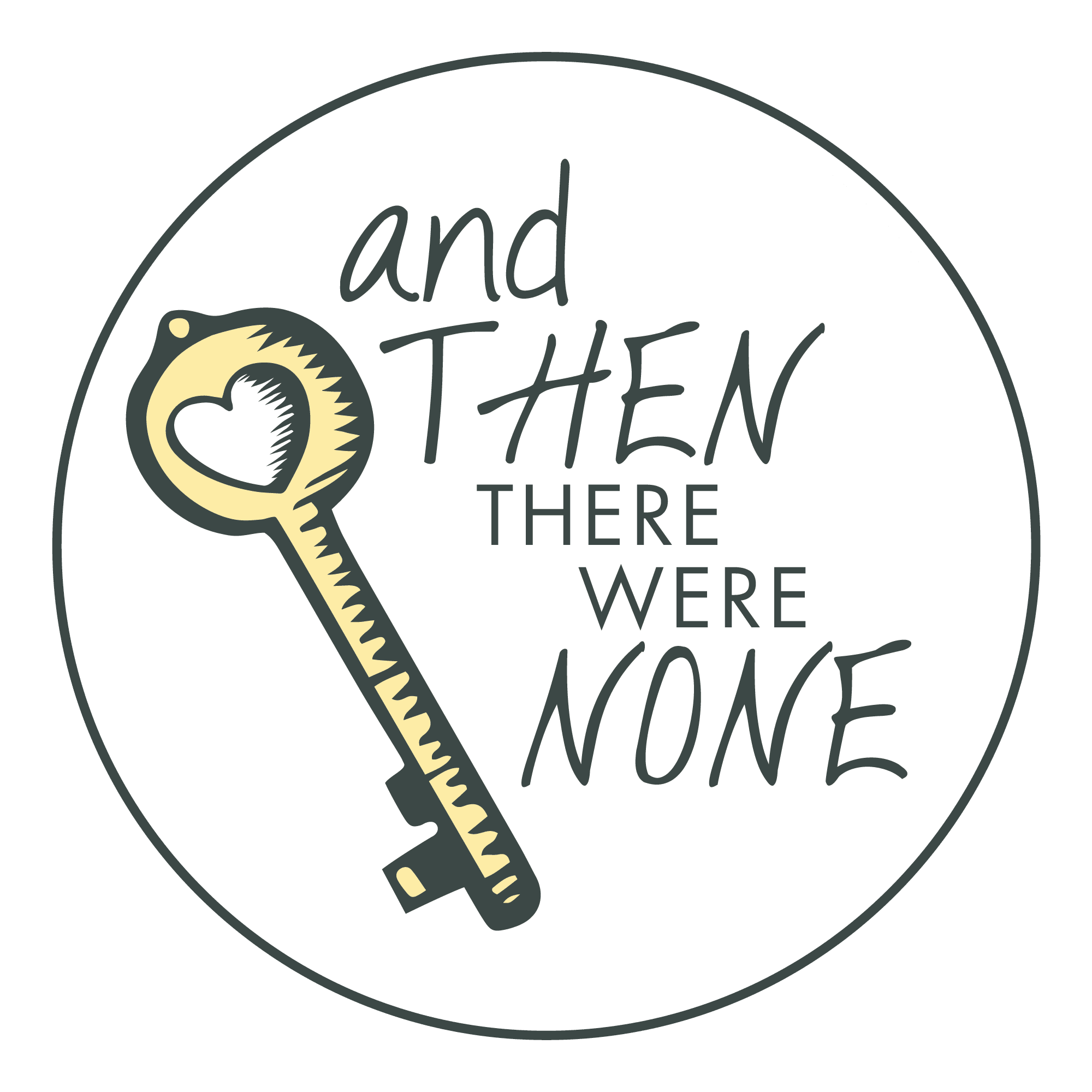 Watching the movie, Lester said, the way that it portrayed humanity in the workers was what she encountered.
"Yes, there was a callousness (among the staff)," she said. "Yes, there was a hardness. Yes, there was a sick sense of humor. But these were women that started (working there) to try to help people and really believed what they were doing." 
It was at that point in viewing the movie that Lester said she realized how she still needed healing in this area, because working in the abortion facility was a part of her life that she'd never really told anybody. She is now a speaker in addition to serving with Johnson's two organizations.
Making the movie brought Bratcher to a greater understanding of how precious life is, not only with a behind the scenes view of abortion it provided, but also because of a personal revelation during filming. 
Bratcher, who herself was a young single mom, received a call from her mother four days into filming Unplanned, and her mother told her that she came close to aborting her when she was pregnant with her as a young woman. Bratcher had known that her mom had an abortion in an earlier pregnancy when her mother was 19, but her mom had never told her that she was within minutes of aborting her when she changed her mind and left the abortion facility.
It has impacted her since, including her pro-life conviction and desire help others choose life.
"Now, of course my career is as an actress, but being in the pro-life movement and continuing on what the legacy of what was started was really important to me," Bratcher told Pregnancy Help News. "So, when thinking about how I've continued to give back, I looked at my life and how I struggled as a young single mom." 
Wanting to turn to other young girls and tell them that they can choose life and still pursue an education, Bratcher partnered with Heartbeat International beginning in 2019 to create and administer the Unplanned Movie Scholarship, another way the film is still changing lives.
The scholarships provide tuition and childcare and are awarded through pregnancy help organizations (PHOs) which also connect the young women in need with resources in their community and otherwise rally around them to help them be the best parent they can be. PHOs can assist clients is applying for the scholarship.
Heartbeat International Grant Specialist Sara Littlefield noted how Unplanned is still affecting lives through its namesake scholarship benefitting women facing unplanned pregnancy who choose life.
"In addition to its powerful message, Unplanned continues to touch lives through the Unplanned Movie Scholarship, which provides moms who face unplanned pregnancies the chance to continue pursuing their educational goals while raising their babies," Littlefield said. "This has a life-affirming impact on their lives and the lives of their children, which is inspiring to see."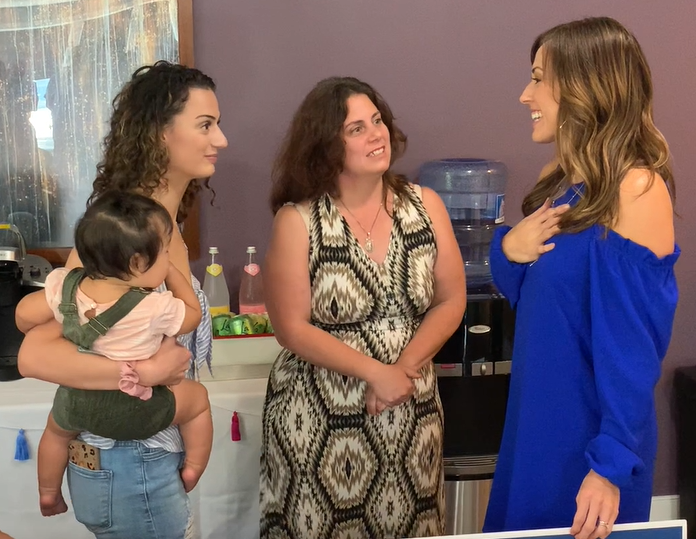 Bratcher traveled earlier this past summer to present the Unplanned Movie Scholarship to a young woman named Katy at the Alight Center in Hudson, New York, one of some 2,500 to 3,000 PHOs in the U.S. Katy, 17 and mom to one-year-old Mariana, was the third of four young women to be awarded the scholarship thus far. She wants to study nursing.
After surprising Katy with the scholarship, Bratcher heard once again how the movie has had an impact, with Katy telling the actress that Unplanned made her cry.
"She loved that movie," Katy's mother Michelle told Bratcher. "She watched it seven times."
As the film continues to change lives Bratcher hopes that along with the scholarship it will help foster awareness so young girls facing unplanned pregnancy will know that resources, help, and support are available to them.
Editor's note: Heartbeat International manages Pregnancy Help News.