(Life News) Kate "instantly" regretted her decision after she swallowed the first abortion pill. Desperate, she quickly found a doctor who was willing to try to save her baby's life.
His name is Dr. Dermot Kearney.
Christian Today reports Kate is one of several mothers coming to the defense of Dr. Kearney, a [UK] physician who recently [was banned from offering] abortion pill reversal treatment [pending a 'fitness to practice' hearing which could result in his being struck from UK's medical register].
[Click here to subscribe to Pregnancy Help News!]
Kate's baby did not survive but other mothers' have, thanks to Kearney, and now they are defending him as the British General Medical Council conducts an investigation into his practice.
"Here you have a doctor being prohibited from saving lives and providing women with first class professional support in a crisis," said Andrea Williams, chief executive of the Christian Legal Centre, which is representing Kearney. "There is something very wrong going on when a medical doctor is prohibited from saving babies' lives …"
Tweet This: "There is something very wrong going on when a medical doctor is prohibited from saving babies' lives … "
According to Christian Today, Kate received the abortion drugs through the mail from MSI Reproductive Choices, formerly Marie Stopes International. During the coronavirus pandemic, the British government ended its restriction requiring that abortion drugs be provided in person, and abortion facilities began selling them through the mail.
Kate said she found Kearney after she "instantly" regretted taking the first abortion drug, mifepristone, and he prescribed her progesterone to counteract its effects and hopefully save her baby's life.
Still unsure, she said she contacted the abortion facility to ask them if her abortion could be reversed. Kate said the abortion facility staffer told her no and advised her to take the second abortion drug.
Kate never took the progesterone or the second abortion drug, according to the report. Instead, she said she began to suffer pregnancy complications and called an ambulance; later, she said she had an emergency operation to remove parts of her aborted baby from her womb.
Now, she is accusing the abortion facility of using her in its complaint against Kearney without her consent.
"Marie Stopes are to blame for what happened to me, not Dr. Kearney. I have been used by them for this complaint and in so doing they have breached my confidentiality," she said. "He did not push anything on me – he just cared. If it wasn't for him, I think I might even be dead by now."
Tweet This: Marie Stopes is to blame for what happened to me- not Dr. Kearney. I've been used by them 4this complaint-they breached my confidentiality
She said the abortion chain also pressured her to provide more information about what happened.
Several other women also are defending the pro-life doctor with the help of the Christian Legal Centre.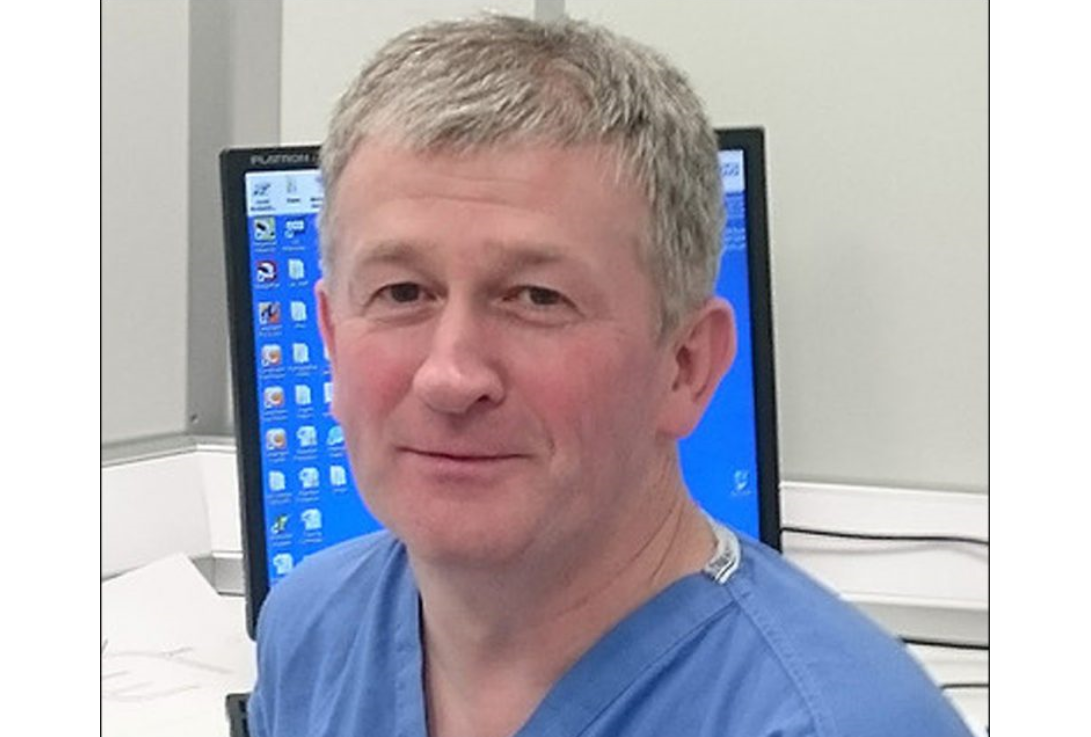 "We have seen many women immediately regret taking the first abortion pill. Dr. Kearney offers hope and the possibility of saving the pregnancy when this happens. He should have the freedom to do it," Williams said.
In a statement, MSI Reproductive Choices said it would not comment directly about the on-going investigation. However, it did criticize the abortion pill reversal treatment, claiming there is "no evidence" to support it.
"Given that this is an active investigation it would be inappropriate for us to comment on this, however, we would like to make it clear that there is no evidence that supports the concept of abortion reversal treatment," the statement read. "We are committed to the right to choose, whether that is having an abortion or continuing with a pregnancy."
But Kevin Duffy, an independent public health consultant and a former abortion worker, told Christian Today that the abortion industry's attempts to malign the abortion pill reversal and the doctors who provide it are the opposite of "choice."
"If abortion providers insist that women should take the second pill, misoprostol, to complete the abortion, against their wishes, they are denying women the right to withdraw consent and are enforcing a criminal act by forcing abortion against their will," Duffy said.
A second doctor, Dr. Eileen Reilly, also was prohibited from practicing medicine without supervision by the UK General Medical Council in May because she offers the abortion pill reversal treatment.
The abortion pill reversal protocol has saved more than 2,000 babies' lives across the world since its invention. An updated application of a treatment used for decades to prevent miscarriage, it reverses the effects of the first abortion drug with doses of progesterone.
Many women who have sought the treatment are now sharing how thankful they are that doctors helped them reverse the (chemical) abortion process and save their babies' lives.
A 2018 peer-reviewed study found that about 68 percent of women who underwent the abortion pill reversal treatment were able to give birth to healthy babies. The study found no increased risk of birth defects or preterm births.
The abortion pill reversal procedure works by counteracting the abortion drug mifepristone, one of two typically taken together to abort an unborn baby. Mifepristone makes the uterus inhospitable to new life by blocking the hormone progesterone. The reversal procedure involves giving the mother doses of progesterone to counteract the abortion drug. The abortion pill reversal procedure does not work after the mother takes the second drug, misoprostol, one or two days later.
Anyone who has taken the first abortion pill and wishes to stop the abortion is urged to immediately visit www.abortionpillreversal.com or call the Abortion Pill Reversal hotline at 877-558-0333.
Editor's note: This article was published by LifeNews.com and is reprinted with permission. Heartbeat International manages the Abortion Pill Rescue® Network (APRN) and Pregnancy Help News. See previous coverage of Dr. Kearney's case HERE and HERE.