A pair of pregnancy help centers in northern Virginia have seen a surge in numbers in the wake of the coronavirus pandemic. Reacting to the new conditions, the centers adapted and continued in the work of saving lives.
"Our ultrasounds are up more than 100 percent," said Becky Sheetz, CEO of Care Net Pregnancy Resource Centers, "and our pregnancy tests up 121 percent."  
Located in the towns of Manassas and Woodbridge, the centers have experienced significant increases in the number of clients served overall.
The number of total clients seen from April 1 to May 26 rose 42 percent compared to the same time last year, Sheetz told Pregnancy Help News, up from 91 client visits recorded last year during that time to 130 documented this year. The number of new clients served from April 1 to May also increased some 50 percent, from 41 last year to 82 this year.
The increases mean center staff members have their work cut out for them.
 "We're short-staffed, and you have to clean between patients, you can't have two people in the waiting room at the same time, and you can't double-book," Sheetz said, "so that's a big load for us."
[Click here to subscribe to Pregnancy Help News!]
Staffing shortage remains one of Sheetz's main concerns. 
"We're in need of more staff and volunteers," she said. "If anyone in our area that's mission-minded wants to join us, we'd welcome them."
Located about an hour from Washington, DC, the two locations offer pregnancy tests and ultrasounds plus parenting and prenatal classes and an abortion recovery program. 
Sheetz attributes the rise in traffic and services to a number of things; some peer centers in neighboring communities having closed or reduced hours, the opening of a medical resource center in Woodbridge last year, word-of-mouth between the centers, and Care Net PRCs' focus on social media marketing.
"For the first time, we're doing patient social media marketing, and we're doing different search engine optimization," she said.
The pandemic is a big contributor to those higher numbers.
"My staff tell me there's seeing an urgency to abort from the women who come in," said Sheetz. "The moms don't have jobs, they've lost their insurance, and though those things are common, there's a higher sense of urgency because one or both parents don't have a stable income."
Responding to COVID
Like several other U.S. pregnancy help centers both northern Virginia Care Net PRCs closed to appointments for two weeks earlier this year in response to the coronavirus. The staff took this time to learn and implement safety protocols.
"We did what I suspect others did," Sheets said, devouring education materials and advice from pregnancy help networks including the National Institute of Family and Life Advocates (NIFLA) the Care Net network and Heartbeat International. 
Sheetz also attended Heartbeat's Annual Conference April 14-16 – virtual this year for the first time. In and outside of the annual conference Heartbeat has provided its affiliate centers with resources or support in preparing to serve clients during the pandemic.
"It was an encouragement," Sheetz told Pregnancy Help News of the conference. "We have a deep admiration and respect for our friends at Heartbeat."
"We were really digesting all of that and getting advice from our medical director and our two volunteer physicians," she said. "Our medical staff put their heads together, too."
Sheetz regrets having to close the centers' doors for those two weeks, but they needed the time to digest information, put protocols in place and test them to ensure they were doing everything properly for staff and our clients.
Sheetz and her administrative staff remained on-site, taking phone calls and scheduling clients for when the centers re-opened. 
"Every person (who called to schedule) was okay to wait (until protocols were in place and the centers re-opened)," she said. "We don't feel we lost anybody who was planning to go to an abortion clinic; they seemed okay to wait."
On the first day, no one came in even though they had confirmed their appointments. 
"We think they were just too frightened to come out," Sheetz said. 
A stay-at-home order was still in place in Virginia. However, the low traffic did not last long.
"Within a few days, everything changed," she said. "We're definitely seeing full schedules since that time."
See the fruit of their labor
Despite the challenges presented by the pandemic and proximity to abortion facilities, Care Net Pregnancy Resource Centers of Northern Virginia have been seeing abortion-minded women change their minds. 
Recently, an abortion-determined woman came for an appointment. The centers use a 1 to 10 scale to assess a client's likelihood to abort, and this woman was a 10, Sheetz said, meaning her chances to abort were extremely high.
"She had the ultrasound, and she was further along than she thought," Sheetz said. "She confirmed she was going to (carry and) keep the baby." 
"When you see the heart change right then and there, you know there's been an impact," said Sheetz. "When someone's a 10 out of 10, you almost don't expect there's much hope for that baby, but we know what God can do, and we know how ultrasound can make an impact." 
Tweet This: "When you see the heart change right then & there, you know there's been an impact"-abortion-vulnerable moms seeing their child's ultrasound
The staff will do follow-up to again confirm the woman's choice for life, she added.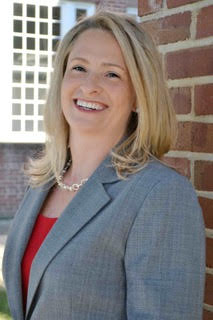 Sheetz calls the centers she oversees "Gospel-focused," and there have been decisions made for Christ during the COVID-19 pandemic.
"We are really praising God for what He's doing here," she said.
"Despite the challenges we face, we are seeing decisions for life, including an abortion-minded woman who accepted Jesus as her Savior," said Sheetz. "We're focused on the next abortion-minded woman, the next woman who needs to hear there's a Savior that loves her and died for her."
Editor's note: Pregnancy Help News is managed by Heartbeat International.