The Hope Center is a place where women who have pregnancy needs can come for help and know that they are loved and not judged. 
"We are a safe haven for them," said Pam Crank, executive director of Greeneville, Tenn., center.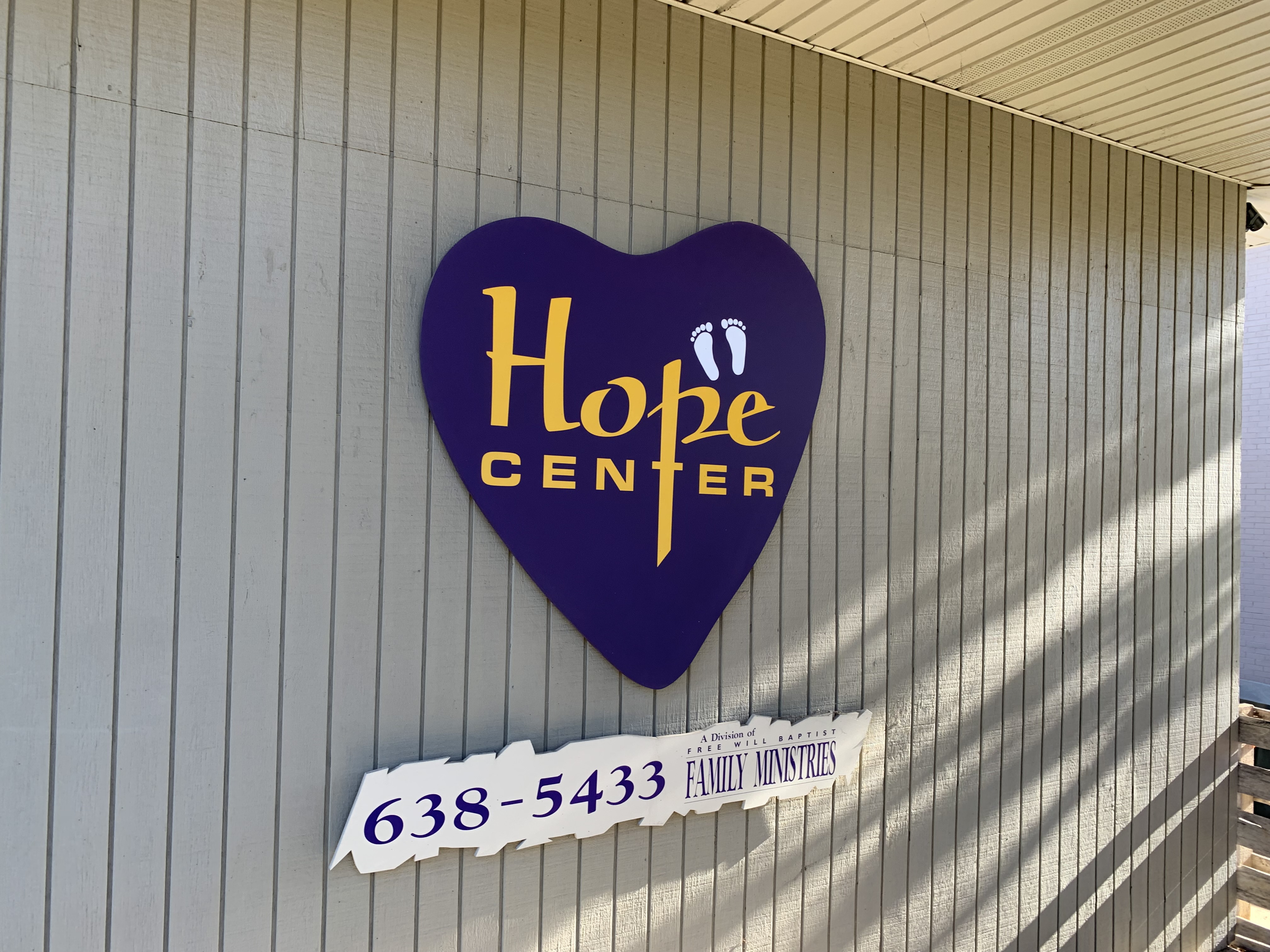 Crank knows a thing or two about pregnancy help. She is a veteran director in pregnancy help who has followed the call to help women in need across the country, and who exemplifies the tireless commitment to serve those women despite the current national climate of hostility toward and misrepresentation of what pregnancy centers do.
Crank is originally from Ohio where she had worked for nine years as the executive director of a pregnancy help center there before retiring.
She was not to remain in retirement as her good work in pregnancy help prompted a call from the CEO of Free Will Baptist Family Ministries, which manages the Hope Center, asking if she would relocate to Greeneville to manage the Hope Center. 
The faith-based group had consulted with her two years prior about management of its center.
Crank felt called to continue helping women and families, and so she and her husband made the move to Tennessee, where they have been for a year-and-a-half.
[Click here to subscribe to Pregnancy Help News!]
A sign meets visitors when they enter the Hope Center conveying the essence of the center's work. It says: "Life doesn't have to be perfect to be beautiful!"
Taking the reins at the Hope Centers has had Crank working with staff, volunteers, and the Greeneville community to reach abortion-minded women and offer life-affirming choices.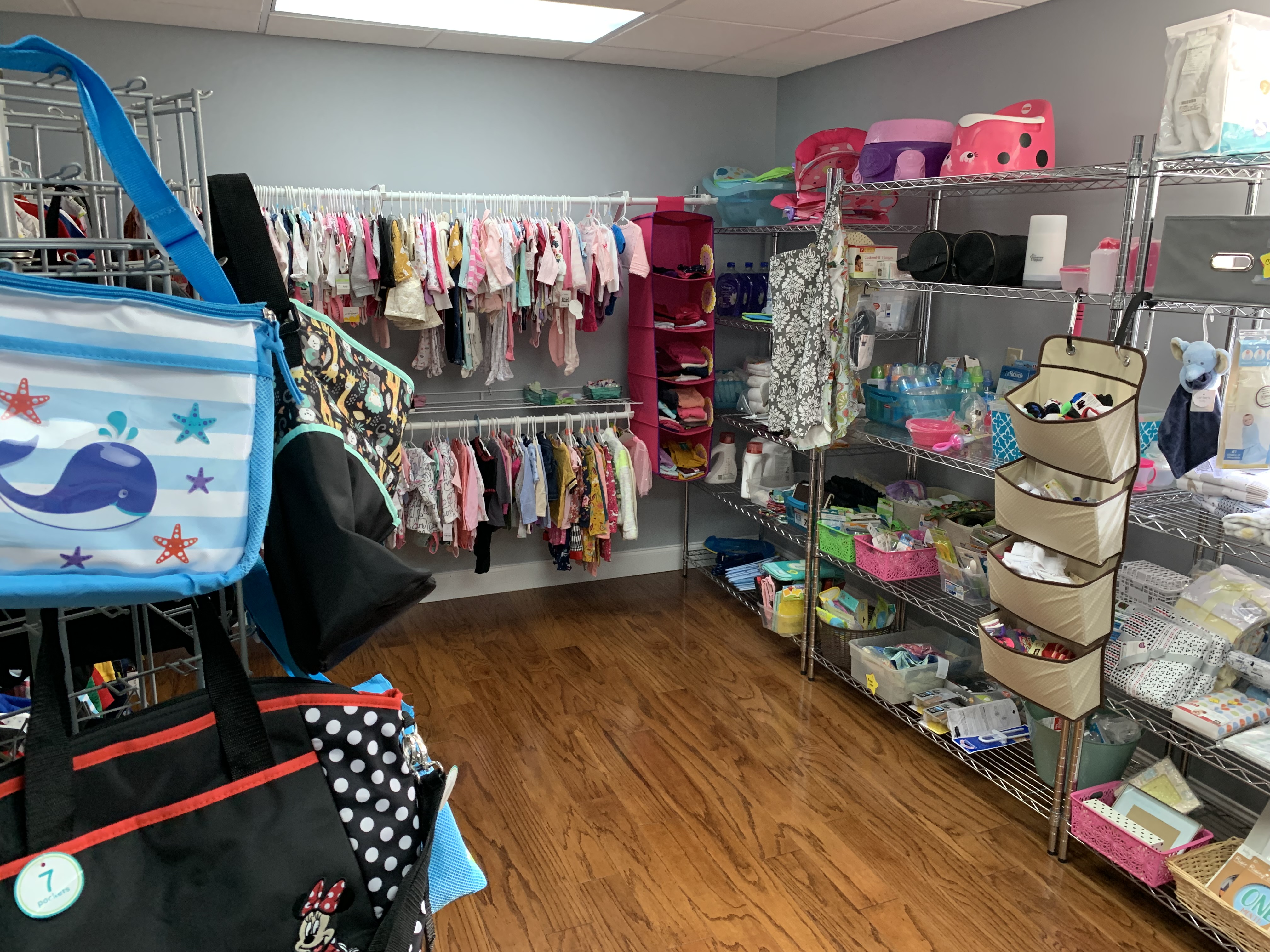 Like many pregnancy help medical clinics the Hope Center offers pregnancy tests and ultrasounds, along with parenting classes, mentoring, a boutique, and post-abortion support.
The center is working to grow and is in the process of getting a maternity home established adjacent to the center.
The Hope Center is the only pregnancy center in Greeneville and serves the entirety of Greene County, one of the largest counties in Tennessee. The nearest other centers are 45 minutes away.
A recent feather in the center's cap was one of its clients becoming the fifth mom to be awarded the Unplanned Movie Scholarship. The Hope Center had assisted client Hollie with getting on her feet amid life-changing difficulties and pursuing her dream of studying to become a nurse while being a mom to her young son.
Crank said the award, including a visit from Unplanned movie actress Ashley Bratcher to surprise Hollie with the ward, was positive news for the Hope Center.
"We are obviously heading in the right direction when we can know that we're investing in people like Hollie," Crank told Pregnancy Help News.

The relationship the center has with the local community is a good one, she said, fostered by the culture there being favorable toward the pro-life cause. 
The Hope Center has not experienced any attacks as many pregnancy centers have following the Dobbs v. Jackson Women's Health Organization ruling overturning Roe v. Wade earlier this year, though they have taken steps to bolster security and protection. 
An estimated more than 200 U.S. pregnancy centers, pro-life organizations, and churches have suffered violence, vandalism, and various forms of harassment by abortion zealots since Dobbs.
"We were just like all the other pregnancy centers," Crank said. "We were very vigilant and aware, and put in security cameras that we did not have before."
Crank did receive a call from the FBI out of Johnson City, Tenn., to discuss the situation and possible steps they should take.
Along with the physical attacks, the "fake clinic" smear of pregnancy help centers, and false accusations of their misleading women have ramped up since Dobbs.
Asked about the misrepresentation and sullying of pregnancy help in the media and elsewhere, Crank believes there are a lot of misperceptions, assumption, and following the crowd occurring, and people are not informed on the nature and specifics of pregnancy help.
"I think the people who are oftentimes the most vocal are the ones that are the least informed," she said. "They don't really know."
People tend to get on the bandwagon, she added, because they may think that what's being put forth by the loudest voices is something they believe in, but maybe they really don't.
"And then they may be vocal in their opinions about a pregnancy center," Crank said, "but it'd be really all wrong because they've never really been inside or never experienced firsthand someone who has received services for what we do." 
She is up front in talking to people or organizations about the fact that the center does not promote, refer for, or perform abortions. The Hope Center likewise discloses this fact on its website as is the standard with pregnancy help centers.

Crank explains the pregnancy help approach in serving women. 
"This woman has choices, and I can't choose for her," Crank said. 
"At the end of the day, she's got a choice and it's going to be her choice," said Crank. "Whatever she decides - I'm going to love her tomorrow."
"Whatever that is," she said. "If she chooses to have that abortion and down the road (comes to us), we're going be here to love her."
"If she's ready to do an abortion recovery program, we're here for that," said Crank. "If she just needs to just come in and have tears, we're here for that." 
Crank emphasized how pregnancy help respects the choice of women.
"I know that they're not always going to decide what I would want them to decide, but it's their choice," she said. "And we're here." 
"We're here," said Crank. "And I think that's the greatest thing about pregnancy centers. We're here for them, whatever their scenario is."
Tweet This: "We're here. And I think that's the greatest thing about pregnancy centers. We're here for them, whatever their scenario is."
Editor's note: Heartbeat International manages Pregnancy Help News.