Vida Medical Clinic and Support Services plans to open a maternity home after recently purchasing two buildings in the community of Appleton, Wis., expanding their services to help single women with housing needs.
"This will be a gift to the community, especially a community with a shortage of affordable housing," said Vida's Executive Director Anne Tretinyak. "Single moms are particularly negatively impacted."

A dream two years in the making
The idea of developing a maternity home began two years ago, Tretinyak said. A potential property came up for sale in 2021, however, the organization was moving into a different, larger location, and taking on another big project simultaneously didn't seem appropriate.
"The facility was perfect, but the timing wasn't," Tretinyak said.
[Click here to subscribe to Pregnancy Help News!]
Another growth opportunity, to expand pregnancy and medical services to another area, took root after the relocation, and in January of this year, Tretinyak began reviewing commercial spaces available. Through that perusal, she learned the property she and the board had considered for a maternity home had not been sold and was set for auction. A national company owned the property, a former senior living complex.
"They were done holding on to it – they wanted to move on," Tretinyak said. "We reached out to them and asked if they'd entertain an offer outside of the auction process, and they said they would."
With the board's approval of an offer, Tretinyak approached the broker and made the proposal. She then learned there was a non-negotiable auction fee, and she became concerned the offer from Vida would be too low.
"We took a leap of faith," she said. "There was no time for thoughtful discernment."
She asked her team to "pray for a sign." When she received the paperwork from the broker that needed to be signed, he had written the offer for an amount that accommodated the fee.
"It was just so amazing," Tretinyak said. "I looked at the number and thought, 'God, you're just so amazing. You've not only given a sign, but you've affirmed this ministry to the very penny.' It doesn't get any better than this. God is funny, and God is good."

The offer was accepted, and the closing took place at the end of March. Trinity Home will open its doors soon, after renovations are completed, staff have been hired, and programming is in place.
"We just know God's hand is in this," Tretinyak said. "A lot of the programming we'll bring into the home, we already have … a lot of what we have to develop is the residential housing piece."
The process moved quickly. About two months passed between discovering the property again and signing the closing documents.
"It's a massive undertaking in a short period of time," Tretinyak said.
One building of Trinity Home will house eight to 10 mothers, depending on whether a woman already has children. Vida will accept women who already have a child or children who are not yet in school and are pregnant as well as those who are expecting their first baby. Each woman will have her own room and half-bath, two rooms if she already has children, Tretinyak said. The other building will serve as residential staff living quarters as well as host a community room and kitchen, allowing for group meetings away from the women's living quarters.
Fundraising has been going on since the purchase. Within five weeks, nearly $200,000 was raised. 
"This [project] wasn't in our budget or strategic plan," Tretinyak said.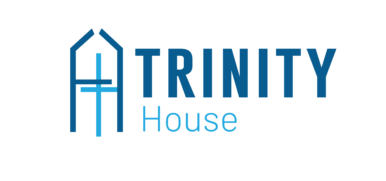 Trinity Home is not just for Vida clients.
"We do work closely with other pregnancy resource centers in our geographical area, and we will warmly welcome any women they are working with," Tretinyak said.
Maternity homes serve a critical need
Offering housing for single, pregnant women serves a crucial need. According to a report released last year, single women are priced out of the housing market in several U.S. cities. 
According to an article published in April 2022 by DSNews.com, "…single buyers are increasingly being priced out of solo home purchases—especially women. An average single male would have to spend 32% of their monthly income to own a home, while women would have to make significant financial sacrifices because they must spend an average of 49% of their income to achieve the same goal."
According to ForbesAdvisor.com, the interest rate on mortgage loans this month is more than seven percent. Therefore, in addition to the sale price of a home, the interest rate on a home loan is also high, making housing unaffordable for many single, pregnant women and single mothers.
Rent prices in the United States also run high. 
Zumper's National Rent Report for May 2023 shows the median price of a one-bedroom apartment was $1,504, a 0.6 increase over April, and the median price for a two-bedroom stood at $1,856, a 0.8 percent increase from the previous month. Rent prices in many large cities, such as New York, San Francisco, and Miami, run $3,000 to $4,000 per month.
Large, urban areas are not the only places experiencing high housing prices and homelessness for single women. 
According to Realtor.com, the recent median price for a home in Appleton where Vida is located was near $350,000, and the average selling price was $300,000. Rental prices in the community, according to Zillow, averaged close to $1,300, an increase of $280 from last year. 
Rural areas are also experiencing significant costs for houses and apartments. In a Pregnancy Help News article published earlier this year, Cradle of Hope, located in Mount Pleasant, Iowa, began looking into expanding into maternity housing after experiencing an increase in client homelessness. Other pregnancy centers across the nation, many affiliated with Heartbeat International, have moved in a similar direction, offering, or planning to offer, maternity housing.
Such endeavors are helpful to pregnancy resource center clients, according to Valerie Harkins, Maternity Housing Coalition director. 
"Combining both services under one organizational umbrella provides an opportunity for clients to receive access to services, such as housing, in an expedited manner," she told Pregnancy Help News earlier this year. "Additionally, this provides residents with opportunities to seamlessly remain engaged with ongoing support services provided through the pregnancy center."
Tweet This: This will be a gift to the community, especially a one with a shortage of affordable housing- pregnancy director on adding maternity housing

Vida's service area goes beyond the town of Appleton, incorporating a population of about 250,000 people, said Beth Knapinski, marketing/communications manager for the organization.
"There is no maternity housing specific within 45 miles at least," she said.
Vida's endeavor can help fill a vital need.
"We're super excited to join the club, to become a member of the Maternity Housing Coalition and join other pregnancy resource centers who have been doing maternity housing for years, and some for decades, and some organizations are solely maternity housing," Tretinyak said. "We're excited to step up and be part of that national team." 
Future plans
Growth plans continue, including the idea of opening another location in the area. Tretinyak and her team are seriously looking to open a pregnancy medical clinic in Green Bay, about 30 miles from their current location. She has talked with several churches in that community that "are excited and engaged," Tretinyak said.
"That is still very much on our plate, but the plate is getting crowded," she said.
However, that plan may not be far in the future.
"It's an exciting time to be part of this organization, and we just feel so blessed, blessed for the opportunity to serve here and to see what God wants for His people," Tretinyak said. "It's exciting to have a front row seat to that."