Heartbeat International is honoring the many thousands of individuals who make pregnancy help happen each day across the world with a special observance of gratitude this week.
The staff, volunteers, executive directors, nurses, ultrasonographers, receptionists, board members, and more who serve women and families via pregnancy centers, pregnancy help medical clinics, maternity homes, and non-profit adoption agencies are all being celebrated with Heartbeat's Pregnancy Help Appreciation Week.
Women and men receive the compassionate support they need when facing a life-changing decision because of the work of those serving in pregnancy help. Pregnancy help staff and volunteers walk alongside families in need throughout the woman's pregnancy and beyond, blessing them with material and emotional support, ultrasounds, parenting and other classes, and much more at no cost.


The ninth annual Pregnancy Help Appreciation Week is November 7-11, 2022, and comes as pregnancy help is on the receiving end of widespread hostility, attack, and denigration from abortion supporters in Congress and beyond in response to the Dobb v. Jackson Women's Health Organization ruling overturning Roe v. Wade earlier this year.
[Click here to subscribe to Pregnancy Help News!]
Nonetheless, pregnancy help will prevail, and the pregnancy help community has the support of Heartbeat International and others in and outside the pregnancy help and pro-life movements, said Peggy Hartshorn, Heartbeat International Board chair and former longtime Heartbeat president.
"We know that this has been a challenging year and will continue to be as we sort out the effects of the Dobbs decision," Hartshorn said.  "But you're doing a beautiful work, and that will continue."
Hartshorn and her husband have been performing hands-on pregnancy help since 1975 and continue to do so.
"We're still partnering with you through Heartbeat International," Hartshorn told pregnancy help organizations. "All of us here are just thrilled with the work that is being accomplished, that the Holy Spirit is doing through you out there right now."
"We're in it with you," Hartshorn said. "We're here to support and help in every way we can, and we're just thrilled to see the fruit of your work as it continues."
Heartbeat International
is the largest network of pregnancy help in the U.S. and globally with more than 3,100 affiliated pregnancy help locations in more than 81 countries worldwide and nearly 2,000 affiliated pregnancy help locations in the U.S. 
Heartbeat serves and celebrates pregnancy help organizations whether they are affiliates of Heartbeat, one or both of the other two major networks, NIFLA (the National Institute of Family and Life Advocates) and Care Net, or none. 
The need for and the impact of pregnancy help have both existed for many years, with Heartbeat having served the movement for more than 50 years.  
Roughly 2,700-plus pregnancy centers served almost two million people in 2019 in the U.S. alone, according to the latest report from the Charlotte Lozier Institute (CLI), the research arm of national pro-life group Susan B. Anthony Pro-life America. The centers surveyed by CLI were affiliates of all three networks, and they provide crucial medical, education, support, and material service to women and families - saving communities an estimated $270 million.
With these overall figures from U.S. centers and Heartbeat numbers showing that its affiliates alone saw more than 5.6M total client visits, including virtual, at affiliate pregnancy help organizations worldwide in 2020, millions of people are served each year worldwide by pregnancy help.
Additionally, post-visit surveys indicate centers have extraordinarily high rates of client satisfaction.

During Pregnancy Help Appreciation Week pregnancy centers are given special offers for pregnancy help resources and materials, they receive extra thanks and prayer, they can take part in prayer and praise, and they have the opportunity to tell their pregnancy help story.  
Whether pregnancy help servants sit in the executive chair, on the center board, in the counseling room or the classroom, or they help in the boutique or serve on a committee, they are appreciated, said Heartbeat International President Jor-El Godsey.
"We are grateful for you and for all you do," Godsey said.
One of the amazing things about pregnancy help is that it goes back not just 50 years, not just a hundred years, it goes back to a millennia," he said. "We actually see it in the scriptures with the Hebrew midwives. So, it goes way back, and it's part of our DNA as presenting and sharing the Gospel of life."
Unplanned Movie star Ashley Bratcher is a fan of pregnancy help, having advocated for pregnancy help since starring in the film, and partnering with Heartbeat International for the
Unplanned Movie Scholarship
.
Bratcher said she had spent the last year and a half traveling the U.S. and the world this has given her a good look at the pregnancy help community. 
"I have seen what everyone is doing in this movement to help women, to help families, to create a culture of life," she said. "You are the ones who are the real heroes."
While she had gotten to play one in a movie, Bratcher said, "You guys are the ones that are out there on the front lines, and you're fighting for life."
"It is so important," she said. 
"In just the little time that I've been part of this movement I know what it feels like to wonder if your voice is even being heard, if what you're doing is worthwhile," Bratcher told pregnancy help personnel. "Well let me tell you something, if even one life is positively affected by what you're doing, it's all worth it."
Tweet This: I have seen what everyone is doing in this movement to help women, to help families, to create a culture of life. You are the real heroes.

Nate Robertson, vice president of Sidewalk Advocates for Life, said that for sidewalk advocates, every week is Pregnancy Help Appreciation Week. The work of sidewalk advocates unites with the work of pregnancy help, and Robertson said they can confidently tell women in unplanned pregnancy and others that there is help and resources available. 
"It all hinges on the pregnancy help centers, the pregnancy help medical clinics, the mobile unit that provide the services those moms so desperately need," Robertson. "To say that we appreciate pregnancy help organizations is an incredible understatement."

The work of pregnancy help is recognized by pro-life members of the U.S. Congress as well. 
Rep. Bob Good, (R-VA) offered support for the work of pregnancy help.
"We're proud to support you. We're proud to fight alongside you," said Good. "Thank you for the wonderful work that you're doing across the country."
Sen. Steve Daines (R-Montana) offered gratitude for pregnancy help organizations as well.  
"I'd like to thank you for the work that you are all doing to support women through their pregnancy," the chair of the Senate Pro-Life Caucus said. "Because I believe that every life – every life - is created with God-given dignity and potential. And work together to ensure women are empowered to choose life is so very critical. 
"Keep up the great work, and God bless your efforts," Daines said.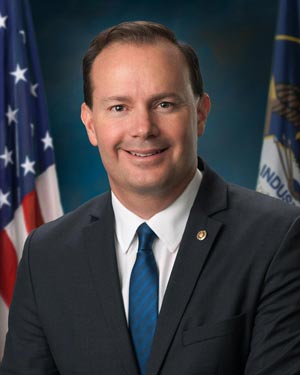 National Pregnancy Center Week is an annual Congressional declaration that coincides with Pregnancy Help Appreciation Week, shining additional light on the good work of pregnancy help. Utah Sen. Mike Lee recognized pregnancy centers by issuing resolution for the 2022 National Pregnancy Center Week declaration earlier this year. 
Lee said of pregnancy help centers when issuing the declaration:
"In light of recent attacks on pregnancy centers across the country, this timely resolution recognizes the unsung heroes dedicated to providing critical services to women across the country. These centers go above and beyond the call of duty, providing services such as free pregnancy testing, ultrasounds, counseling, and education. I'm humbled by their efforts and honored to support their life-affirming work."
Editor's note: Heartbeat International manages Pregnancy Help News.