Dr. Christina Francis loves that the phrase "follow the science" has become popularized lately.
"I always tell people, yes, please follow the science," she said, "because I know exactly where it's going to lead you. It's going to lead you to the side of life, and it's going to lead you to the fact that abortion isn't good for women. It harms them."
Francis is a board-certified OB-GYN practicing in Fort Wayne, Indiana. As an OB hospitalist managing inpatients, mostly obstetrics, she cares for a lot of high-risk pregnancies, and gets to see a lot of different types of pregnancies from the perfectly routine to the very complex.
"It's the best job in the world, I think," she said.
[Click here to subscribe to Pregnancy Help News!]
Francis grew up in Indiana. After her residency she lived and worked in Kenya doing medical missions for about three years. Francis then decided to come back to the States to practice and to do pro-life work with the American Association of Pro-life OB-GYNs (AAPLOG), the largest professional medical organization for pro-life healthcare providers in the world.
"I was challenged by a dear friend that as a pro-life female OB-GYN, I should be doing more for women and preborn children," Francis told Pregnancy Help News.  
"And so began my journey to deepen my pro-life position," she said. "After a somewhat long struggle with God - I had told everyone I was doing medical missions for the rest of my life - I realized that I had been uniquely gifted to have a voice in this fight, and that it literally is a life and death fight."  
Abortion Pill Rescue
Currently chair of the Board for AAPLOG and board member of Indiana Right to Life, Francis is also a provider for the Abortion Pill Rescue® Network (APRN).
The APRN includes about 1,000 rescue providers and pregnancy help centers who offer abortion pill reversal (APR).
Women who have started the chemical abortion process and regret taking the abortion pill may still be able to save their baby through APR.
Chemical, medical or medication abortion is a two-drug process. The first drug, mifepristone, destabilizes pregnancy. The second drug, misoprostol, taken a day or so after the first, causes the mother to go into labor and deliver her deceased child.
APR is a newer application of a treatment used for decades to prevent miscarriage.
It involves prescribing progesterone, the natural hormone in a woman's body that sustains pregnancy, to counter the mifepristone. If a pregnant mom regrets starting a chemical abortion and acts soon enough after taking the first abortion drug, she may be able to save her unborn child.
A 2018 peer-reviewed study showed 64%-68% of the pregnancies were saved through abortion pill reversal.
The study also showed there was no increase in birth defects with the treatment and a lower preterm delivery rate than the general population as well.
Statistics show that more than 2,000 lives have been saved from APR - and counting.
"It just made sense from a medical standpoint"
Francis became affiliated with the APRN after attending an AAPLOG conference where Dr. George Delgado, one of the founders of abortion pill reversal, also an AAPLOG board member and APRN provider, was giving a talk on abortion pill reversal.
"It was the first time I'd ever heard about it," Francis said. "And it just made sense; from a medical standpoint, from a scientific standpoint .. knowing basic science and how different chemical compounds work, it just made sense."
"I remember my first one," Francis said, describing her inaugural experience with serving an APR mom. 
"I had just finished a speaking event and I was walking back to my car when I got the phone call, and I had like a two-and-a-half-hour drive ahead of me to get home," said Francis.
The APRN nurse called her, and because it had been about a year since she'd first heard about the protocol and had not done one before, Francis asked the nurse to catch her up on the dosage specifics. 
"And they were able to email me everything," Francis said, "so I had it right at my fingertips. They just make the process really smooth." 
"I think for busy physicians, that's especially important to know that we're not going to be placing a huge demand on you from a time standpoint," she said. 
Francis is also involved in AAPLOG's priority of helping to educate, not just the medical profession, but also the public and policy makers on the science that exists to support abortion pill reversal.
"And the science really is overwhelming at this point that abortion pill reversal works," said Francis.
While a successful reversal is not always guaranteed, Francis said, "it certainly improves women's chances, significantly, of being able to save their child.'
Part of the APR awareness advocacy is helping to educate on legislation that ensures women in the midst of an abortion decision are informed about the protocol, legislation that Francis says, "thankfully" is being considered in several states.
Informed consent
The Indiana Senate passed HB 1577 on Tuesday, the bill including an informed consent provision for APR.
The bill now heads back to the House for final approval before heading to Gov. Eric Holcomb's desk.
Six states already have similar laws in place, the AP reports, while laws in North Dakota, Oklahoma and Tennessee have been blocked in court. 
Francis has testified in support of the Indiana legislation.
"And the reason it's so important that women are informed of that at the time they go in and get their medication abortion is because it's a very time sensitive thing," said Francis. "You know, they need to start that reversal process within 72 hours."
This is especially important for women who might not have internet access and can, like her patient did, do a Google search for how to reverse her chemical abortion. 
"It's important for them to be able to know," said Francis, "it's not forcing them to do it. It's just informing them." 
One of AAPLOG's biggest interests, she said, is for people to understand that they want women to be empowered with information.
"Women are intelligent creatures," said Francis. "They can make informed decisions when they have all of the information in front of them." 
"But unfortunately, so often they're not being given that information," she continued. "And so, I do think that these bills that are being considered by states are extremely important." 
"Again, this is just about giving women information," stated Francis. "And if we truly care about women having all of their choices, and this should be a choice that is made available to them."
"To deny that is really to deny women a choice," she said.
Today chemical abortion accounts for roughly 40% of all abortions in the U.S., and that number continues to rise. 
Given that a significant number of women regret their chemical abortion after beginning the process, Francis explained, establishing and ensuring informed consent through legislation is really about sparing them that regret.
Misinformation about APR
"It's just kind of unreal to me that there's anybody, especially a women's healthcare provider, who would want to deny women opportunity," Francis told Pregnancy Help News. "So, it's extremely important that this information get out there." 
Francis said it's also very important to combat the misinformation about APR that is being put out there by the abortion industry. 
Christa Brown BSN, RN, director of Medical Impact for Heartbeat International, which manages the APRN, agrees.
"Some would like to promote the lie that women who choose abortion no longer have choices, but that simply isn't true," Brown said. "A well-established, evidence-based treatment exists to reverse mifepristone abortion and this is not new. This treatment has been used by physicians throughout the world since the 1950s to safely sustain pregnancies and treat pregnancy complications."
"Reversal is based on well-established medical science that is safe for women and safe for babies," she said. "No one should deny the choices of a woman who wishes to save the life of a child just because she first chose abortion."
Tweet This: "Abortion pill reversal is based on well-established medical science that is safe for women and safe for babies"
"We hear from women every single day who regret taking mifepristone to end a pregnancy and desire a way to continue their pregnancies and rescue their babies," said Brown. "Abortion Pill Rescue Network listens to their requests and offers women real choices even after starting a chemical abortion."
Discrediting of APR as junk science or somehow dangerous is continually floated by abortion providers and supporters, and that narrative has been picked up and promulgated by a willing media.
An instructive example of this is the 2020 study conducted by Mitchell D. Creinin, an abortion provider who has been a paid consultant with Danco Laboratories, which manufactures the abortion pill mifepristone.
The study, conducted along with four other pro-abortion individuals, was halted before completion and "results" presented as demonstrating abortion pill reversal as dangerous - when the adverse outcomes were in line with the risks of the abortion pill. 
Numerous medical and pro-life individuals and entities have criticized the Creinin study as incomplete, biased and otherwise flawed. Nonetheless, the media took the study authors' lead and an anti-abortion pill reversal narrative has continued to dominate the study's media coverage.
"And it's not even just the abortion industry," Francis said of this concerted negative portrayal of APR, "which is what is so disheartening and discouraging to me."
Major medical organizations like the American College of Obstetrics and Gynecology, considered in the general public and the medical world as the experts on women's healthcare, have been all-in on the depiction of APR. 
ACOG: "Abortion care is essential health care"
ACOG has been clear about its support for abortion and its disdain for APR. 
In October 2020 ACOG released guidance to physicians that stated in part that medication abortion "is a safe and effective method of providing abortion."
The group also supports removal of the FDA's REMS restrictions for the abortion drug mifepristone, claiming that the governments risk management standards "do not make the care safer," "are not based on medical evidence or need, and create barriers to clinician and patient access to medication abortion."  
"I left ACOG several years ago because of their radical abortion agenda," Francis said.
"Abortion pill reversal therapy is, in fact, safe"
ACOG's criticism of abortion pill reversal came directly into play recently for Dr. Francis.
Planned Parenthood of Indiana and Kentucky's Associate Medical Director Dr. Caitlin Bernard wrote in an op-ed in the Feb. 26 Journal Gazette that APR was, among other things, insidious, fraudulent and dangerous. Bernard wrote to criticize APR as HB 1577 was before the Indiana legislature. 
Bernard, whose employer is also critical of APR, cited ACOG's claim that APR was not supported by science in her piece for the Journal Gazette.
Francis then offered her hands-on experience with APR in a Mar. 12 column and gave science-based support for the protocol as safe and effective.
ACOG's assertion that APR is not science-based made its way into Francis' op-ed as well, but not because she cited or referenced it, rather because the Journal-Gazette's editorial department placed the statement at the end of Francis's column in an editor's note. 
The Fort Wayne news outlet did advise Francis prior to publishing that it would be including the ACOG statement at the end of her column, and in response to an inquiry from Pregnancy Help News the Journal-Gazette gave the reasoning behind the decision to include ACOG's take on APR.
The Journal-Gazette said, "The editorial board believed it was important to share with our readers the position of the 60,000-plus member American College of Obstetricians and Gynecologists, the primary professional organization for physicians in the field. That position is in conflict with Dr. Francis's view."
"The science speaks for itself and the evidence is strong"
"You know, they claim to represent 60,000 OB-GYNs, and yet they really don't represent the vast majority of their membership when it comes to abortion," Francis told Pregnancy Help News. 
Tweet This: ACOG claims to represent 60,000 OB-GYNs, & yet they really don't represent the vast majority of their membership when it comes to abortion
AAPLOG provides data on its website showing that the majority of OB-GYNs in the U.S. believe that human life begins at fertilization and that the majority of OB-GYNs in the U.S. do not perform abortions.
Francis said it was important enough for the APR information to get out there that she agreed to allow the ACOG statement to be included.
"Because my piece was heavily reliant on scientific evidence and data," she said. "My only options were either it doesn't get published at all, or it gets published with that disclaimer at the bottom." 
"Because I believe so strongly that the science speaks for itself and the evidence is strong," said Francis. "I felt like it's more beneficial for it to be out there for people hopefully to use their own thinking minds, look at the evidence and then make a decision for themselves."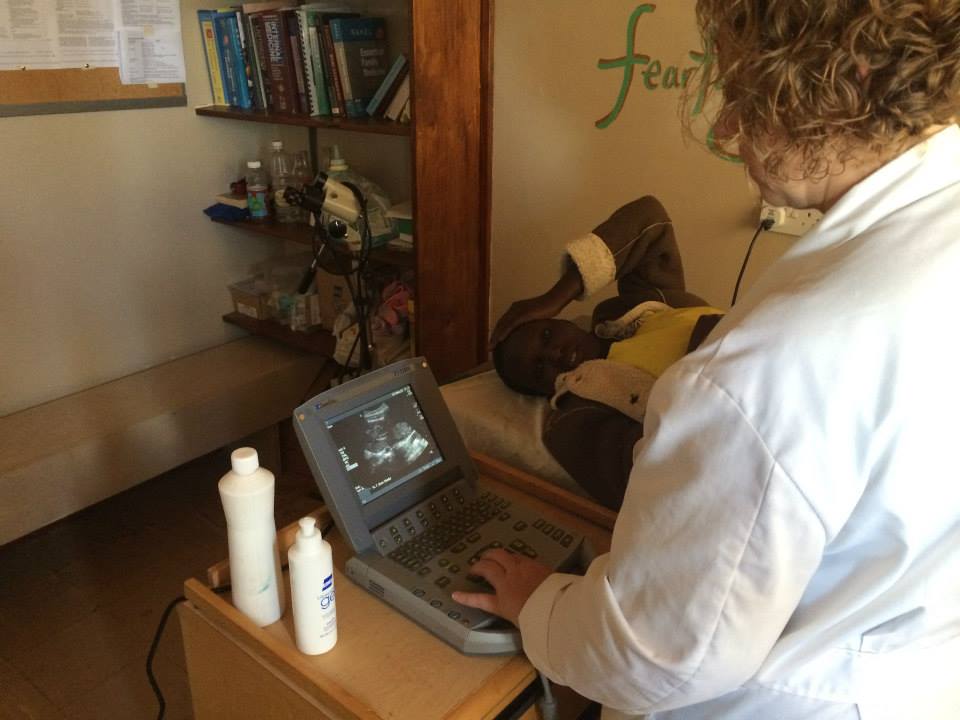 She remains committed to speaking about abortion pill reversal, in hopes of saving lives.
"I want women who are considering abortion to know that medication abortions cause significant harm, and they are not the kind of easy fix that they are purported to be," she said. 
"I want them to know that despite what they might hear, abortion pill reversal is backed by science, that it is safe, and it's not experimental," said Francis. "That they can make the right choice to try to save their child - And that's what we're here for them for." 
Editor's note: Heartbeat International manages the Abortion Pill Rescue® Network (APRN) and Pregnancy Help News. Edits for further clarity and adding information on the Creinin study were performed after publication. Heartbeat has intervened in the North Dakota informed consent case.