Heartbeat International announced this week that Tracie Shellhouse will succeed Betty McDowell as its Vice President of Ministry Services. 
McDowell, who has served with Heartbeat's Ministry Services since 2004, is stepping down as vice president of the ministry area, though she will serve through the end of the year, assisting in preparing Shellhouse, and is expected to remain connected to Heartbeat ongoing.
Heartbeat is the largest network of pregnancy organizations help in the U.S. and globally.
Shellhouse brings nearly 20 years of experience in frontline ministry work. 
The vice president of Ministry Services oversees Heartbeat affiliation, programs, events, and materials for life-affirming service providers and the related pregnancy help community. This includes resources, training, and services, along with Heartbeat's Annual Pregnancy Help Conference, a premier annual event in the pregnancy help community. 
Beginning her pregnancy center work as a volunteer in Alabama, Shellhouse has led teams in Texas and Tennessee, giving her a unique perspective in understanding the issues that pregnancy centers of all types encounter. She has served around the country and now comes back to Ohio where she will relocate to join Heartbeat at its headquarters. 
McDowell has known Shellhouse for over 10 years and said she is confident in the background and gifts Shellhouse will bring as vice president of Ministry Services.
"I have watched her grow, wearing many different hats and growing in her leadership," McDowell said. "I had the privilege of being part of her first New Director's training here at Heartbeat International and we developed a friendship." 
"She is well respected, and she cares deeply about people," McDowell said of Shellhouse, "which for me was really key as I was thinking about somebody taking the place where I have been." 
"That care for people is a hallmark of what Heartbeat is and how we care for our people on our teams," McDowell added, "and Tracie has that."
Heartbeat International president Jor-El Godsey said Shellhouse was an obvious candidate to fill the role in which McDowell had served.
"Tracie is a familiar face around Heartbeat as she has tapped into our leadership trainings for years," said Godsey. "When the search began for such a critical role, Tracie was on our radar immediately."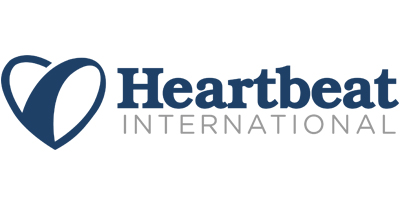 Cindi Boston-Bilotta, Heartbeat's Vice President of Mission Advancement, also welcomed Shellhouse.
"It's a tremendous gift to welcome Tracie to the Heartbeat family," she said. "Her vast knowledge of and experience with various pregnancy help organizations brings a wonderful perspective to her new leadership as Vice President of Ministry Services."
"We are excited to see God use Tracie's special gifts for her service to Heartbeat and our affiliates across the nation and around the globe," said Boston0Bilotta.
Shellhouse was enthusiastic and grateful for the opportunity to join Heartbeat International.
"Learning from the unique experiences and diverse perspectives of people all over the world who share the goal of making abortion undesirable today and unthinkable tomorrow is humbling and exciting," she said. "It is an incredible blessing to join such a passionate and dedicated team in this vitally important work. I am thankful for the opportunity to be a part of it."
"I am excited to start a new season of service in the pregnancy help movement," Shellhouse said. "I am committed to the mission of Heartbeat International and its legacy of saving lives." 
Editor's note: Heartbeat International manages Pregnancy help News.