Seven of 12 Life Launch Grant recipients have opened their doors for the first time during the coronavirus pandemic, a remarkable feat with the economic climate.
Additionally, seven Life Launch centers whose doors had already been opened kept their doors open during the pandemic, bringing this to a total of 14 start-up pregnancy centers who successfully served their communities faithfully in these uncertain times, said Sara Littlefield, specialist for Heartbeat International's Life Launch Grant Program.
"It's an exciting moment when any Life Launch center opens its doors for the first time, "Littlefield said, "but it's even more inspiring to see these centers stepping up in a season of need that our world has not seen in generations."
Tweet This: It's exciting when any Life Launch center opens its doors, but even more inspiring to see these centers stepping up in this season of need
Heartbeat's Life Launch program supports new pregnancy help center start-ups to open their doors, focusing on pregnancy help in under-served communities. Twelve centers were approved for this fiscal year. Given that the centers are in these communities and were able to open their doors or keep them open during the economic downturn caused by the virus restrictions is noteworthy.
[Click here to subscribe to Pregnancy Help News!]
"Throughout the year we pray specifically for our newest Life Launch centers, that the Lord would show His favor and that they would be equipped and prepared to open their doors and see those doors remain open for years to come," Littlefield said. "Our prayers became even more intentional as Covid-19 began to shift our comfort and day-to-day normalcy as we knew it." 
Life Choices Resource Center of Roane County in Rockwood, TN, was the first center to open during the pandemic, doing so in April.
Life Choices fills the need for a pregnancy help center in its community following a 10 year-absence after the close of the last center to serve Roane County. Five women of diverse backgrounds from one local church came together with the vision for Life Choices, and being there to serve the rural community in need took priority in the face of dire health and fiscal predictions, Executive Director Kathleen Cherry said.  
"We have all the resources that our community needs," said Cherry.
That everything fell into place and the center opened its doors in the current economic climate can only be attributed to one thing, according to Cherry.
"God is at work in our world," she said, "especially now." 
Life Choices' services include pregnancy tests, options counseling, parenting and life skills classes and a baby boutique, with the goal of offering medical clinic services in the coming few years. 
And on top of the blessing of opening during this time, the center has had tremendous support in the community, from hands-on help to financial assistance. 
The center had an ongoing leak in the office they were leasing that had not been resolved, and so the staff took the matter to the Lord in prayer.
"We started praying and God opened up the door for us to purchase our own building," Cherry told Pregnancy Help News.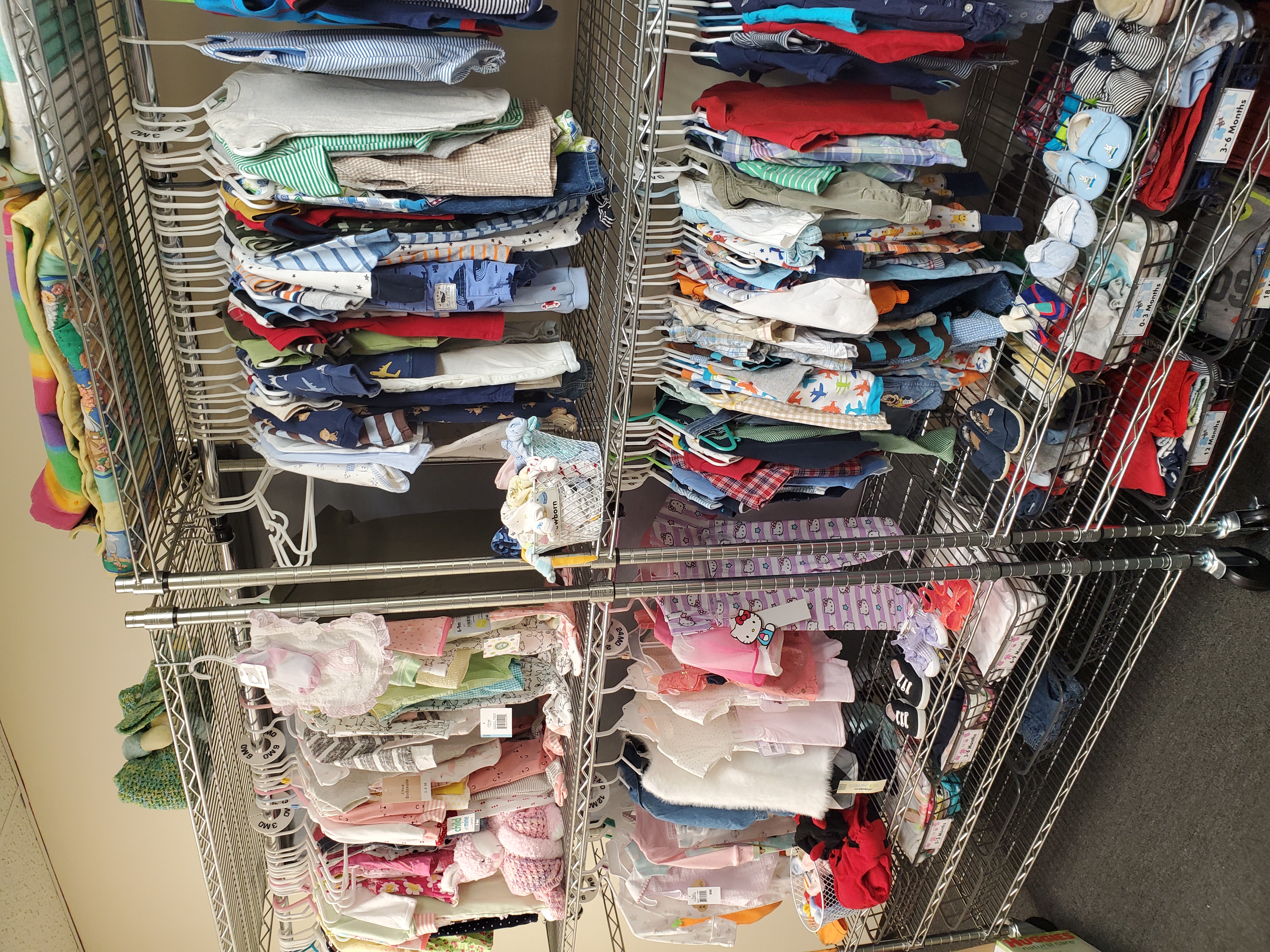 A donor made a generous contribution and another donor made an interest-free loan that made the payment affordable. 
"God continues to do amazing things here!" Cherry said.
Life Options Green Hills in Trenton, MO, opened in May, offering virtual services at first. The center also encountered an attack from a pro-abortion cyber-stalker who had heard Executive Director Rachael Brothers speak on the local radio station about the center's virtual services.  
"It taught me to respect the power of cyber activity, both good and evil, Brothers said. "That I must be prepared on all fronts and being victorious in Christ looks many ways. His plan must still prevail, and the ministry must remain steadfast."
Life Options opened its doors for in-person services on July 6 and saw its first client the first hour they were open. 
"How incredible is that?" Brothers queried. "We had a very busy month and we were ready. Sure, there were hiccups, most seemed to be with "technology" but that did not stop us from loving our clients well and with excellence."
"God is so good!" exclaimed Brothers. "We had nine new clients in our first month, four ultrasounds, seven resource appointments from our new clients that turned into education appointments and those clients turned into 12 education class appointments."  
"It was a banner first month!" she stated. "I am still in pinch me mode."
Both Brothers and her board of directors are blown away by what God is doing in their rural area, she added.
"We knew we were needed and that our first month's results are probably not the norm," said Bothers. "It shows there are many more out there still to reach for the sake of Kingdom and the unborn."
Crossroads of Crawford County in Denison, IA, opened in May as well.
Director Janette Clausen said they never 'felt' a specific opening day as they provide resource and referral work for all situations, and pregnancy and adoption were common pieces of that. 
There was an eerie silence for about six weeks, she said, where they were on the phone with clients, but it was like problems froze for a time. When the thaw came, Clausen said, those problems had mostly worsened due to not getting help. 
"In our community it is not uncommon to not have a resource that is easily accessible," she said, "so we typically had tried to do something to bridge somewhat." 

The center kept its regular hours, and with it being slow at first, they had the opportunity to contend with operating issues like a computer hard drive crash, plumbing and bookkeeper issues.
"I cannot replay that whole few months," said Clausen. "I was crazy busy. I should be thankful we had COVID time to get that focused on. Then I went onto fundraising planning, and re-planning, and one more planning before we did a mail campaign."
Life Line Sampson in Clinton, NC, opened in June.
"We had peace knowing that God was with us and in all the details," Executive Director Celey Cumbo said. "We also knew there were women and men in our area that still needed our services." 
Center staff set precautions-screening of clients prior to making their appointment, checking temps as they arrived, she said, cleaning often. 
"And reassuring them that although we needed to take precautions, our first priority was to help them," said Cumbo. "The love, hope, and support needed to continue!"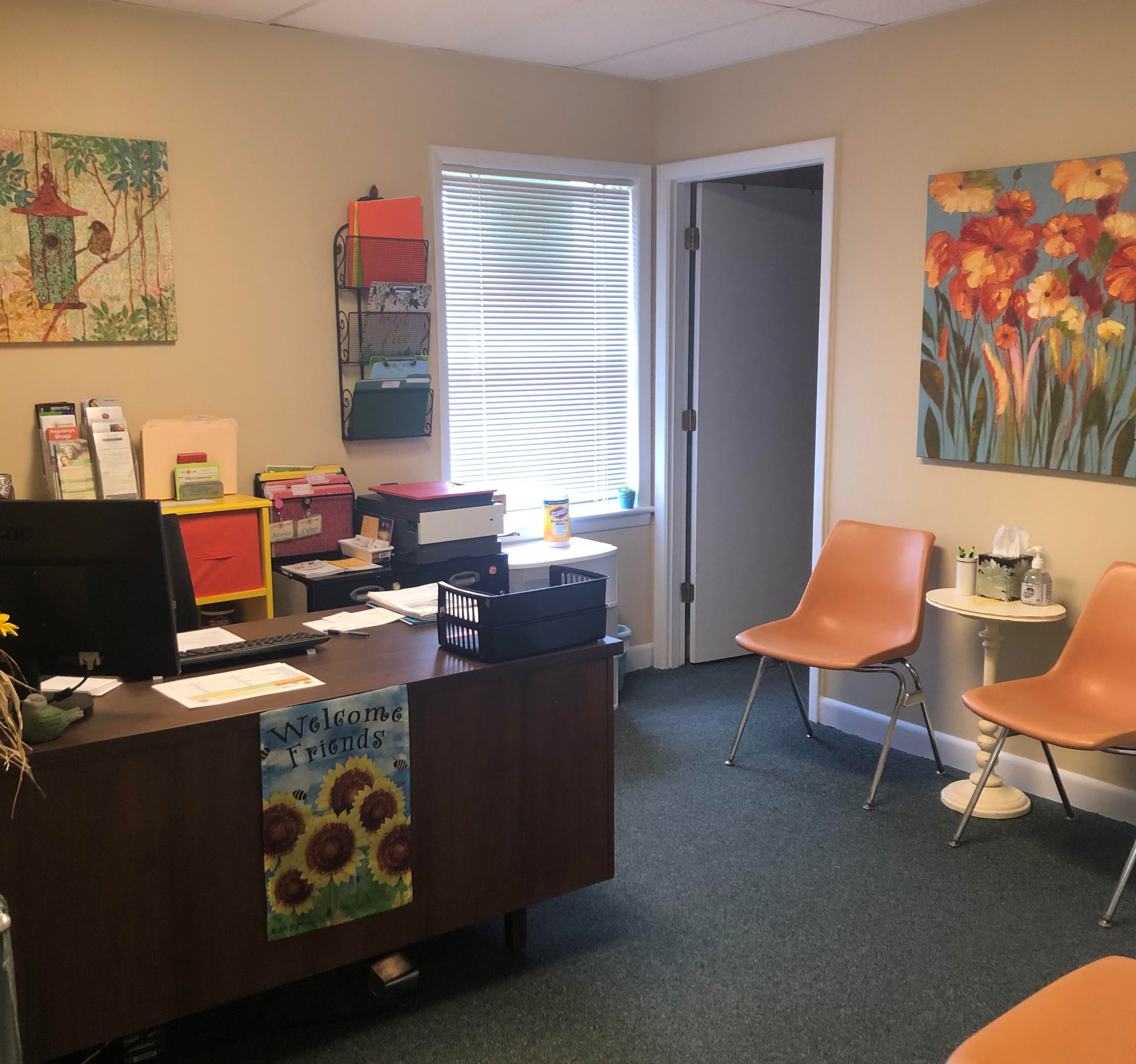 Client traffic has increased which confirmed that opening in such a time was the right thing to do, she added.
"We are truly thankful and continue to serve clients during this challenging and uncertain time!" Cumbo said. "As the song (Stand in Your Love) says, "our fear doesn't stand a chance when we stand in His love." 
Alpha Life Pregnancy Center in Raeford, NC, opened in July.
The team's experiences opening its center during the pandemic were challenging but rewarding, Director Danita Cummins said.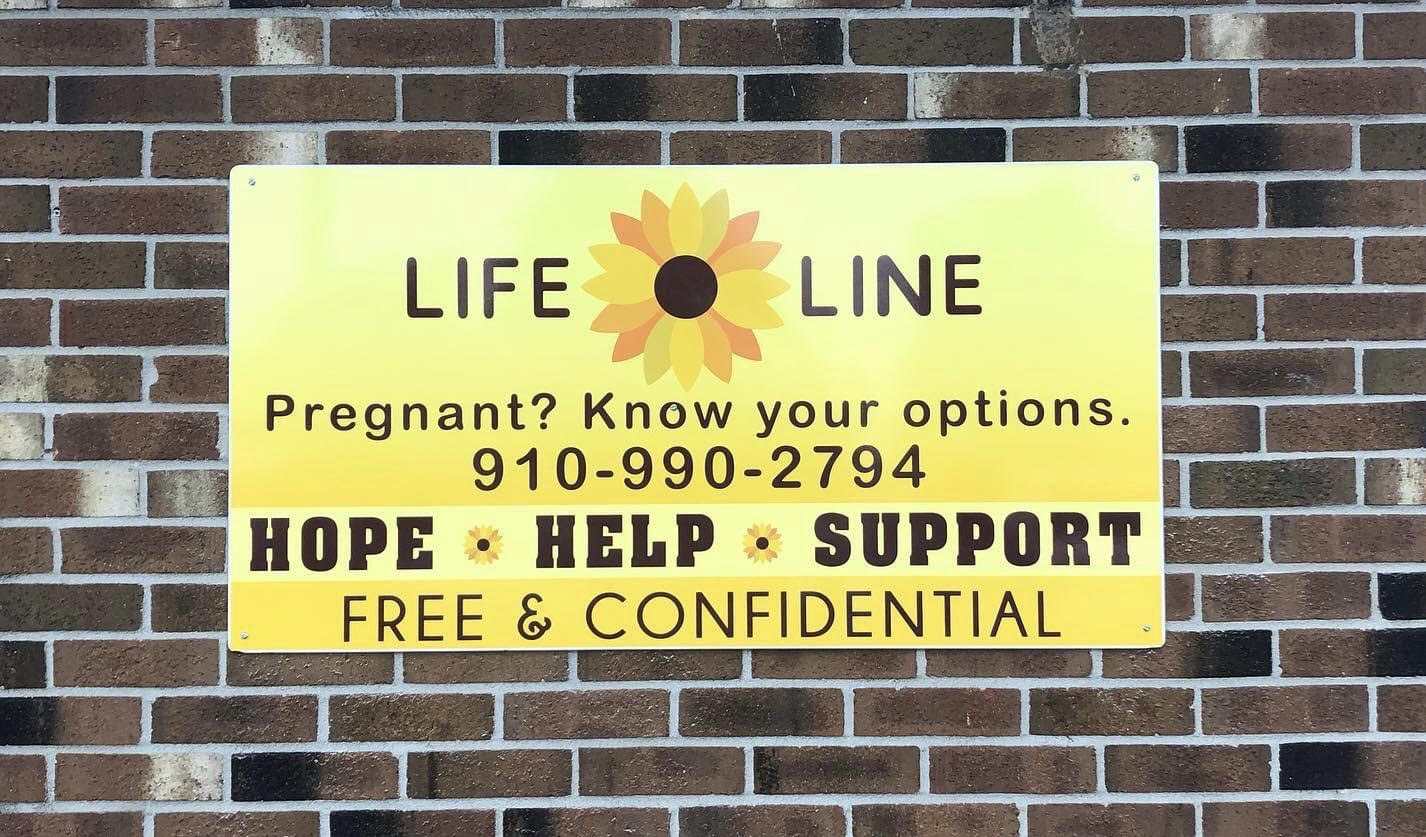 The original grand opening date was March 24, but due to the pandemic they decided to postpone the opening for safety reasons. 
"After much deliberation and prayer, our team decided to host the grand opening in July," she said. "We held the ribbon cutting ceremony outdoors and hosted small groups of visitors inside our center, adhering to the recommended safety guidelines." 
"We provided tours and answered several questions about our center, fundraising strategies, program goals and our passion to serve the families in our community," she added.  
While delaying the grand opening saddened them, Cummins said they understood the need to provide time for both the community to learn more about the virus impacts and to learn how best to navigate these new conditions.  
"Our opening was well-received by our community and we are hopeful to continue building partnerships and a client base as we grow," said Cummins. "We are grateful for the support from our local community as well as our pregnancy resource center network that's enabled us to open our new center this year!"  
Missouri Valley Pregnancy Resource Center in Yankton, SD, opened in July as well. 
"We have had an amazing Holy Spirit-led journey from the time our center was just a dream until now," said Director Rachel Jones. "Heartbeat International and the Life Launch grant have been a huge part of our story."
At the beginning of the pandemic when everything shut down, the board of directors had to prayerfully consider what that meant for the pregnancy center and its potential grand opening, she said.
"As a group we felt convicted that there was an increased need in our community for the services offered at Missouri Valley Pregnancy in light of the shutdowns, uncertainty about the future, and the rising unemployment rate," Jones said. "So, we continued to move forward in faith." 
"As I reflect back on our opening and the success we have had in reaching women in need in the Yankton community," said Jones, "all I can think is only God can open a new nonprofit in the midst of a pandemic and have it be wildly successful!"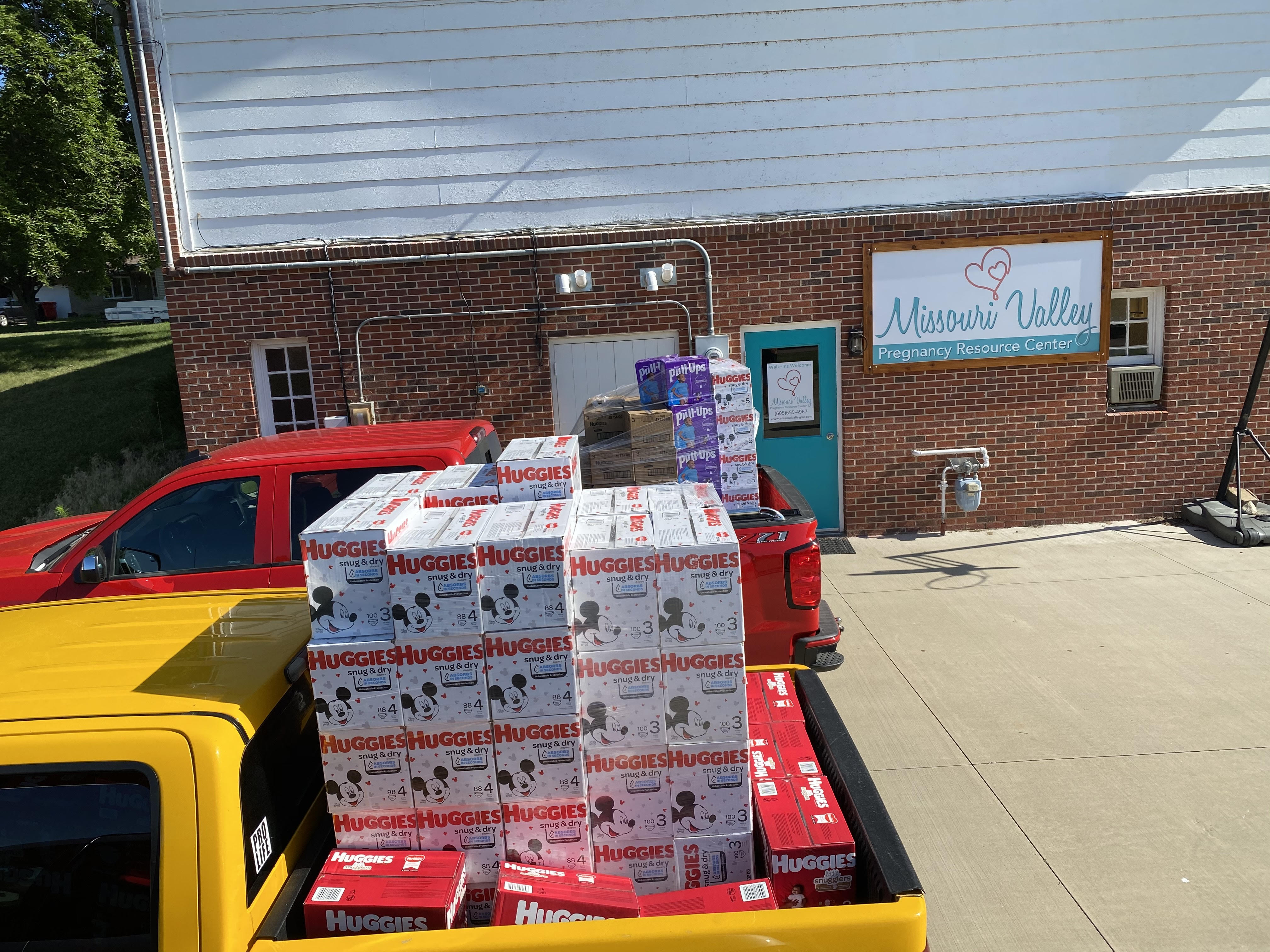 The center hosted four Grab-n-Go Diaper Bank events, providing diapers for 432 children and distributing 16,937 diapers.
Many of the center's clients have been laid-off of work due to the pandemic and are in great need of the baby supplies that they are able to receive through the center's Earn While You Learn Program. 
"The clients are also lonely, isolated and in need of the hope and relationships that they find within the walls of our pregnancy center," Jones said.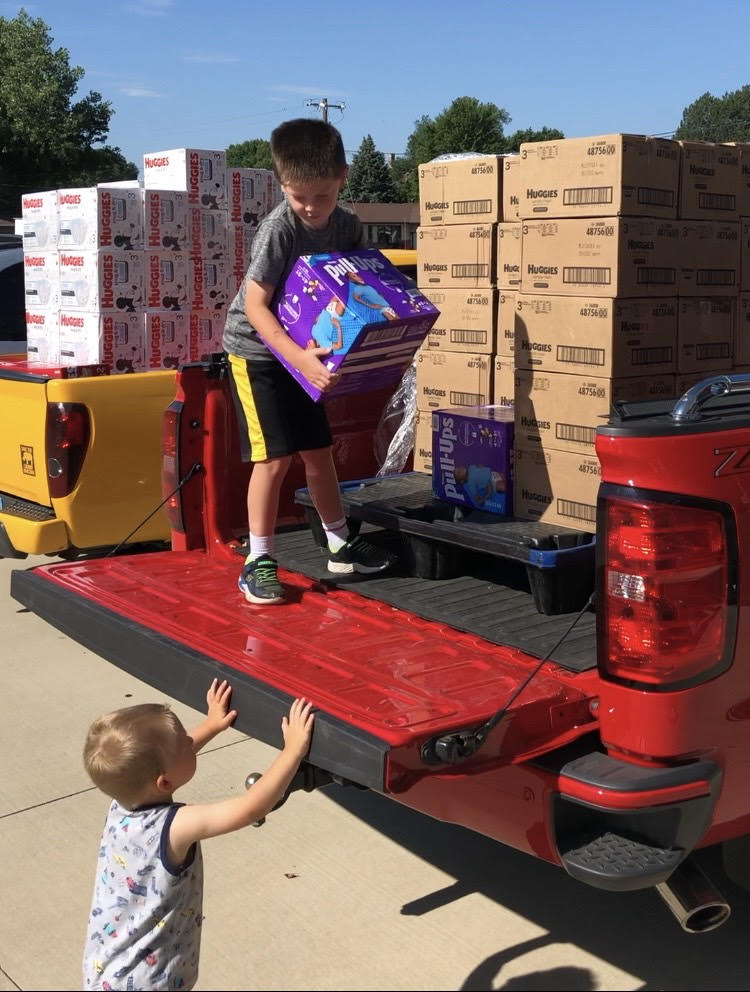 The largest challenge they are facing during the pandemic is creating relationships in the community, she said.
"However, the Lord has been so faithful to provide for our every need and we know that these relationships will come, grow, and develop in time," said Jones.  
"I believe that beginning a new ministry, especially in the pregnancy help field, is always a faith building experience," Jones said. "Wow, the Lord has been growing and stretching my faith and the faith of our team throughout these past months." 
"We serve a BIG GOD," she said. "No pandemic is able to stop Him. When we keep our eyes focused on Him, continually pursuing the vision He has given us, He is able to move in mighty ways through us."
The Opelousas Pregnancy Center in Opelousas, LA, began seeing clients in August.
After an abortion provider opened an office in the community, residents feared she would be referring women for abortions to two abortion facilities near Opelousas since she was not licensed to perform abortions there.
The pregnancy center was the answer to this, with concerned citizens coming together to establish and support the Opelousas Pregnancy Center.
"We can't just sit back on this," community volunteer Yvonne Normand said when she heard about the abortionist's plans. 
As coordinator for the Opelousas Ministerial Alliance, Normand brought together a group of local pastors, with 10 to 12 ministers attending the first meeting, and around 20 coming to the second.
The board hired Mika Hernandez, an RN, as executive director. She is also a doula and lactation consultant, and she's been involved in fundraising, program planning, clinic setup, ultrasound training for herself and her team of nurses, and in intake of donations of diapers, clothing and furniture. 
"Mika did a great job in finding resources," Normand said.
The center's grand opening has been postponed due to Hurricane Laura in late August but is on track to be rescheduled.
"We were amazed by the perseverance of each center as one after the other they responded to the call to support women and families in their community, not just by being present, but by opening their doors for the first time in the midst of a global pandemic," Littlefield said. "We celebrate these centers for their faithfulness to the work and mission of affirming and preserving life in their communities!"