On June 15, the Douglass Leadership Institute bestowed upon Pamela Palumbo, CEO of Maryland's Pregnancy Clinic Ministry, the Frederick Douglass Leadership Award, saying her "work in the area of strengthening the black family by supporting and empowering parents facing unplanned pregnancies embodies what Mr. Douglass worked for throughout his life."
Palumbo's three fellow awardees included Maryland Lieutenant Governor Boyd Rutherford, a prominent black political leader. Though she could not attend the ceremony due to prior family commitments, Palumbo said, "I was honored to be among people doing amazing things around the country for the black community."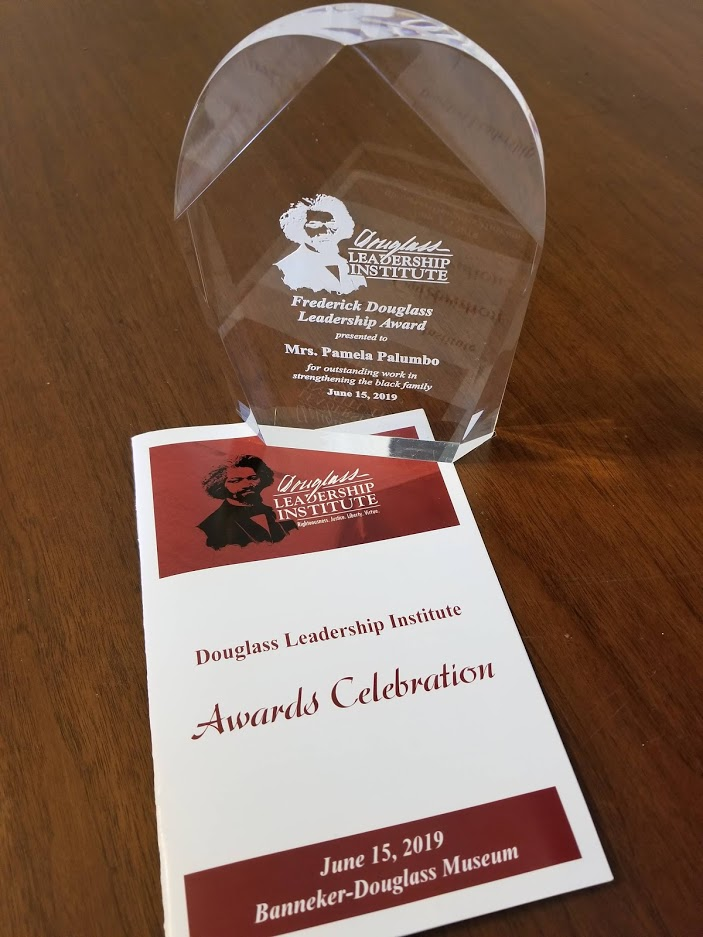 Pamela Palumbo received the Frederick Douglass Leadership Award for her work on behalf of the black community.
Serving a Unique County
Her Bowie, Md., office is located in Prince George's County, the nation's most affluent majority African-American county. In that setting, she noted, young parents confront unique pressures.
"Unlike my sisters who labor in inner cities with black families that are facing severe economic issues and struggles with feeding their families, in Prince George's County many of our black families are faced with being the first generation of women going off to college. So there's great pressure to abort, and to not allow unexpected pregnancies to change their plans," Palumbo said. "One of the things we can work through with them is not looking at the birth of the baby as being the death of them and their plans for the future."
[Click here to subscribe to Pregnancy Help News!]
"If they have college plans—and we get a lot of young athletes who are concerned about losing their scholarships—we encourage them that there's the possibility of taking a gap year in college, and speaking to the college board about deferring scholarships, so they can go ahead and give birth to the baby yet still have those dreams."
With that kind of hope in view, as many as 400 women and men come each year to the Bowie clinic for education on topics ranging from healthy relationships, to pregnancy and parenting, to considering marriage. This is in addition to the 1,200 who come for pregnancy testing. "Bowie remains our busiest office even though it's the smallest," Palumbo said.
The clinic also offers a men's class called Man Up to combat the county's high rate of fatherlessness.
Impacting Black Lives with Abortion Pill Reversal
Recently, Palumbo's team celebrated the birth of their first black baby saved by Abortion Pill Reversal (APR). Little "Isaish" is the first boy of three babies saved since the clinics started offering APR in 2015. "We're all riding a high from that, to think of the future this young man might have," she said. "We have two more on the way too!"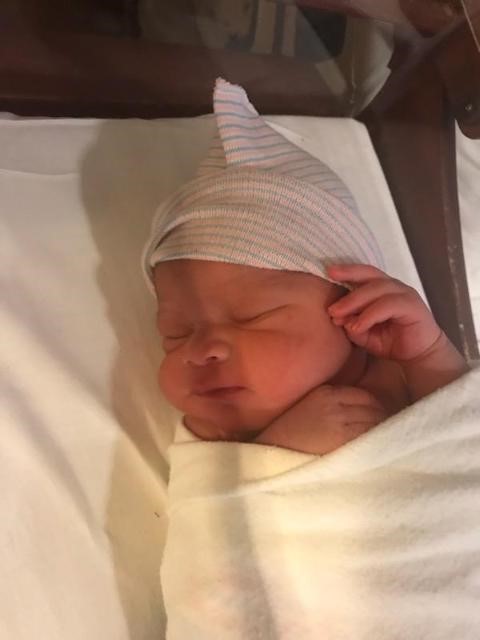 Baby "Isaiah" was the first black baby born following Abortion Pill Reversal through Pregnancy Clinic Ministry.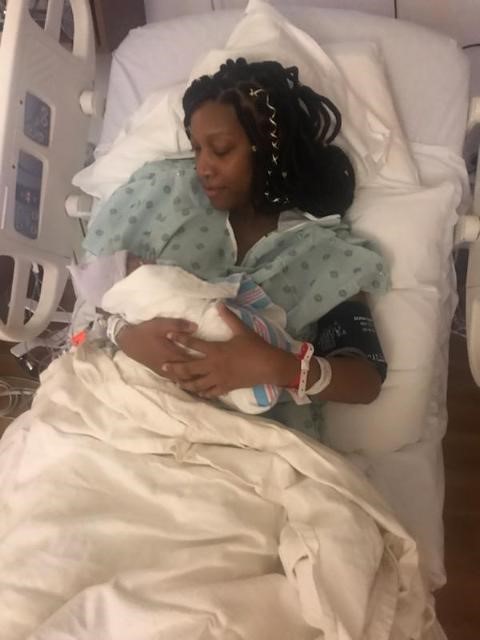 "Crystal" chose to reverse her chemical abortion and gave birth to a healthy baby Isaiah.
Similar life-saving stories are coming out of the Severna Park and Annapolis offices of Pregnancy Clinic Ministry, located in more ethnically diverse communities. Palumbo credits the diligent work of board members like Derek McCoy and Patricia Thomas with helping the ministry continue to stay relevant and connected to all people in their communities—including those who are African-American. 
At a recent banquet, speaker football star Benjamin Watson stands flanked by Pregnancy Clinic Ministry board members (L to R) Jim Anderson, Joyce Roper, Pamela Palumbo, Pamela Thomas, Kelly Stauffer, and Derek McCoy.
Reducing the Loss of Black Lives
The Douglass Leadership Institute, founded by Reverend Dean Nelson, an active political and pro-life leader and pastor, launched the Institute "to bridge the gap between African-American faith-based institutions, civil government and the civic world," according to the website.
Having recently visited local sites key to the life of Frederick Douglass, the former slave turned social reformer, abolitionist, orator, writer, and statesman, Palumbo noted that the Douglass Leadership Institute has "the capacity to bring that legacy of the black family and black leadership to also look at saving the lives of preborn black babies, which we know are so at risk."
During the awards evening, which also commemorated Juneteenth, the day black slaves in Texas finally learned they were emancipated, Nelson and Dr. Alveda King, niece of Dr. Martin Luther King, Jr., led a panel discussion on challenges facing the black community. 
Both Nelson and King have long recognized the disproportionate number of abortions performed on African-American women. Even the Guttmacher Institute has reported that African-American women experience abortion at nearly three times the rate of white women (27.1 abortions per 1000 black women between 15 and 44, compared to 10 per 1000 white women).
Those numbers are dropping, however. And as Palumbo and her Pregnancy Clinic Ministry team keep offering life-preserving alternatives, that decline could very well continue.
Tweet This: African-American women experience abortion at nearly three times the rate of white women. We're here to stop that. #ProLifeIsProWoman