As Heartbeat International approaches the 50th anniversary of its service to women and families through life-affirming pregnancy help, members of the Heartbeat team took stock in the organization's commitment to service amid challenges in the last year, and looked forward to a future of continuing in the mission. 
"It's been an amazing and difficult year," said Heartbeat President Jor-El Godsey. 
The first network of pro-life pregnancy resource centers founded in the U.S. and now the most expansive network in the world, Heartbeat has over 2,800 affiliated pregnancy help locations in more than 60 countries around the world. These include pregnancy help medical clinics with ultrasound, resource centers, maternity homes, and adoption agencies, all working to provide alternatives to abortion. 
[Click here to subscribe to Pregnancy Help News!]
Like many organizations, Heartbeat had to make adaptations to how it serves, reaches and connects with people during 2020. 
The year 2020 and its challenges are making the year 2021 an even more special one because Heartbeat is marking a half-century of service. The 50th anniversary celebration will coincide with Heartbeat's Annual Pregnancy Help Conference, taking place later this month in Heartbeat's home city of Columbus, OH.
"We've been at this for 50 years as a movement," Godsey said, "with a heart that serves women and men who are in difficult situations, who are imagining a difficult path forward." 
"We're excited to step into their world with them and bring life-affirming ministry," he said.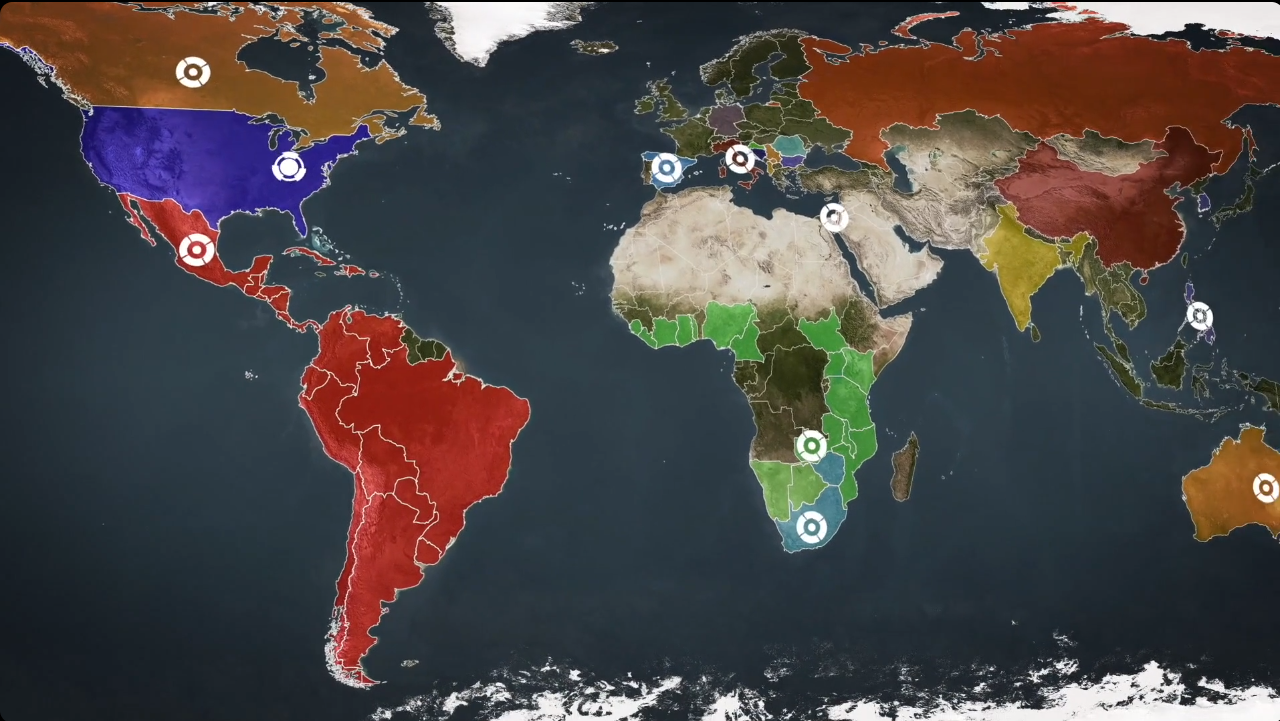 That future is in every part of the world, he added, but it's God's kingdom, despite pandemics or politics. 
"Even as all these other things are challenging and changing on us, we can still operate with love and compassion," stated Godsey. 
There were miracles in the year 2020, Heartbeat Vice President of Mission Advancement Cindi Boston-Bilotta said. 
Despite the year's challenges, Heartbeat was able to re-imagine its 2020 annual conference. Heartbeat's signature annual conference event has been a mainstay for the pregnancy movement for many years, and despite the challenges presented in 2020, Heartbeat persevered and the event was converted in record time to an entirely virtual experience as the coronavirus unfolded and its fallout immobilized much of the world.
Heartbeat did likewise with all that goes into serving affiliates and clients, said Boston-Bilotta, citing the Life Launch grant program, still opening up centers across the United States despite the pandemic. Heartbeat was also able to give scholarships through the Unplanned movie scholarship and see more lives saved through the Abortion Pill Rescue® Network. 
"We saw more women being able to be reached through the extended hand of pregnancy centers, and doctors and nurses, working with Heartbeat, exciting things happened throughout the entire year," said Boston-Bilotta. "We're so glad to be a part of it." 
Danielle While, general counsel for Heartbeat International, reflected on how things have changed at the national level politically, including the new presidential administration getting immediately to work with executive orders calibrated to undo a lot of the good pro-life work that had been done the previous four years. 
"For example, we watched the Mexico City policy reversed, and we know that that will result in a lot of taxpayer funding to abortion," White said, "which is just so devastating." 
"After four years of progress in the pro-life community, we watched as more pro-abortion Democrats were elected to the Senate," she said, "and we know that that will make an impact on national legislation." 
Any doubt about U.S. President Joe Biden's pro-abortion priorities has been dispelled by the fact he appointed former California Attorney General Javier Becerra to head the Department of Health and Human Services, she added. 
"And so, we know what we're up against," said White, "but there are so many opportunities to make a difference."
"We know that the good work of pregnancy centers doesn't change just because our national politics change," she said. "The reality is that every woman deserves to feel loved and supported through her pregnancy. And no woman should feel so alone or so hopeless that she turns to abortion as a last resort."
Tweet This: Every woman deserves to feel loved & supported through her pregnancy & no woman should feel so alone or hopeless that she turns to abortion
"We have an opportunity in the next four years to keep up the good work of pregnancy help by sharing the stories of what's happening in your local center," White added, "by impacting women and giving them the resources that they need to choose life and to change families and communities."
Andrea Trudden, senior director of Marketing and Communications for Heartbeat, remarked on the doubts and fears that young women can feel upon learning they have an unplanned pregnancy, and she detailed how Heartbeat has met women with service, compassion and assistance over five decades.
"We know how she's thinking, and we know the vulnerability that she has because we've been doing this for 50 years, Trudden said. "Before abortion was even legal in the United States, Heartbeat International had paved the way by creating a network of pregnancy help nationwide."
"Our methods may have changed," she said. "That's for sure. As new technology and tools came along, we embraced them and adapted the movement to meet the woman where she needed the most." 
 From the 1980s, when ultrasound first allowed pregnancy help organizations to show a woman a window into her womb and see the life inside her, to technology allowing the creation of Heartbeat's pro-life contact center Option Line, which now allows a woman, no matter where she is, to be connected with her local pregnancy help organization, 24 hours a day, 365 days a year, Heartbeat has been there.
 Trudden noted how the abortion pill now accounts for nearly half of all abortions in the United States. 
"Heartbeat's Abortion Pill Rescue Network is now giving women a second chance to choose life," Trudden said. "And to date statistics show us that more than 2000 lives have been saved, thanks to this life-changing protocol."
"We will continue to adapt and advance as new technology comes," she said, "because that's what we do. That's what God has called us into this movement to do. And it's what the women need us to do."
Heartbeat International Vice President of Ministry Services Betty McDowell reflected on how the challenges of the last year demonstrated the crucial nature of pregnancy help.
"The year 2020 proved to us over and over again, just how essential our work is in the pregnancy help community," she said. "We served pregnancy centers, medical clinics, and maternity homes, and we loved doing it." 
"We had so many challenges and all of our organizations had so many challenges, but essential was the key word that we all gleaned from," said McDowell.
The term "essential" has been so important that became the theme of Heartbeat's 2021 Annual Conference. 
 Heartbeat will be hosting both its in-person conference alongside a virtual conference April 27-30.
"Education and empowerment and encouragement are key to the work that we do," McDowell said. "And we're excited to be able to provide that, to make that essential to those serving in the pregnancy help community." 
She noted that Heartbeat International's Academy has over 350 courses, and how this year, several thousand students will take advantage of those courses. Heartbeat will also provide new resources, podcasts and webinars, and in July the organization will host its annual Pregnancy Help Institute. 
"It's a week-long learning for new directors, experienced leaders, medical professionals, and directors of development," McDowell explained. "This is one of our favorite events because we get to spend a good deal of time, really getting to know and answering questions and working together with those serving on the front lines." 
Heartbeat International began 2021 with over 2,800 pregnancy help locations around the world, and McDowell said Heartbeat staff looks forward in the coming year to growing not only the pregnancy help community, but the leaders who serve in that community. 
"You know that expression, "hindsight is 2020," said Peggy Hartshorn, Board chair and long-time president for Heartbeat International.
When we look back at 2020, Hartshorn said, the challenges have been tremendous for everyone individually, for families around the world, and for pregnancy help ministry and Heartbeat International.
"But look what God has done through all of us together in the pregnancy help community," she said. 
Hartshorn remarked as well on Heartbeat's growth over the last five decades, from roughly 100 affiliates at first, to now 2,800, and from a handful of donors and prayer partners at first, to now hundreds of thousands following Heartbeat through Pregnancy Help News and social media.
 "We know, of course, that God is responsible for all of it." she said. "And when I think what He's accomplished in the last 50 years of Heartbeat International, it's absolutely amazing."
Hartshorn lauded the creativity, determination and passion for the mission demonstrated by the pregnancy help movement. The last year has been tough politically and legislatively, she said, similar to difficult times in several other instances over the years.
"We endured and advanced through the grace of God," Hartshorn said, "and we will do it again." 
Editor's note: Heartbeat International manages the Abortion Pill Rescue® Network and Pregnancy Help News. For more information on the 2021 Heartbeat International Essential Annual Pregnancy Help Conference, click HERE.