After speaking for the national March for Life Rally in January, Bethlehem House co-founder and Program Director Gina Tomes became a sought-after interview for television and podcast programs and was also interviewed by various news publications.
Tomes and her groundbreaking Omaha, Neb. maternity home ministry effectively shed light on the growing pregnancy help area of maternity housing.
"I was very honored and excited to be able to speak at [the March for Life], and from that, I think people started looking at who I was and who I represented," Tomes said. "We started getting a lot of publicity and momentum of people calling and wanting interviews, and then once that national exposure hits, there's a lot of traction there, and so it really started from me being invited to the March for Life."
The media coverage began right away, as Tomes was interviewed for Fox & Friends Weekend while at the March for Life Rally.
During that brief talk in Washington, D.C., Tomes said maternity homes were "strong, ready, and effective," helping women knock down barriers.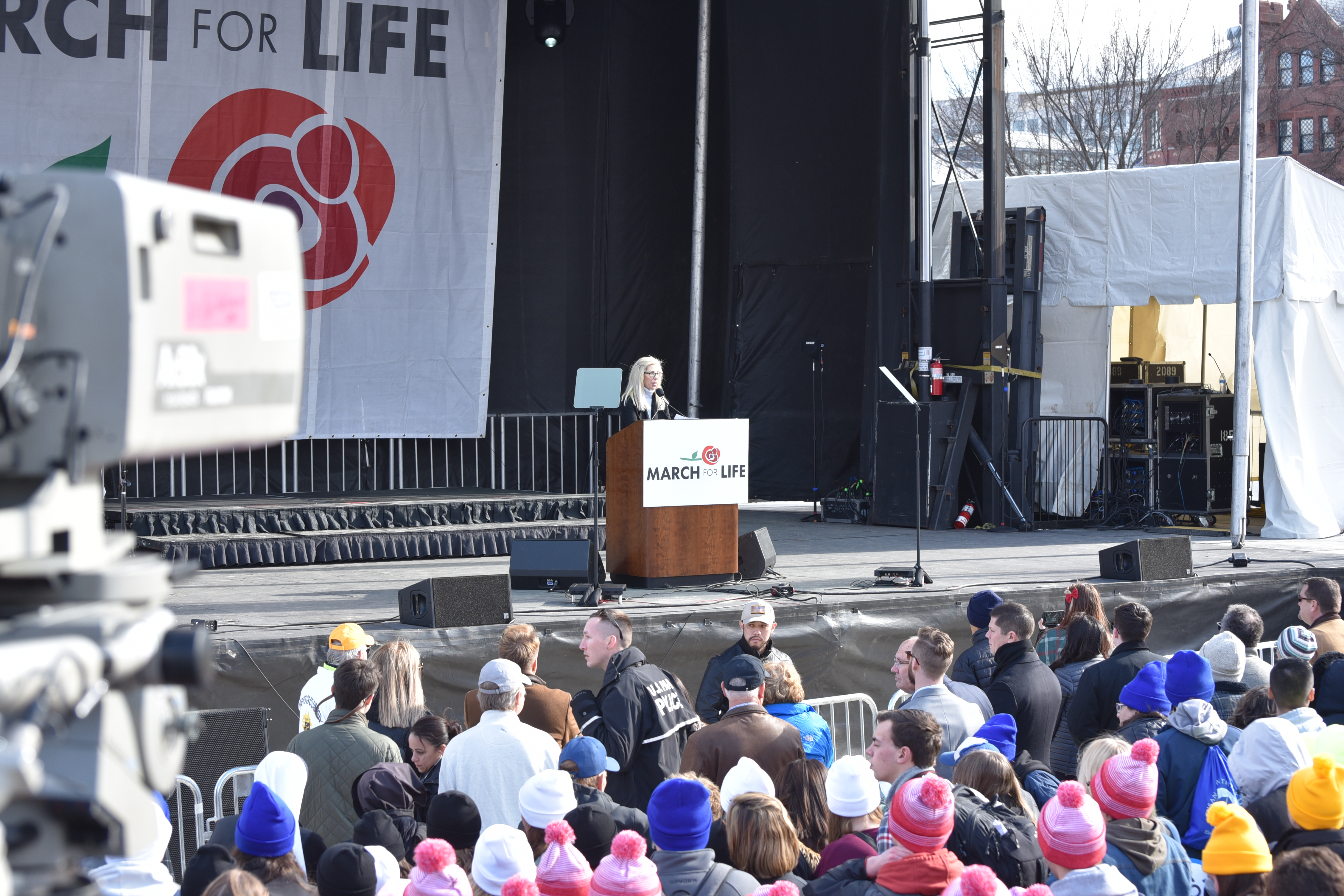 "Maternity homes across our nation have been setting a precedent of working tirelessly for women who want to choose life," she told the crowd. "The women we are serving are facing big barriers such as homelessness, poverty, addiction, abuse of every kind, and lack family support."
She spoke about Bethlehem House and the services provided, the interventions done, and the amazing results seen, including how 96 percent of their clients end homelessness in their lives and 86 percent retain sobriety.
"It is love that will heal our culture and bring us together," she said.
First of its kind study and more media coverage
Tomes' organization is a participant in a maternity home study project developed by the Wilson Sheehan Lab for Economic Opportunities (LEO) at Notre Dame University. 
"We are partnering with four other maternity homes nationally to create this evidence that, through the intervention of our maternity homes and this pro-life movement, we effectively can change the lives of the women and families that we are serving," she said.
[Click here to subscribe to Pregnancy Help News!]

One media outlet that conducted an interview with Tomes was Newsmax.
"We have created a maternity home that provides residential care for women, a place of empowerment and hope for women who are in a crisis pregnancy and want to choose life and need help," she told the host. 
"We respond to each woman individually," Tomes continued. "The majority of the women we are serving are faced with addiction, poverty, homelessness, family abandonment, and every kind of abuse that you can imagine."
She went on to highlight the various services Bethlehem House provides, including counseling, so that women can "thrive" in life and as a parent.
"As a pro-life organization, it's important we are here to walk this journey of life with each mom," Tomes said during the interview. "We are breaking down barriers one family at a time by serving them and loving them and walking with them through life."
"It was a really fair interview about who Bethlehem House is, what we do, what we are witnessing, what are some of the outcomes and next steps," Tomes told Pregnancy Help News. 
Tweet This: We have created a maternity home that is a place of empowerment & hope for women in a crisis pregnancy & want to choose life and need help
Another opportunity to highlight maternity homes and Bethlehem House took place on Fox News host Shannon Bream's podcast.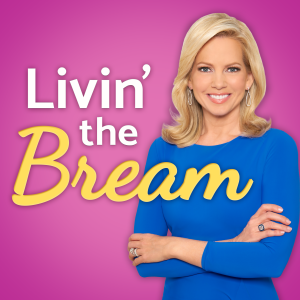 "She was actually scheduled to come to Bethlehem House, and because of scheduling and some other things, it didn't work out for her, so she invited me to join her on her weekly podcast," Tomes said. 
During the interview, she told Bream, "We have this huge task and absolute blessing welcoming them [pregnant women in need] to Bethlehem House and providing them care, … with individualized attention that gets them to be the moms that they know they want to be and can be and then also to be really prepared for life … and when I see the total transformation in each woman's life, I know we're doing the right thing."
Although most of the clients come to Bethlehem House with little to no faith background, they experience the love of God through the services provided at and interaction with Bethlehem House staff.
"We welcome her, we love her," Tomes told Bream. "Through our actions, we're showing her love. We empower them to live the life God designed for them."
On the podcast, she also talked about the increase in maternity housing in different areas. 
"There are more maternity homes popping up in communities that are providing intensive care and meeting women where they are," Tomes said. 
Valerie Harkins, housing specialist for Heartbeat International and director of the Maternity Housing Coalition, concurred.
"We have seen a 16 percent increase in our maternity housing affiliates since the overturn of Roe v. Wade," Harkins told Pregnancy Help News. "While it is much too soon for us to determine that's definitively the catalyst for this increase, it is certainly noteworthy the correlation with recent legal changes." 
Stories of lives changed
Providing shelter and life skills programs are goals for new maternity homes in places like Florida and Iowa, but also for projects that have been on forefront for years, such as Mary's Shelter in Virginia and Hope House in Tennessee. Bethlehem House is among those facilities that has operated for more than a decade.
The Omaha-based maternity home opened in January 2005 and has helped more than 1,200 families, Tomes said. 
"When the mommies come to us, they're all different," she said. "There's addiction, there's mental health, there's poverty, there's homelessness, there's abuse, there's neglect, there's trauma." 
"We have to be very diverse and very deep and very careful about how we serve each family, and yet we serve them all together under one roof very effectively," she said. "We ended homelessness for 96 percent of our families and 76 percent are bridging out of poverty within five years."
Showcasing those results shines light on God and his love, through the actions of his people, Tomes added.
"It's an opportunity to continue to tell the story of this concrete, pro-life, action-oriented response," she said. "I love showing up for these families, and I don't take one day for granted. It's my responsibility to advocate and to help them use their voices and share their stories, and I have permission to do that, and so it's very important that we are sharing our message."
Speaking and interviewing shares that message and those stories.
"They were incredible opportunities to share the story behind this mission and to share the good news of how effective maternity homes are," Tomes said.